Here is a list of 21 interviews with popular Indian bloggers. These bloggers are celebrities in their own right. They have so much good to say. Go and read their interviews. Every one of them. There is so much learning and inspiration in there. And if you want them to know you, make sure you comment and let them know how you feel. Bookmark their blogs in your reader and follow them.
This is part one of two and very shortly, we will have another list released. You can follow us on Twitter or become a fan on Facebook to keep yourself updated.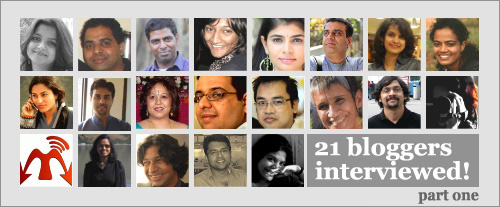 Update: Part 2, Part 3, Part 4.

What are you without your readers? Replying to comments which discuss the movie make for great interaction.

It is a nice feeling to play a part in covering & sharing insights of this great city.

I was young, foolish and an optimist to believe that one person can make a change. So far it hasn't disappointed me yet.

I find I relate to Indian blogs far better since personal blogs are about people's everyday lives and choices and these are people who share my world view.

I have always wanted to write and by itself blogging gratifies that.

We create content akin to what economists do but we are not as good as the economists.

My writing is from the heart and sincere. Each and every comment is read and I value my relationship with those who read me.

Right from an ironwala to tailor to watchman to a scientist in NASA I am willing to do anything else except be in IT.

I do not force myself for posting. If one does that, the whole point of sharing is lost as the result is something which is not a natural form of what was intended to be expressed.

I was on a trip at that point in life… love makes u do crazy things 🙂 and I was writing poems every other day.

I started blogging to combat empty nest syndrome, since there was no one to listen to one loony Mom LOL.
If you're looking for a relevant audience, nothing beats quality content – it builds loyalty, seeds discussions, and leads to us getting more inputs for our work.

You've to be part of everything that happens to your Startup.

The  incredible feeling of being a writer and being read. And it worked for me.. a blog I started became a book 'Dear Popples'.

I decided to give up fundaas and instead test the blogosphere's limit of tolerance on unbridled nonsense, and thus was born "Doing Jalsa and Showing Jilpa".

I am glad I am born today, when a homemaker need not, necessarily, even be a woman.

The benefits from social media are something that each brand has to answer for itself, basis the objectives it sets.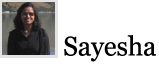 Everyone has problems. We just need to make a bigger deal of the happy stuff.

I hope that I am able to convince more marketers to look at social media more holistically.

The blog is more personal and heartfelt. Mainstream media is less personal and more reported, researched and factual.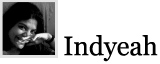 In India we love to say that we have freedom of expression. Yes, we do. But we express our freedom in the most absurd ways possible.