BlogAdda has constantly introduced you to a number of intelligent and witty interviewees, who with their insightful comments have always influenced us all. Isn't it great going through those views and opinions that make a lot of sense and at the same time ponder us to think in different perspectives? Yes, we know the list of interviewees that we share every Thursday has had a great impact on you all. Get ready, as in the coming weeks you shall witness some awesome interviews with equally awesome people; sharing their knowledge with us.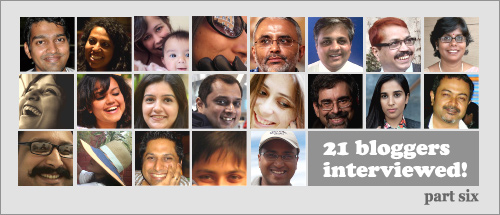 If you are the unlucky one who missed out on the past interviews, don't get disappointed. Like always, we have a back up for you. No no, you don't need to browse through the archives in search of those interviews Here's presenting you the sixth part of the 21 popular interviews; inspiring, entertaining, interesting, intriguing, engaging and so on…. So, don't waste any of your time and go check out this posts that can add value to the dictionary of your thoughts. 🙂 🙂 You should not miss the other parts of this series. Read it here:  Part One, Part Two, Part Three, Part Four and Part 5 of the interview series. So here they are.

In next few years, you will see blogging overtaking mainstream media. This is why mainstream media itself has blogs and realtime news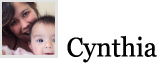 Blogging has a strong future, but I think it will become more niche oriented and professional.

Don't blog because your friend's cat is blogging, or because everyone has a blog. Or because you've heard blogging is a great way to promote your work. It will never work. Do it if your love for something, anything, is so great that sharing it is a privilege and a joy

Blogging gives me an audience. And now there's a sense of community

Indian blogs are like Indian newspapers and news channels. There are some good ones, and there are many bad ones. But, as far as I am concerned, there is no denying that some of the best writing in India is online, not in newspapers or magazines.

The big high is when I meet random people and they say that they are fans of my blog.


Anybody who comments on your blog is in a way visiting your home & wouldn't it be bad if we don't welcome them?.

Blogging worked for me because it was something I didn't have to do for money, and I liked—still do like—that freedom


More and more people in India are waking up to the concept of reading opinions and ideas not through traditional channels but via the virtual space.

Many had predicted the death of blogging with the rise of micro blogging…but I guess like test cricket there would be a space for blogging for some time

I get to write whatever I want, and put it out in the world, without interference from a third party..


I am never blog un-inspired so no spanner in the works ever!
There will always be a readership for good writing, and more and more bloggers – the ones that write well – will find their works being published in print.

Professional blogs will begin gaining recognition as the *real*, perpetual creators of accurate content, serious inclusion in marketing plans, legal recognition for their reach and potential for libel and defamation, improvement in content and platforms…..

Blogging could have a grand future. But the more people choose to harness it to make money, the more it sort of defeats the purpose..


I have great hopes for long-form writing. Although the tendency seems to be to read less and less. Yet, I believe there are serious readers out there who will keep high quality conversations alive

Don't start it for the sake of starting a blog. Write something if you genuinely feel you have something interesting to say
We thank all the bloggers for taking out time for the interviews and sharing so much insights. All of you are awesome and we love you all! For all those who are reading, we love you as well and will appreciate if you post comments and share with us your thoughts on these interviews.  Have a good time at BlogAdda and read interviews with bloggers!