Tales From The Tracks
Happy Hump Day! Hope you guys are dealing with the mid week crisis well! Since I kept this week's transit a bit of a surprise, let me give you a hint. "Chal Chaiyya Chaiyya…", I shake my legs on this track as soon as I start my journey. Did you get a vision of me on the top of a train meandering through lush hilly terrains? That's exactly where I am! Not spreading my arms like a certain Mr. Khan, but safely ensconced in a train bogie. I am on my way to Shaantipur to get some peace and quiet after testing my endurance in Mumbai locals. Yes, my super comfy and super entertaining flight last week did take off some of my stress, but nothing beats the good ol' rattling Indian Railways chariot for long distance travel.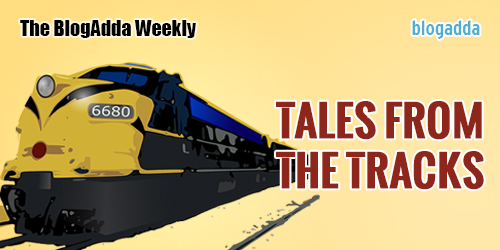 Once on my seat, my mind hovers over the diversity of people sitting beside me, sharing the same route, yet having different destinations. My mind and hand automatically move to my little notepad, where I capture the souls of people around me. Not literally, that would be creepy; just with my pen and paper.
The Super Market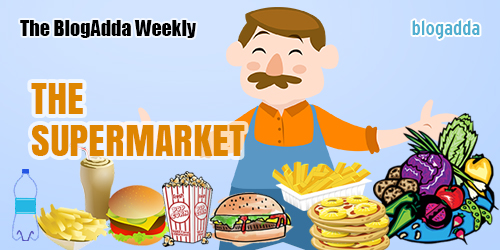 Just as I start, a strange hand passes me a packet of chips. I look up to the person attached to the hand and see an oldish uncle smiling and nodding at me. And the chips are the least of his bounty; he's surrounded by fruits, chips, assorted farsan, candies and other goodies like a snack deity. Come to think of it, every train has its quota of families popped out of a daily soap, with their three tier generations of mataji, bahuraani and Bunty on board. You run the risk of becoming a diabetic with their saccharine sweet behaviour. And the humongous stash of food that forms 73% of their luggage makes you wonder if they are preparing for the zombie apocalypse. I thank the gods for this abundance, and just as I'm scarfing down a samosa, I feel a pair of feet poking my back.
The Comfort Seekers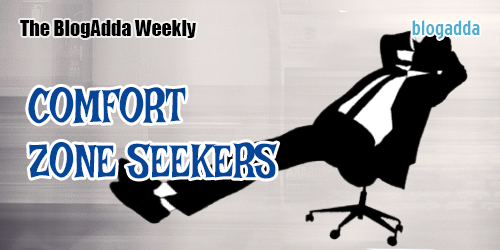 There are chances that your neighbours consider your berths as their lush green lawns. The man sitting next to me has decided that it's time for his nap, and that his feet just HAVE TO find comfort in my soft backside. The more I shift to avoid his probing, the more space he occupies. Finally I squeeze myself near the window, and take solace in the fact that I'm not the only victim of these Arab's camels who crush other people for their comfort.
The Ticketless Gamblers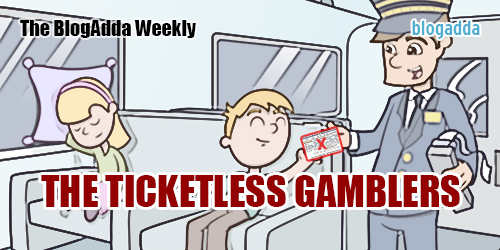 For these people, train travel is not just a joyride, but also a casino where they can try their luck! They enter the train with shifty eyes and no ticket, trying to avoid the TTE as much as they can. Once caught, you see them concocting the weirdest stories to justify their ticketless status and bargaining with the TTE to 'adjust' or 'fit' them somewhere. Some spin their wheel of fortune, enjoying a few miles in the AC compartment without tickets, till they are shooed away. This predator and prey hunt scenario keeps repeating for a while, and I end up having a ticketless kid plonked on my seat by the TTE who has finally 'adjusted'.
The Quarantine Escapee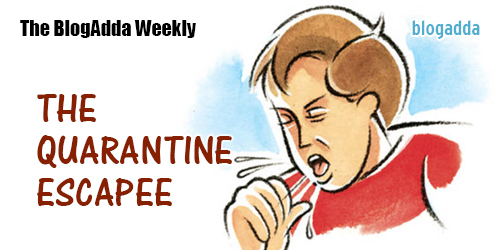 *Cough* *Cough* Wheeeezeeeee *COUGH*! This steady rhythm of coughing makes me turn around to locate the source. Red rimmed eyes, red nose, gigantic handkerchief to accommodate the phlegm – there he is. These people missed the memo of avoiding crowds while sick, and love showering their neighbours with an assortment of bacteria and viruses, keeping everyone on their toes with their incessant coughing, sneezing and moaning. I feel especially worried about the older ones, who run the risk of turning their weak lungs inside out with their coughs.
Mr. Long Legs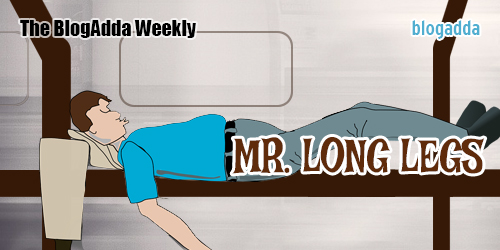 As I get up from my seat to take a short walk and free up my legs, I stumble upon another never ending pair of legs. These people might be advantaged in the height department, but in a packed train, they are on the losing side. Their legs stick out when they sit and it's impossible for them to stretch their legs while sleeping for fear of kicking passers by. As a consequence, they wear an irritated and 'Inconvenience is regretted' expression throughout the journey.
Seat Exchange Yojana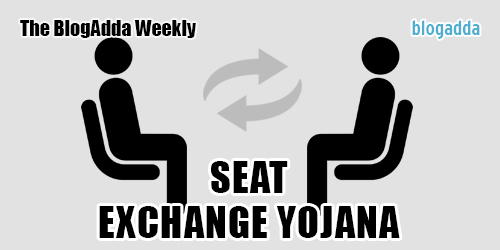 "Excuse me?" chimes a sweet voice. I look up to see a gorgeous woman looking at me.
"I couldn't help but notice you're sitting alone," she says while fluttering her eyelashes in response to my quizzical expression.
With a silent Thank You to the Gods, I manage a "Yes, I'm alone".
"Do you mind exchanging your seat with my husband?" We got separate seats and i don't want to sit alone for the whole journey." More eyelash fluttering.
Ouch! I pack up my bruised ego and dreams along with my luggage, and move to the seat now emptied by the husband, to the background score of the same woman thanking me multiple times. This is not the first time this has happened with me, yet I still fall prey to the seat exchangers. Now I know why James Bond's worst nemeses are always women!
The Schedule Announcer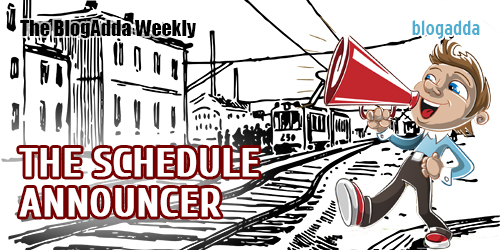 To my amusement, the guy next to me happens to have designed the rail routes all over India. This species is often found in the coupes, announcing upcoming stations at regular intervals from behind a newspaper. They know stations' names in and out with the rail map on their fingertips! They don't even wait for you to ask, as they are a free fountain of information about routes, delays and trivia about the tiniest stations!
The Mowglis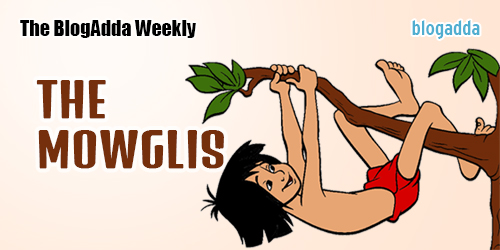 Suddenly, I hear loud cackling and a tiny stray leg appears out of nowhere! Jumping from one berth to another, I see a gang of kids running and dangling across seats. They cross barriers of caste, creed and colour, befriending anyone who shares a similar age and height. Their families worry about them, and then resign to their fate as the whole compartment becomes their caretaker. Someone chides them, some feed them and chat with them, making them the Mowgli of the entire jungle, I mean train.
Gaming Consoles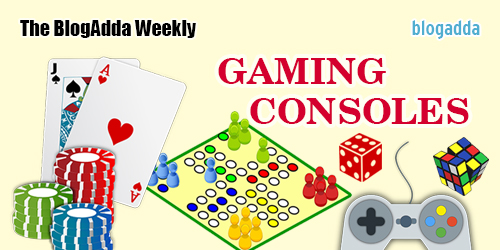 A sudden loud shout startles the people in my berth. Don't worry, somebody just won a game of Uno! I peer across the partition and see an Indian Train League in action! Uno, playing cards, ludo and snakes & ladders – their area is a complete gaming arena! These people try to pack in as much of gaming time in one train journey, leaving no space to breathe or even sleep! I doubt if they even peek outside the window once or know which station they are at. The only thing that matters is who's ahead in Snakes & Ladders!
Love-Hate, Toilet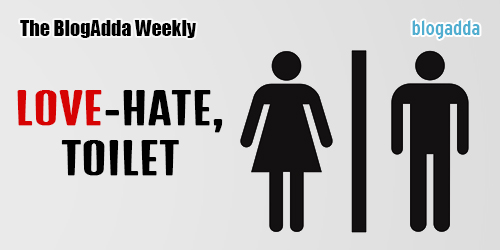 The train toilet is a place that all of us love to hate. Most people crinkle their noses while passing by the toilet or just before stepping in. One lady in front of me refused to drink a sip of water during the whole journey for fear of needing to use the washroom! As I wait outside the washroom to snooze the alarm that my bladder just rung, I see a young boy standing at the door in front of the washroom, staring into the passing scenery like he's in a music video. After what seems like a long time, the washroom door opens and out steps a man surrounded by a halo of smoke. Ummm…good sir, didn't you know this is not allowed? To each his own, I mutter, and walk in to the washroom bravely.
This is why I love train journeys – you get a crash course in human behaviour and psychology free with the train ticket! Observing people and their quirks is the best pastime in a chugging train, not to mention the fact that it takes you around the beautiful landscapes of our wonderful country that you might never see otherwise. Armed with that information, and the jumbo packet of biscuits that the Supermarket family pressed on me before I left, I get down from the train at Shaantipur, happy that my notepad has gotten more than enough fodder!
I take your leave and wish you luck for your upcoming transits! Till then stay tuned, as BlogAdda starts with another excursion over the literary sphere and take you on a brand new verbal trance!