Switch To Airplane Mode
Hello Ladies and Gentlemen! How are you doing this Wednesday? Pardon me for my extremely courteous avatar, but when in Rome, behave as the Romans do. And when at the airport, be as full of etiquette as the Air India Maharaja. My boss wants me to attend a meeting in another city, so I have a chance to board a flight and get a bird's view of the world. After traveling on the ground through buses and trains, here I am, part of the hoi polloi waiting to board a flight!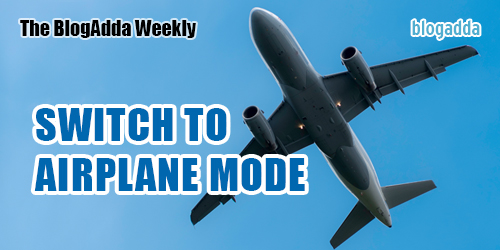 This week's The BlogAdda Weekly will take you to soaring heights, exposing the nuances of the people you fly with! You don't know any of them, yet there will always be some familiar traits behind those unknown faces that you will spot and recognize as soon as you bump into them!
Airports are the perfect place to people watch. There is something about the arrivals and departures that brings out new emotions in people. People automatically wrap themselves in manners and discipline, something that the other modes of transport don't inspire! I switch on my inquisitive mode, and here I am, scanning through them to find my very first target! As I stand in the queue to get my boarding pass checked, here's a newbie on the airport, moving along with a frantic look in his eyes.
Lost World: Airport Edition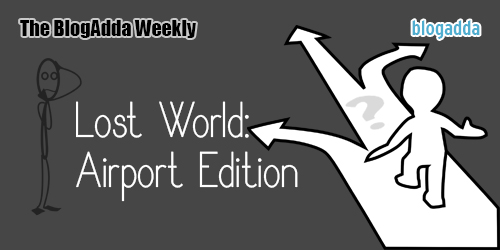 Unlike the experienced crowd that goes through the drill of airport procedures on automatic, the tribe of airport virgins look at the world with worry. With a printed version of their tickets clutched in their hands, they stress over everything from the weight of their cabin bags to the water bottle in their hands. Some can be found at the security check, surrendering their achaar bottles with sad faces. Once free from their baggage, their marathon for the boarding gate starts. As one of them confirms his flight and gate for the tenth time from me, I wonder if I can make a business out of helping these hapless beings.
Camera Is My BFF!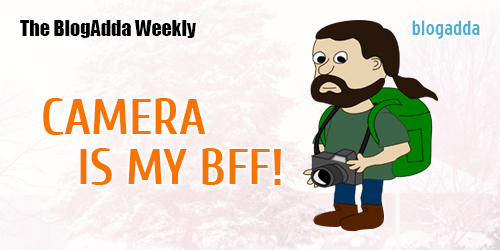 A flurry of clicks breaks my train of thought. This is a guy whose face I can barely see, because his smartphone constantly obscures the view! From the tarmac to the bridge to the view from the window, he clicks everything at the speed of sound and then deletes the bad ones at the speed of light! Had it been feasible, I am sure he would have perched on the plane wings for a picture as well. I duck and weave as I try avoiding getting caught in one of his selfies. Thankfully, my seat is here!
Flight Fashion Week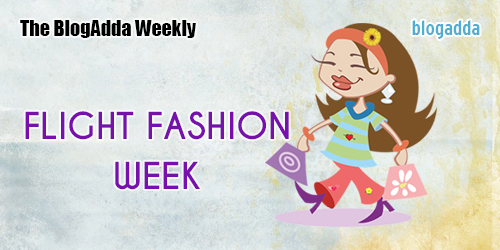 A perfect real life view of Pokemon Go surrounds me, as Pokemon with different powers keep appearing on my radar. Right now I see Fashionosaur in front of me. The staccato of her high heels herald her arrival, while her Chanel perfume turns noses and the heads attached to them. With a Prada handbag dangling on her arms, they make the airplane aisle their very own ramp walk. The look is finished off with huge sunglasses, even at night! These high end fashionistas are a frequent sight in the flights. As I look at the specimen in front of me, I muse if the time taken for them to get ready is more than the entire flight duration!
The Hero Entry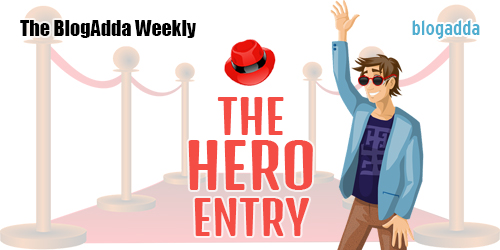 The crowd settles down with people smiling at each other courteously, looking for their seats. All of us are settled in our seats, which is the cue for the hero to enter. There will always be one passenger who happens to be late, keeping the whole flight waiting. A lost boarding pass or a last minute check in issue tops his justification list as he makes a Shah Rukh from Kabhi Khushi Kabhi Ghum style entry into the cabin. How I wish I had an aarti ki thaali a la Jaya Bachchan to bless him for allowing us punctual people to finally take off!
Flight Phobics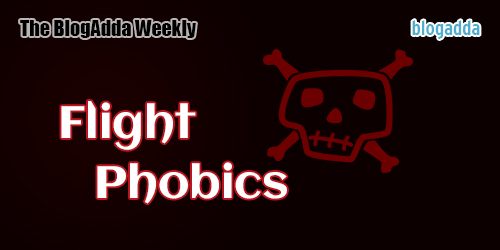 As the plane ascends, I hear feeble snippets of Hanuman Chalisa coming from my side. Flight phobics are easily found with their chattering teeth somewhere close to the window seats. If you happen to sit next to them, you might see them checking the seat belts and thinking about all the things that can go wrong. Special care must be taken during take offs and landings, as your hands are vulnerable to the panicked clutches of the faint of heart. My sympathies go to the guy next to me, who keeps his eyes tightly shut during take off, opening them only when the air hostesses start walking around.
Pyaar Kiya To…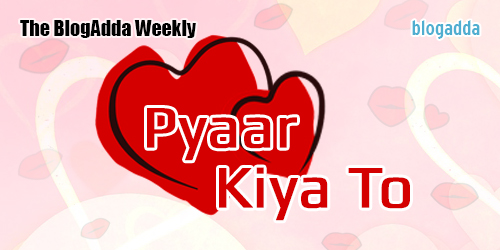 The Hanuman Chalisa now gives way to sounds from the opposite end of the spectrum. I look for the source of the sound, and spot a do jism ek jaan couple cootchie cooing oblivious to the surroundings. Almost every flight has a pair who Cupid has shot with an machine gun. These loved ones are masters at lovey dovey conversations, giggles, blushes and to my horror, tickling! The stately looking gentleman is having a hard time ignoring them, and I'm sure the couple wouldn't notice any turbulence during the flight.
What Personal Space?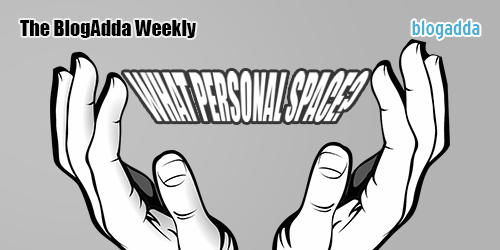 I am looking for someone to intrigue me as my co passenger takes up the whole amrest, leaving me doubtful if he's sponsored by ticket! A courteous request to share is off limits as he forgets the rule while he sleeps. Making sure I crouch on mine to keep his dreams intact, hell breaks loose as the front passenger creates a yoga mat out of his seat. These overflowing jellies fill the flights often, invading your personal space with their leaning seats and shoulders.
Surround Sound Wailers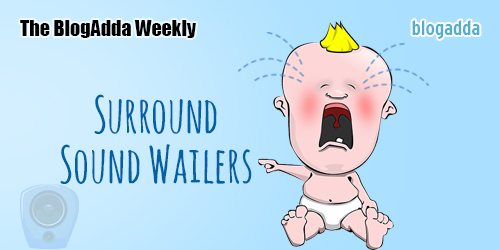 Babies are the cutest specimens of human species, but, a crying baby has to be an exception. There are air bags for a crashing flight, life jackets for an emergency landing, but nothing to save you from a wailing baby entrapped in a flight. Every flight has atleast one opera singer on board, with its short circuited crying button with nothing capable of making the kid stop. Every toy, candy or pretty air hostesses fails to stop the hawls and bawls. As the baby's mother tries every possible method to cajole her crying doll, the passengers silently pray for world peace to commence.
Flight Aristocrats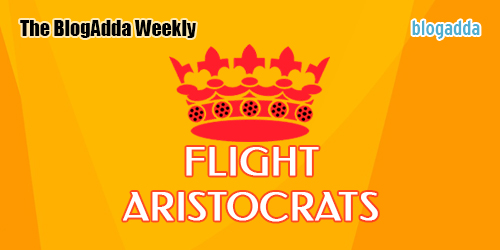 Sitting silently on the isle seats are the Flight Aristocrats with a big bank balance of air miles. Owing to their frequent flights, they keep giving obnoxious irritable looks to anyone who disturbs their comfort zones. Usually found in the business class, you will find them having a quite nap or glued to their tabs and macs. If you happen to disturb their aura, your apology might get rewarded by a grave expression!
More The Merrier…NOT!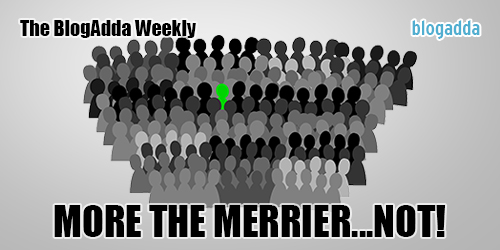 Much to my surprise, a dabba is passed over my head to the front row! My stomach grumbles as I take a whiff of the aloo parantha!  The flight aristocrat boils up to the brim! Here's a species that travels in groups, never alone. From mausis to chachis to chintoos to pinkies, these travel packs are capable of carrying more food than the air cargo! Much to the amusement of the co passengers, these have no qualms in making conversations with the farthest relative. Their love for each other blooms across the seats, exchanging everything from heaviest bags to leaking kids!
Hurried and Harried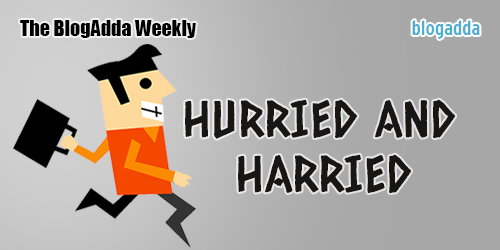 The plane screeches to its halt safe and sound, much to the surprise of the Flight Phobic sitting next to me. The belts click open, much before the pilot confirms to do so! I guess all of them are trained pilots! Almost everybody stands up in unison as if waiting for the national anthem to begin. One of them seems to be in too much hurry. Always in a jiffy to board and leave the plane, the harried people stand with unflinching excitement with all their bags loaded on them. As if they have to catch another flight right from the runway, these can be seen shooting out of the exit like fireballs.
Another journey ends, and I must say, the sky is full of fascinating stories. My Sapno Ki Dunia has finally arrived!  Filled with coluorful caricatures, the flight made sure I didn't blink my eye once through the journey. The white heavenly sky outside the windows nearly missed my attention, as I sat amused by the crowd and its beguiling specimens. Similar to these funny illustrations that I found behind physical personas, you might to be one of them or find one sitting right next to you! Wouldn't it be interesting to keep the judgement bar aside, and think for once which category do you belong to? Give us a hearty laugh and let us know what kind do you become when you board a flight? Meanwhile, I'll check out my bags and see you on my next trip, which happens to be a surprise next week. Till then, fly safe and live safe!