Are you tired of waking up to the same mundane upma or poha looking at you with droopy eyes? Do you want some change to excite your palate? Not that we are tired of these traditional breakfasts, but a little change is always welcome. Breakfast enjoys a special place on your diet chart. Breaking the overnight fasting period, your first meal has to be filling, healthy, tasty and quick to make.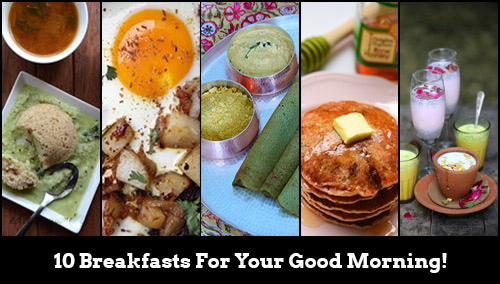 Unfortunately, most of us skip breakfast or take it for granted and carry on with a rumbling stomach till lunch. Bad habit! We skimmed through some sumptuous recipes to jump start your day and charge your batteries. No more races between time and meals, as these utterly delicious recipes take minutes to be ready. Say hello to brighter mornings with our brand new health menu, coming freshly prepared from these awesome bloggers!
1. Instant Oats Idli with Rawa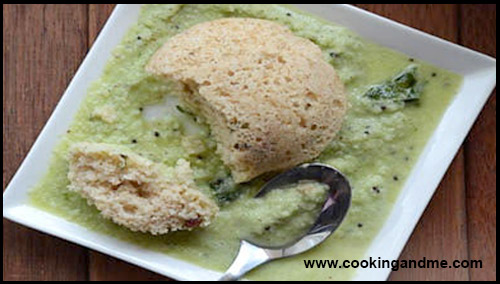 For those who would never give up their breakfast slot to anything but these steaming circles of love, this one is for you. Adding in some much needed oats to your diet, dunk them in a good bowl of sambhar and chutney, and you're ready to take on the world!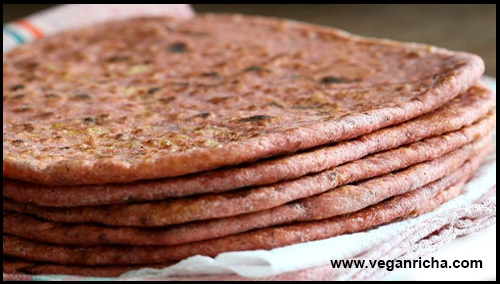 Our growing up memories include Sunday brunches with stuffed paranthas, mint chutneys and chilled curd! Now they've become stories of the past or travel snacks, rarely seen on our plates. Drown in the melting butter with an instant hit recipe for a magnificent meal in the morning with a dose of nutrition. These utterly delicious beetroot paranthas are worth cheating your diet plan for a day!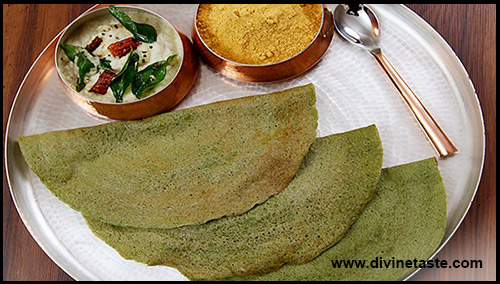 Divine dosas are a safe and tasty breakfast choice for millions of households. The refreshing aroma of ground coconut chutney and tempting sambhar sets the right tone for the day. Why not add in a little twist to the regular dish on the plate? Andhra Pesarattu amalgamates the wholesome value of mung dal with the Indian pancake, ready to eat within no time.
4. Banana Chocolate Chip Pancakes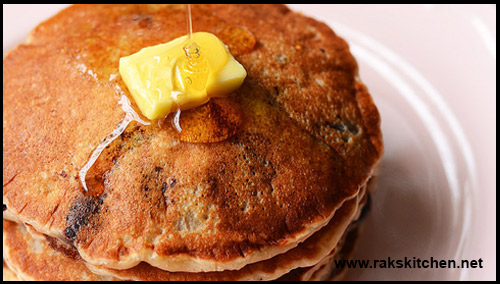 Bananas have an unbreakable relationship with mornings. Add some into your breakfast and take the health meter a notch higher. Simple and easy to cook, banana chocolate chip pancakes are fluffy bundles of joy that are bound to be every kid's favorite! With no added sugar, maida or eggs, this one is pure nirvana for your empty stomach. Enjoy these with butter or maple syrup!
5. Thandai Oats with Peaches and Plums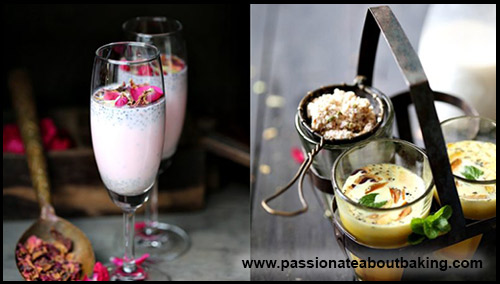 If cooking is not an option for you in the morning, this recipe with peaches and almonds is a healthy happy breakfast choice. Inspired from the traditional cooler drink of thandai, this one adds oats, seeds and seasonal fruits in a power packed milk drink that will keep you going till afternoon.Customize and play with the toppings and guarantee yourself many happy mornings.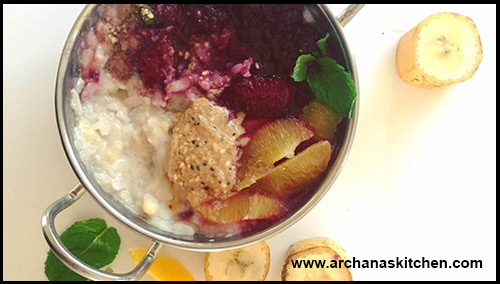 Poha or beaten rice is a great option for breakfasts. This versatile ingredient can be tweaked into a breakfast porridge with warm spiced berries for a quick and healthy breakfast. Full of nutrition and tempting as ever, start your day with this wholesome meal and feel great all day!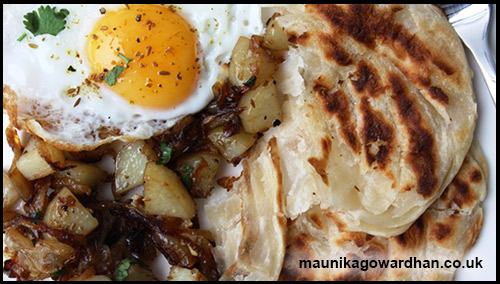 Eggs have a regular starring role on the breakfast table. Fried or scrambled, these give an instant solution to the hunger thunder that most of us wake up with in our stomachs! However, here's a way to perk up the usual morning routine of omelettes with a spicy touch. This Parsi dish is a perfect merging of the veggie and eggy world.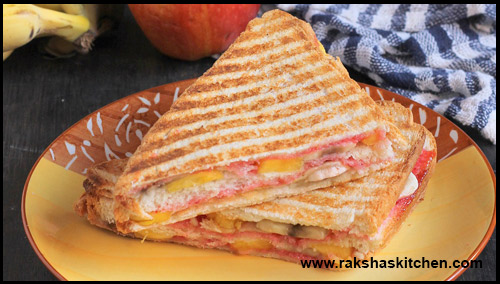 Why wait to reach your office canteen, when your kitchen has everything to create a fresh fruit sandwich in minutes? Put in your favorite fruits and chomp on this during your commute. A perfect pack-a-snack pick for kids, this one saves time without making you compromise on the nutrition side.
9. Homemade Granola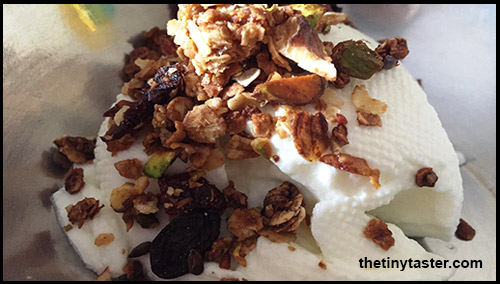 Granola gives you a power packed bite of oats, seeds and dry fruits. Homemade granola can keep your sugar intake in check and you can customize the simple snack to suit your tastes. Eat it as a parfait with yogurt or add a scoop in your healthy smoothie, the choice is yours!
10. Paneer Stuffed Pull Apart Rolls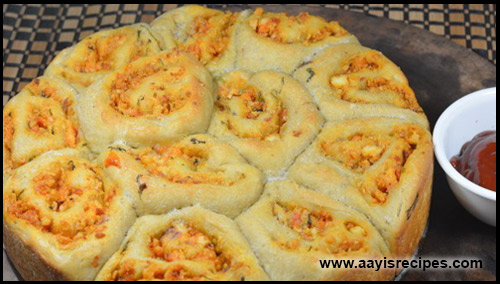 Wake up to mornings with these divine spicy bread rolls filled with tasty paneer. Read this recipe with an interesting tip and make bread rolls that will make you forget bakeries. Spicy paneer rolls are ready in no time at all to surprise your family with a hatke breakfast!
Aren't these breakfast options delectable enough to make you jump out of bed? With such amazing, quick recipes, mornings are going to get brighter and your health charts, better. Which one of these are you trying tomorrow morning? We would be happy to know how these ones turned out in your kitchen through some pictures and maybe a serving sent to BlogAdda!
If you love cooking and have an authentic breakfast recipe that couldn't make it to our list, let us know in the comment section below and we would make sure it reaches the hungry ones to make their good mornings better and tastier.