The fashion cycle has turned full circle and the spotlight is now on the shoulders! After cut out dresses, the fashion trends hint at off shoulder outfits and this time it's with a lot more pizzazz! With a subtle whiff of the bohemian, the off shoulder is probably the hottest trend this season and there is no reason you should give this dazzling style a cold shoulder! Or maybe you should? Finding its glimpses in fluttered sleeves, shirt dresses, cold shoulders to a lot else, the versatile style can befriend almost any style of bottoms you wish to pair it with!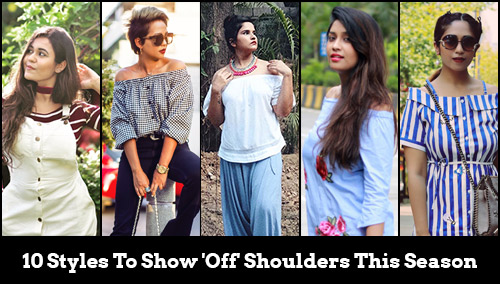 No wonder ramps and celebrity wardrobes are going gaga over the off shoulder cult. In case you already have bagged one by now for your closet and are wondering how to pull this tricky little piece off like a pro, take a leaf from these stylish queens that rule the world of fashion! Well, here's some of the best OOTD's to style this retro come back artist! Take your time to let those bare shoulders be the centre of attention as we're sure this trend is meant to stay!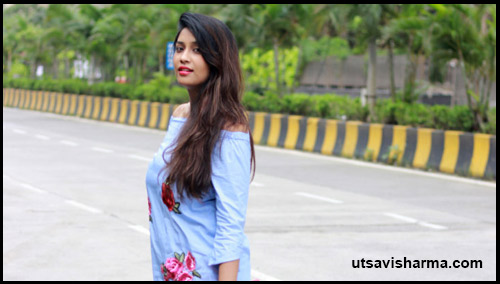 Off shoulders are known to accentuate your neck and make heads turn to look at those bare shoulders! If your pair of denims is a constant in your closet, perhaps now is the time to let it date your off shoulder top! Simple and subtle, this casual outfit is exactly what we want to go to college in, hoping it won't cause too much fashion distraction in class!
2. Off Shorts And Summers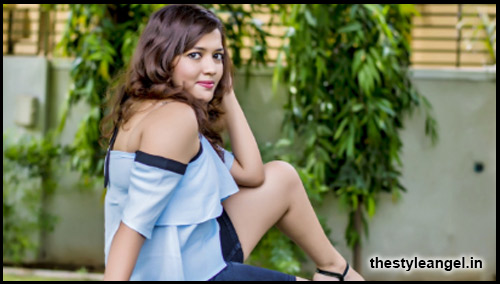 The soaring mercury is all about the cool babe look that keeps the style at the same level as comfort! Gorgeous and classy, nothing could be better than this super comfy combo of a fluttering cold shoulder top with cool beach shorts! Inject some bright hues in the look with a nice pair of espadrilles or statement heels and off you go!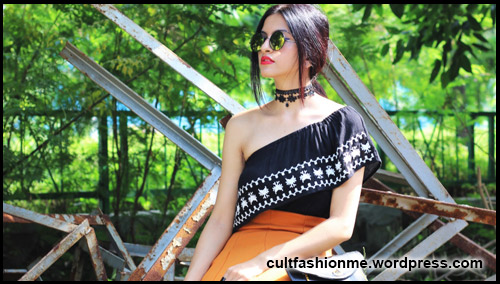 While off shoulders are all the rage, here's going a little off the track! Nupur just raised infinite eyebrows by wearing it the unusual way. Take a bold top under your wings, add a skater skirt with some babelicious pumps and try not to feel guilty for all the people who trip or the hearts that you break!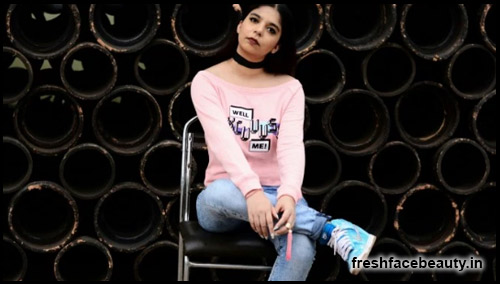 Off shoulders and sweatshirts? Seemed like an impossible option and yet the unlikely love affair manages to give a leg up to your oomph factor! Get into the 90's vibe, mixed with some street style fashion with Himanshi. Perfect for a movie date or a shopping spree, here's an outfit to make you feel like a cool college girl!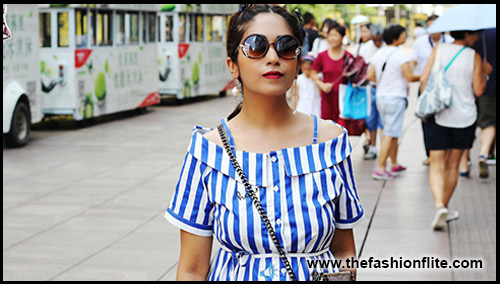 Surbhi looks ravishing in this blue and white striped off shoulder dress for a cool summery day out! Perfect to cool off in the sweltering heat, this casual chic dress goes perfect with casual footwear and messy hair! With a bow tie and defined silhouettes, we're looking forward to a vacation just so we can wear this outfit!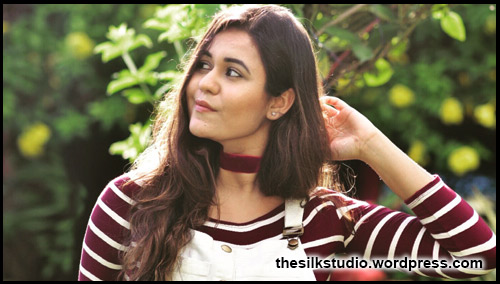 If your mood is not-so-feminine for the day, here's a perfect excuse to pick up your off shoulder top! Get sporty with bare shoulders, a midi dress and statement shoes doing the talking on your part! Resham adds in a quirky DIY velvet choker to keep the 'tomboy' label away from the look and we are awestruck by her look of the day!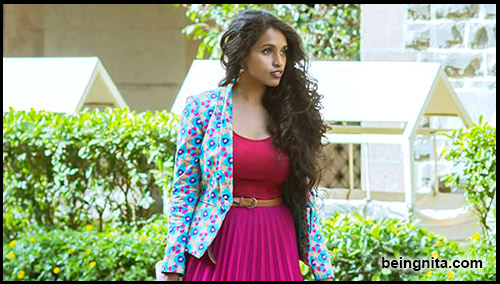 Nita! We bow down to thee, for this exquisite off shoulder look chalked out of a staid men's shirt. Like a polished fashionista, she aesthetically combines sexiness with sophistication, wearing an quirky pair of printed pants flashing her pretty shoulders just the right way!
8. Chic On The Streets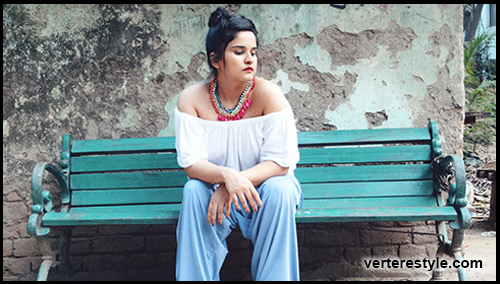 A must have in your wardrobe, off shoulders with flared or bell sleeves are a last minute saviour! Going for a brunch over Cosmopolitans with your gang? Here's a quick outfit that would make girls go ooohhh! Take the retro, airy look to a whole new level with a pair of loose pants and stay comfortable as you accept compliments that come your way!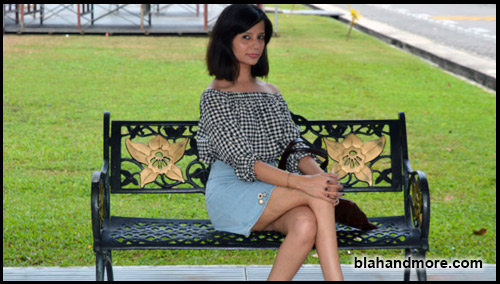 Think old is gold? Well, you'll be happy to know that a blast from the past, button down denims have found their soulmate in off shoulder lacy pieces of beauty! Perfect for office and an after office party as well, this versatile pairing will make you feel right at the top of the fashion game in both places! Go monochrome and add a pop of bold colour with some bold lippie and tell us what compliments are showered on you!
10. Off to Office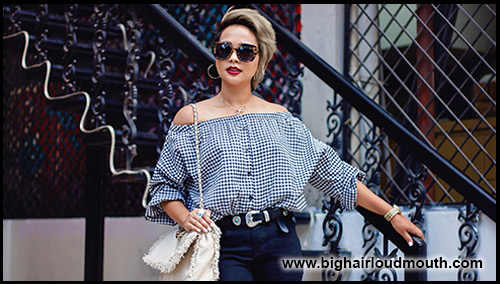 Think off shoulders are too risque for office? Make the shoulderless trend work for you with some buttoned down style! Exude style with this power dressing style that has you pair high waisted pants with off an off shoulder shirt. Show the world you mean business!
The poise, grace and charm that an off shoulder adds to the outfit is unique to the wearer! The rage that off shoulders are this summer is definitely going to stay and you have all the time to try them all! Pick up the pretty pieces that are being displayed all around us, spice up that vintage skirt or old pair of pants and let us know of your latest 'Off Shoulder' creation!