The world of fashion keeps playing back in a loop decade after decade, never letting trends become completely obsolete. When fashion styles lose their hype, there are chances they would be making an entry back into your wardrobe some years later. So don't fret if the sheen of your favourite trend has dulled a bit over the years, it will come back to full glory when the fashion wheel comes full circle. This Lakme Fashion Week saw the ramps filled with reimagined vintage picks from decades gone by. The hottest style trends this season are filling us with nostalgia, taking us back to decades of 60s right up to 90s.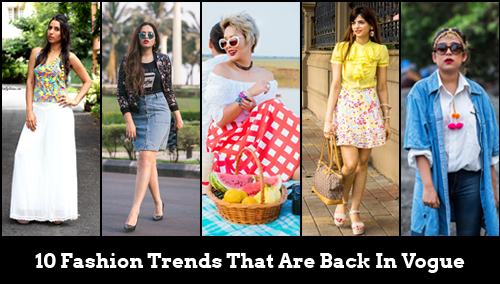 From bright floral prints to boho looks, the streets are brimming with variants of flared pants flaunted by our parents and headbands from Granny's youth. This might be the right time to open up your Mom's closet and fish out some precious stuff that is coming back once again. We browsed the fashion canvas and found our bloggers already soaked in silhouettes of the past! Here are some of the throwback styles that would be a frequent sight this year. We bring here your very own personal Vintage Diaries to make sure you have added these sensational pieces into your wardrobe before they go back to hibernation!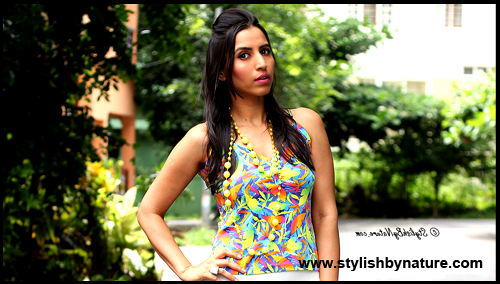 Accentuating your legs and height has become an easy trick with flared pants. Bell bottoms and flared pants are back from the 70's, much to the relief of women, who had to suffer as skinny denims refused to go out of fashion. Palazzo Pants have proven to be quite a versatile pick for all seasons, matching easily with both ethnic and western outfits. From Pakistani suits to tucked in shirts, you can spruce up anything in your closet with one of these. Get into the retro mode with these super wide legged pants and take your comfort to another level.
2. Back to Button Down Skirts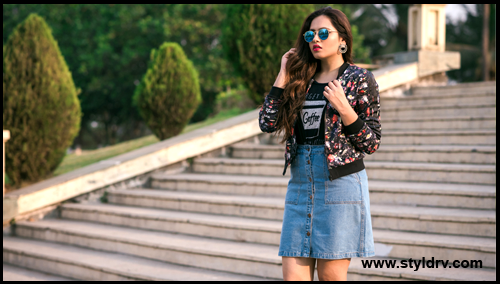 We missed them as they disappeared with our childhood days back in the 90's, but yes they are back too! Denim skirts give the perfect rugged look, keeping the feminine side intact too! Button down skirts that sit high on the waist take you back to the 'Julie' times, creating an instant youthfulness. Easy to carry off, team one of these midi skirts with your floral tops or statement tees tucked in neatly and travel back in time with this dapper look.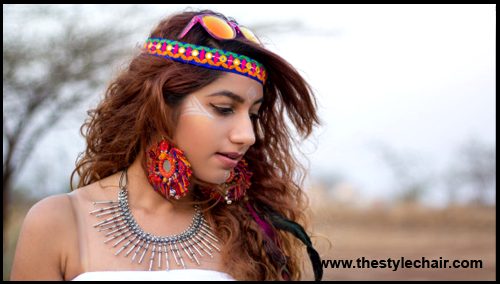 The boho look has been creating a buzz quite for sometime now, yet 2016 is where we acknowledge the entry of the traditional Hippie cult back into the fashion world. If you remember the iconic 'Dum Maaro Dum' song, you might get the right idea of what Hippie and Boho looks are all about. Psychedelic prints, Ikat, scattered curls, prominent silver trinkets, inked faces and ethnic tassels is what combines Boho and Hippie this summer. One of the distinctive looks has been quirky broad headbands and scarves wrapped around beautiful curls, that are becoming quite a colourful visual on metro streets. If hair accessories are always on your list, perhaps this needs a quick buy before the trend fades.
4.  Layer up with Ruffled Shirts
This season has been all about layers. From colourful blazers to capes, layering and creating volume has been the fashion mantra for every diva. With that, ruffled shirts have come up on the radar again, creating the modish looks that give much needed variety to our work outfits. Keeping mundane collars aside, formal attires went through a complete makeover getting into the ultra modern look with mandarin collars, laces and ruffles. Not only work wear, casual attires too are fluttering with ruffles and puffs in the brightest of hues, bringing back memories of yesteryears. So for petite beauties who wish to make heads turn, here's the saviour from the past.
5. Quirky Tinted Shades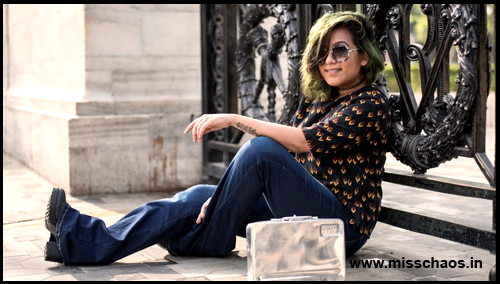 Today's style needed this trend as we were falling short of variety and versatility in our drawers of shades and sunglasses. Putting on plain brown and black aviators or wayfarers was getting boring and mundane with nothing to experiment with when it comes to this accessory that makes our selfies cooler. Thanks to the huge sized frames in myriad shapes that are back from the 70's, you can now pick a style that goes perfectly with your face. You now have a platter full of colours and designs to keep switching with every outfit. Ah, bliss!
6. Geeky Large Glasses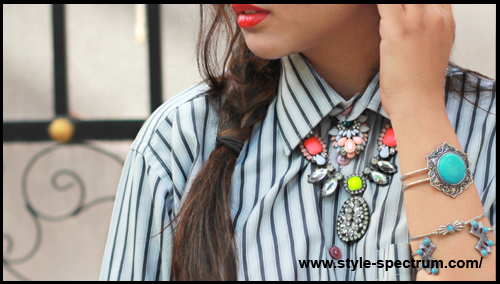 The best part about fashion is its ever changing  routine that keeps fashionistas on their toes with its unpredictability. For example, the glasses that gave people the tag of a nerd have now become a raging trend called geek chic. Large, geeky spectacles in quirky colours and frames are back on the charts. Pick up your favourite oversized tee or a boyfriend shirt (probably stolen from his closet!) and step into your intellectual looks with a laid back style. Don't forget to carry your favourite book along!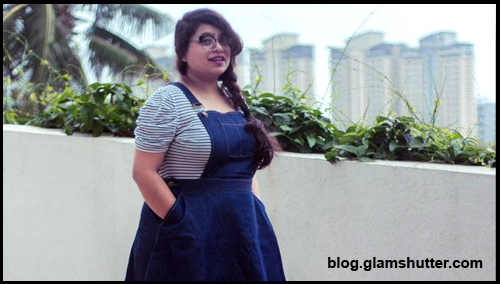 These were the wardrobe essentials for every school going kid but dropped out of the fashion scene for a while. Putting these on, yes, we too go back to those tiny tot days where dungarees were a part of the uniform with adjustable bibs, giving us the ultimate air of cuteness! Thanks to the fashion gods, these are back in action. making our grown selves happier, cuter and even hotter! Dungaree pants and skirts are the rage this year making them the first pick for a casual day out. Stay stylish with one of the pieces paired with baggy tees and quirky accessories. Available in almost every colour, shape and size, body shape is nowhere a bar for getting one of these in your closet.
8. Connect the Dots with Polkas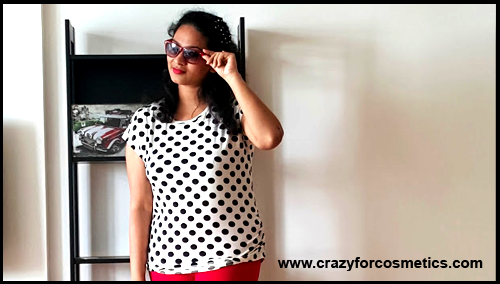 Polkas have bounced back into fashion, reminding us of the good old days with floating scarves and bodycon polka dot midis. Stripes and polka dots are becoming the most sought after styles in outfit and accessories as well. From head-wraps, large hoops to puffed shirts, polkas are everywhere, fueling a blast from the past. Although, putting them on can become a tad tricky in terms of teaming them up with other pieces, yet the age old print style remains on its throne, good enough to create a look of the day that is a memorable and clickable one!
9. Show Off  with Off Shoulders!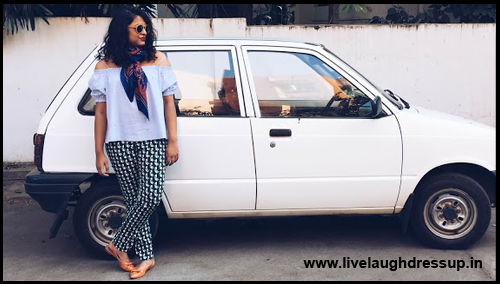 Off shoulder tops and dresses never were out of trend completely, yet we saw flashes of them limited to red carpets and movie screens. Nowadays, this trend has taken over regular wardrobes too! Flaunting your perfectly toned shoulders has never been easier as it is now with steamy off shoulder tops that are catching our eye almost everywhere. Street shops and malls, both are full of the airy trend that suits all body types, and are the perfect choice for our sultry weather. So get your shoulders some visibility, put on some tinted shades and printed bottoms to make these a hit while you bask under admiration and turning heads.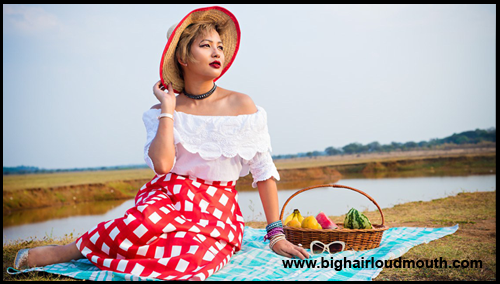 Accessorizing has become great fun with beautiful embellished chokers coming all the way from Princess Diana's personal jewel box. The choker cult has come back to life once again and becoming a common sight adorned by our Bollywood divas too. Chokers can instantly give your look a sexy and fun twist, and can be worn during the day or night. From simple threads to large bejeweled versions, there is plenty in store with this one statement neck piece. College days have revived back again with statement wristbands (Yes, the friendship day souvenirs can be used back again!) ready to be pulled back from your drawers. These trinkets look absolutely dazzling and we are already in love with them!
Are you already revamping your wardrobe with these absolutely stunning trends from the old days? If you haven't started, perhaps now is the right time to bring your style statements up to date for the world of looks is ever changing. What is trending today may get redundant again by next summer. At the same time, save up your outfits and style of today, for the trends might want to say a Hi again some years later.
Did you have any other style in your mind or have brought an outfit from your old wardrobe back to life? Do let our readers know in the comments below. Till then, sit back and watch a quick recap of styles that came back to life!