Tring Tring! Saturday is calling back again for some fun filled story sessions with #AddaTales! This week's prompt was- 'The Phone Rang Again' and Twitter was obviously excited to pick up the call! Well, surely the creative minds answered and came up with some amazing conversations! Adding in some spicy thrill, happy moments and an emotional tadka, we couldn't wait but share the final tale with all of you! So what are you guys waiting for? Go ahead and pick up the phone!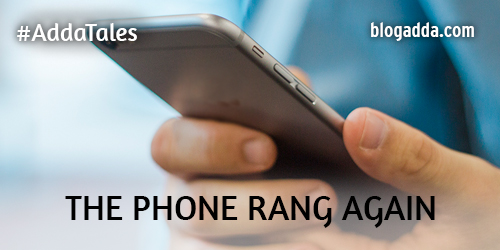 The phone rang again. I disconnected the call for the fifth time. This was my first interview. The phone rang again. The call had an important message but I was busy and couldn't pick it up. The phone kept ringing. I was distracted every time I looked at it. The interviewer yelled, "Keep your phone switched off. "
I requested the interviewer to let me pick my call for a minute and excuse me for a while since the phone rang again. I knew I wasn't making any good impression. But the phone screen flashed her name. To falsify my statement, I changed the ringtone and lied that it wasn't mine. Love is blind. But that interviewer had his eyes glued to me. I was dismissed from the office room. I didn't care. I came out laughing and dialed the number.
"It's a baby girl ." The first words I heard from the other side. My happiness had no limit.
Everyone congratulated me there and I was happy this time when the phone kept ringing for with congratulatory messages. Finally someone is there to call me 'Papa'! I felt emotional. I requested the angry Interviewer to take my interview. Seeing me smile, he too smiled. Eventually, he granted me my first job. Along with my baby girl, came my first job. I thanked everyone.

I couldn't wait to meet my newborn. I was too happy and desperate to go to the hospital to meet the happy mom and our baby! With smiles on my face, and plenty of toys in hand, I reached the hospital. I was on cloud nine! Holding my baby girl first time, I had tears of joy in my eyes. I showered her with love and caressed my wife.

Suddenly we heard some loud voice from the other side. The Police was coming. Police entered the room near by. I asked my wife to take care of the baby and went outside. Yes, while entering the hospital I had dialed the number of the police after overhearing some guys as they investigated about female foeticide.
Luckily they had caught those devils. I was proud to be a father to a daughter. The police thanked me. And taught those uneducated parents the perks of having a baby daughter.
A girl child is not a curse but a boon to the parents. I came back to room and played with my little princess. Within a day, we had became responsible parents. And the phone rang again…Her Daadi wanted to talk with her princess. The little girl was happiest talking to her Daadi in her own cries!
Dear Storytellers, hats off to your creative minds that gave out an amazing message in such an interesting tale! Here are the weavers behind the masterpiece:
1. Shobhika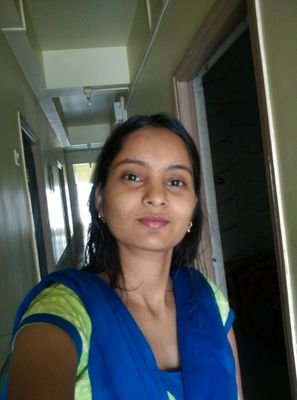 2. Dixita