As much as women love grooming themselves and always try to look their best no matter where they're off to, men with their stubbled and unkempt look do not seem presentable everywhere they go. An unhygienic and unclean stubble only translates as 'no bath' for women.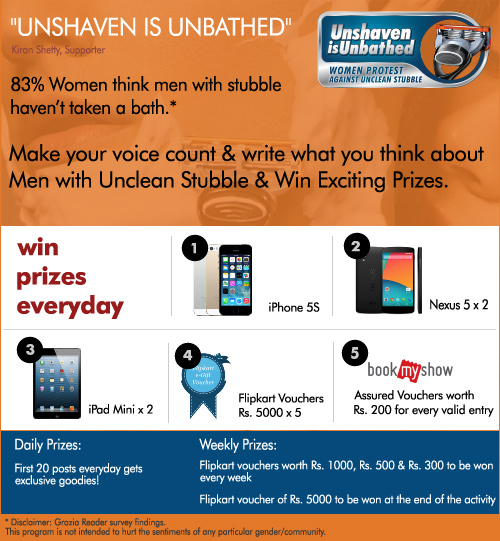 We're here with the biggest and most interesting activity for bloggers where you write a post with a minimum of 200 words and maximum of 300 words using either "I hate that unclean stubble" or "His(My) clean shaven look bowled me(her) over"and weave a creative story around it.
We invite short and crisp stories which will signify how the unclean stubble is a big no and how the clean shaven look never fails to do the trick. You can write multiple posts for this activity!
You can get your friends involved here as well!
We're here with something absolutely exciting and new for you! To add on to the fun, you can tag your friends in the posts you write. As the saying goes – The More, The Merrier! Every post you write where you tag someone gets you 300 points straight for starting the whole tagging game!
If any of your friends acknowledge your tag and in response to the same write a post mentioning your tag, you get additional 300 points while your friend who has accepted the tag and writes the post gets 100 points. You have to tag your friends and fellow bloggers at the end of your post. (e.g. I would like to tag ABC, XYZ, etc. in this post) Also if you are writing a post in response to a fellow blogger's tag, you have to mention the same at the end of your post. (e.g. I am accepting ABC's tag and writing this post in response to the same) Only if these conditions are met with, the reward points will be allotted respectively.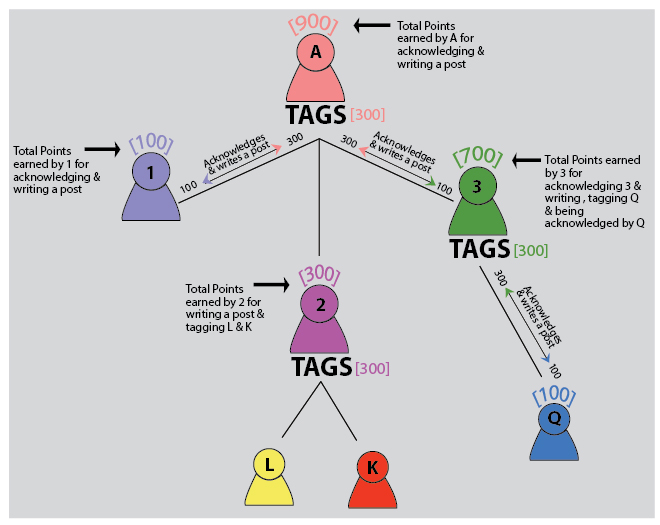 At the end of each week there are prizes for the three bloggers with the maximum number of points.
The Blogger(s) with the maximum points at the end of each week will win a Flipkart Voucher of Rs. 1000, Rs. 500 and Rs. 300 respectively.
At the end of the month long campaign, the blogger with the maximum points will get a Flipkart Voucher worth Rs. 5,000.
The bloggers have rewards for their posts as well! The Prizes for the creative and most fun reads are as follows:
The best post at the end of the campaign will win an iPhone 5S.
The next 2 posts will receive a Google Nexus 5 each.
The next 2 posts will win an iPad mini each.
The next 5 posts will receive Flipkart Vouchers worth Rs. 5,000 each.
So many reasons to participate in this activity! Wait, there's more!
Every valid entry will get an assured BookMyShow Voucher for Rs. 200 each.
Every Day the first 20 Bloggers who submit entries will get Goodies for the whole month!
Daily Prizes! Weekly Prizes! Monthly Prizes! Grand Prizes!
What more can you ask for?
Submit your entries here.
We love to see you win! 🙂
The activity ends on December 31, 2013.
Please Note :
To participate in the contests at BlogAdda, you have to be a registered member at BlogAdda.
Your blog has to have a minimum of 5 posts and it should be approved at BlogAdda. 
For any participant to be eligible to win the grand prizes (of or above Rs. 5,000), they must have a blog which has at least 15 posts or a blog which is at least 3 months old with a minimum of 5 posts from the campaign start date along with a valid entry.

Update: Bloggers in Mumbai, we have something for you. Do check Inviting the special couples in Mumbai
Terms & Conditions(PDF)