Unity
Hi cuties! We know you must be busy with all the festive preparations and decor. The joy of Christmas and new year's eve is about to spread its adorable vibe soon. With your laptop on and various screens open for work, take some time out and read this week's another story from The BlogAdda Weekly series. Last week we brought you story that spoke about Power Of Forgiveness, this time we bring to you the strength and power unity holds. Yes, this time its about the Power Of Unity that can turn things upside down for good. Get ready for some marvellous read!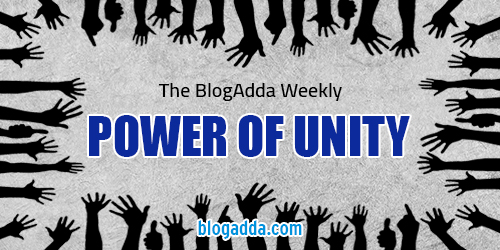 "Ram, wake up your father is ready & he's leaving for farm field. As you did yesterday, get along some reaped vegetables," said my mother.
I was the only child to my parents and my father was a really hard-working man. He was a farmer who grew vegetables and sold it to the shopkeepers in the city. He earned enough to feed us our daily bread. My mother raised me with immense love. To be honest I was more close to my mother. I shared everything with her. We lived in a small village which was 100 kms away from the city.
Whenever I visited the city with my father to sell the grown vegetables, I saw many schools on the way which created an urge within me to attend one. I always wanted to go to school, study, write, read books. But, destiny had something else planned for us. It's not that I hated going to the field with my father. I just wanted to study and go to school like the children who resided in the city. I always had this wish to have books in my hands but I also didn't want to burden my father.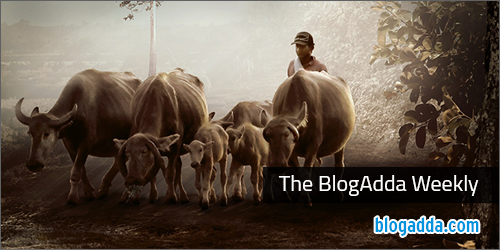 "Ram, where are you? I have a really good news for you," my mother said.
"Relax, what happened? First breathe and have some water," I said.
"No, you listen to me first. I went to meet the Sarpanch (head of the village) & I was told that there will be teachers from the city who will be teaching in our village. The government has decided to provide free education in the villages. So, now you can study, read books, write and become successful one day," my mother elatedly said this to me.
This news was like a big surprise for me. Suddenly, I could feel my dream turning into reality. Finally, I will have books to read. I have waited for this day since long. I quickly ran towards my friend's house to share this news with him.
The day arrived when the new teacher was supposed to take his first class with us. I reached the area where the arrangements were made for the children to be taught. We waited, and suddenly I see a tall, young man walking towards us. He had spectacles and some books in his hands. We were extremely delighted to see our teacher. He introduced himself and then asked all the children their names.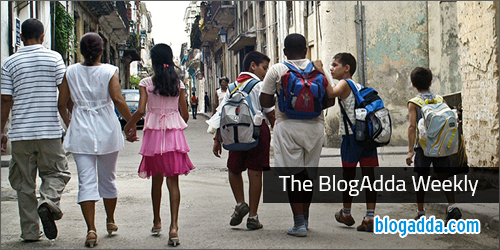 Our first lesson began and happiness was in extreme within me. It was now almost a week and we attended school with full zeal and learnt so many things. I was feeling complete, joyous and responsible as well. Knowledge really gives you the feeling of contentment. I was on the right path now to fulfill my aspirations.
One fine day our teacher asked me to wait, and told the other children to leave. The lessons got over, the class wound up. I didn't know what for I am asked to stay. The teacher approached near me, he sat beside and asked me many things. My likes, my dislikes and much more. Then he says, "I am new here, I just teach and go, will you show me around?"
I was all excited to do that, I agreed. We rode on a bicycle and I showed him the village. I also asked him if he would want to visit my father's farm land and he agreed. I was all happy and I had this feeling of a responsible person, that my teacher chose me for this.
There was a small warehouse where my father kept the harvested stock. He asked me take him there. I felt little awkward since there was nothing for him to visit and see. But, he urged and said that he would like to sit for a while as he was tired.
We walked towards the warehouse, suddenly my teacher grabbed my arm tightly and pushed me inside the warehouse. This sudden awkward touch made me perplexed. I just couldn't understand what was going on? Why was he behaving like this with me?
He touched my cheeks with his hands, played with my hair, tried to touch my body in an unusual way. I felt creepy, that apprehension and uneasiness made me push him away from me.
"What are you doing? This is making me uncomfortable. Let's go it's time we leave. My parents must be waiting for me," I said nervously.
"Oh, common! Don't be scared, I am your teacher I am just trying to play with you. I am sure you will love it too," my teacher said.
"Play? What kind of play is this? Please let's go out I'm requesting you," I requested.
He again grabbed my right arm and pushed me towards the wall. I screamed called for help. I just couldn't take this forceful action of his anymore. Suddenly, I heard the noise of leaves on the ground being crushed as if someone is walking near the warehouse. It was my father who came to collect some stock. He tried to open, knocked several times, asked who is inside. I couldn't say anything as my teacher had locked my mouth with his hand so that I don't call out for help anymore.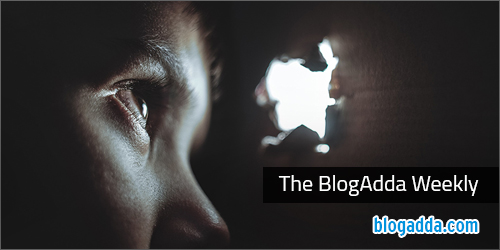 I could hear my father getting restless, and at that same moment I was helpless. After a while, there was no word from my father, I think he ran towards the village to call for some help. He had no clue that his son was trapped in the warehouse with a man who was fiddling and made me feel worse. He then realized that no one is outside. He pushed me on the ground and threatened me. "If you tell this to anybody, I will make sure you don't get admission in any school in the future." Then he left from there.
I was hurt mentally and physically both. I couldn't understand what just happened? The warehouse was already dark and now darkness surrounded me more. Somehow I took hold, gathered my thoughts and left the warehouse in haste.
As I reached home my parents were waiting for me. They were worried as to where I was from so long. I told them about the entire incident. The feeling that someone touched me in a way which wasn't acceptable made me feel worse. I just couldn't control my tears.
At first my father couldn't believe that the teacher would do something like this. But, seeing my condition and the way I was shivering conveyed a lot to him.
"Let's go to the sarpanch we will complain regarding this. This is not acceptable at all." said my father.
I was a little reluctant in going. I was feeling embarrassed and scared at the same time. But, my parents supported me and poured strength within me with their words. I went to see the sarpanch along with my parents.
We reached and narrated the entire incident. The sarpanch became furious and called the entire village people for a meeting. This issue was put forward and the village people without any second thoughts became united. We all gathered and took a decision as to what should be done to stop this evil act. 'Cause this can happen with any other child and anywhere.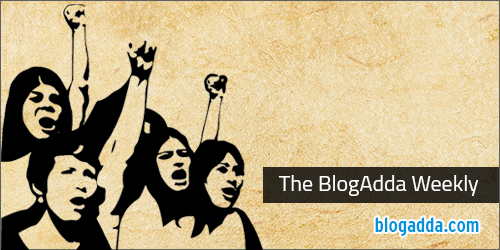 The sarpanch with the entire village people went to meet the authorities in the city. They all protested and asked for a strict action to be taken against this social evil.
We got all the support and the officials told us that we will make sure that he is expelled. A complain was filed against him. Without any delay he was brought forward and had to pay for his evil act.
My father hugged me and said," Never be scared of such things in life. Didn't you see how the entire village stood for you? We may be from a small village, but unity and strength can solve the biggest of problems. Always be brave and face tribulations with courage."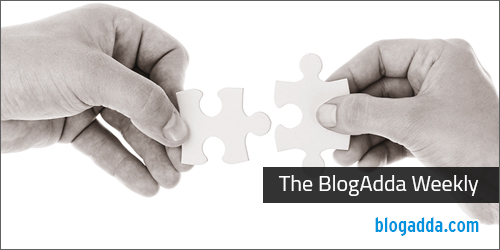 It's been 5 years now since this happened. From this incident I have learned one very important thing, that even if you stand small in numbers, unity can bring in a huge change. "United we stand divided we fall" is the most apt and corrective measure that my small village followed for the better. Unity is the only essence that leads to victory.
This was all for this week's The BlogAdda Weekly. Stay tuned till we get you another story of power. Till then let your mind be filled with good thoughts and stay united for a better tomorrow!