Of Father And Daughter
Hello Folks! We are back again with yet another weekly series of The BlogAdda Weekly! This time we are not waiting for February to come and sprinkle chunks of love on us. Love, a feeling that sends butterflies fluttering in the stomach with a heart suddenly appearing at the back of our mind, with an arrow of course. This time we are celebrating love, in its most vivid and spectacular forms.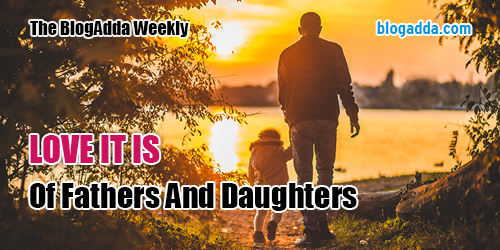 Love, an emotion so deep and profound, is a pious pivot to all relationships. It finds its nest in the warmth of a mother's infinite care, a father's protecting hands, a husband's compassionate picks, to a wife's care filled bickering, love is everywhere around us. This week we celebrate love as we embark upon a daughter's journey that revolves celestially around her pole star, her baba. While the umbilical connect between a mother and a child is often celebrated, the bond of love that kindles between a father and a daughter is unbreakable. So without further ado, let's get started through an amazing journey of a daughter with the first man of her life, her father.
The alarm rings, it was 8:00 a.m in the morning. Tia stretched her arms and welcomed the morning with a smile on her face. There was a knock on the door, Tia rushed towards her bedroom door all excited.
"Good morning Baba", she wished her dad and gave him a tight hug.
"My dear Tia your breakfast is all ready, get ready and let's eat together like we always did", said Baba.
Tia gazed at her Baba with immense love in her eyes and said, "Ok Baba, I'll be there in half an hour." She got dressed in formals. It was her first day at work. She was appointed as a Human resource manager for a corporate company. She wore a well fitted white shirt, with black pencil skirt. She felt confident in these clothes and was good to go.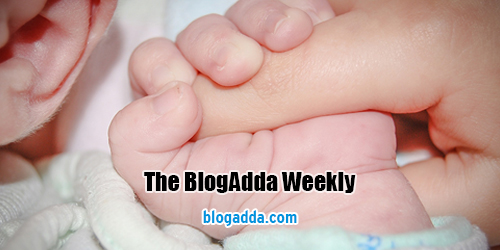 While waiting for Tia, Baba browsed through his phone's gallery, he came across pictures of Tia's wedding. Tears started to roll down Baba's eyes. He got up from the dining chair and walked towards the picture of his late beloved wife. With tears in his eyes, he said, "I know we've always wished the best for our daughter, I still remember Tia's wedding day. We anticipated so many good things for her future life. But, things always don't end up as we expect them to."
While Baba was saying all this to the picture of his wife, Tia came down and stood behind him. Every word touched her heart and she couldn't control her tears. She walked towards Baba, kept her left palm on Baba's shoulder and said,"Don't worry Baba, I am your strong daughter. Nothing can break me down to pieces. Maa and your love is more powerful than anything in this world."
Baba wiped the tears off his eyes and cheeks and put his right hand around Tia's shoulders. She leaned her head on Baba's shoulder. They both took a deep breath, shared silence for a minute and then hugged each other. Tia's lips had a curve again.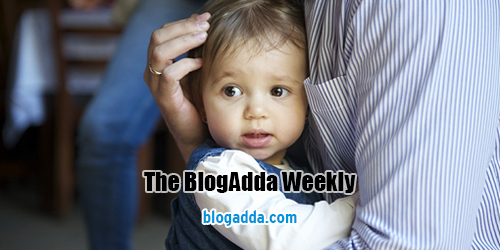 "Common Baba, you are such a strong person. I have learnt so many things from you. You have taught me life's best lessons. In you I find my strength, in you I find my shadow, in you I find my solace,in you I find the reason for my existence," said Tia.
Baba looked up at Tia and smiled. Memories came gushing in his head of how he held her in his arms for the first time. How the twinkle in his daughter's eyes gleamed more and more as she grew up. How he made sure that she lives her dreams to the fullest. Filled to the brim with thoughts and memories, he kissed on Tia's forehead.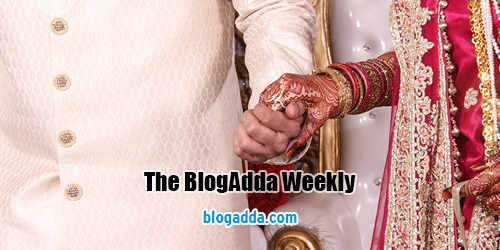 "I know Tia you've had a very rough past recently. Your failed marriage caused you a lot of disdain and hurt. However, I am really proud of how you gathered all your shattered thoughts and moved on. I know it's hard to cope up with such miseries but as I have always taught you wounds that leave a scar, shouldn't bother us. Follow your heart and conquer the world for you only live once," remarked Baba.
Tia suddenly with a broad smile on her face started to sing her favourite childhood song, "Chanda ne poocha taaro se, taaro ne poocha hazaron se, sabse pyaara kaun hai? Papa mere Papa". They both laughed their heart out and chuckled away all their sorrows.
"Today is your first day at work Tia. Go out with your head held high, for you are born to rise and shine my dear girl," said Baba.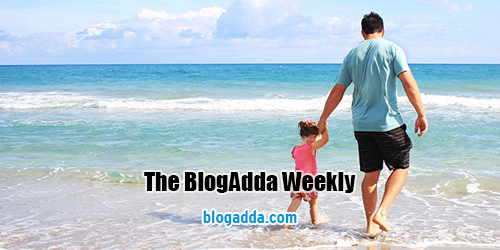 "Yes Baba, Maa may not be with us right now but your and her blessings have always carved my path for better. My life is incomplete without both of you. I will make you proud with all my deeds that nurture my growth and help me to be a better person for tomorrow," Tia said.
With so many dreams and aspirations in her mind, heart and eyes, she walked towards the door. Bid adieu to her Baba and said, "Worry not my champ, your princess warrior is all set to conquer her goals. For you are my guardian angel and my only King. The first and the last man in my life, that I am immensely blessed to have.
Touched? Well, this is how the bond is between a father and his daughter that fills your heart with warmth and love. Daughters are and will always be the apple of the eye for their fathers. The story that depicts the essence of a relationship so beautiful and magical. This was all for today's BlogAdda Weekly, where we celebrated the most impeccable connection between father and a daughter. Stay tuned till we come back with another story of bond that celebrates love at our very own The BlogAdda Weekly every Wednesday.