For Your Eyes Only
Hello Readers! We are sure you still lingering in the Diwali hangover and we are just not out of the festive mood yet! Wednesday is here and so is the last but very important episode of The BlogAdda Weekly series– For Your Eyes Only. We embarked on a thriller journey with Guru, the poacher who is injured badly and almost loses his sight during a shootout. While he thinks he met death, destiny makes him meet Vrinda, who takes care of him. Not able to see, Guru can still feel the warmth in Vrinda's compassionate service and falls in love with her. But would Vrinda accept him? Well, that's what we all are here for! So, without much ado, flip the page to where we stopped last week and let's get started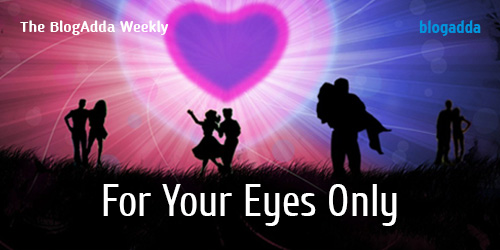 I opened my eyes into the oblivion. A ray of light hit my eyes as if stinging me with some venom. I shrieked. Slowly my vision got used to the gleam and I could see I was in the same forest. The jingle of her anklets came back to me, sending me into the calm of familiarity. She was here, somewhere near. I called out to her, asking for her name.
"Why do you keep following me?" I shouted.
Out of the light, I could see a dark silhouette approaching in front of me. Her hair graced her petite demeanor. Yes, she was the same girl, following me once again. When she approached, she held a tray of cups, perhaps tea.
As I saw her faint image through the haze, something in me moved. Yes, my heart knew who she was.
"Vrinda.." I heard my voice.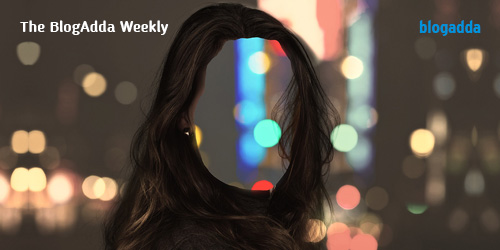 "Vrinda…." I shouted as I snapped out of my dream.
"Guru Bhai? Nurse, I think he is waking up. Please call the doctor." I heard the faint voice. It was a familiar one, but not anywhere close to my Vrinda. Where was she? Where was I? My mind played endless questions as I tried to wriggle out of the bed.
"Guru Bhai, you need to to relax."
"Where am I? Where's Vrinda?"
Vrinda? Who's Vrinda? Guru Bhai, I think you are too tired. Let me call the doctor.
My mind played the memory card right, as I recovered from the dream and heard Gopi run out of the room calling for the doctor.
Why was he calling for the doctor? Where was I? Had Vrinda called Gopi? Where was she?
My head hurt as I tried to put it back to the calm, it held for so many days. Deep inside, I knew what I feared the most- losing Vrinda, my only anchor to the emotion of love. Had I crossed the limits and angered her? My thoughts broke as I heard the footsteps approaching the room.
"Doctor, he's been calling for some Vrinda. Is he alright?"
"Doctor? Why is the doctor here? Where's Vrinda?" I questioned Gopi with authority.
I felt the doctor's hands on my head, tilting it on the side. A sudden pierce through my left arm made me wince as I drifted back to sleep.
"I think he might have had some concussion when he fell. We would have to ask the man who kept him home. Let's see. "The sounds fainted as I drowned into the dark unknown ocean. Something in me was scared, too scared to go back into the darkness, back again all alone.
The next day I was woken up by a soft soothing voice. The nurse was friendly and told me to have my medicines.
"Can you please tell me where am I? Where's Gopi?" I asked, this time hoping to get an answer.
"Your friend Gopi brought you here, they found you in the woods as a man was tending your wounds since some days. Thanks to the old fellow's right medicines, your bandages will be opened soon."
"Old man? No, you're mistaken. It was Vrinda. Her father was too ill to leave the bed."
I corrected her.
"Where's Gopi? I need to talk to him." I reprimanded.
It was a week since I heard Vrinda's voice and got back my eyes. As soon as I saw the world, my eyes kept looking for the face that the voice of my life had. Nobody was ready to believe me. I asked Gopi infinite times about her, but even he had no clue about any girl named Vrinda. According to him, they found me through an old man's message sent secretly to them. He had been catering to my wounds and had bandaged my eyes tending to the injuries. When he found someone trustworthy, he had sent a message secretly to Gopi about my whereabouts.
"Where is the man? I want to talk to him." I ordered Gopi.
The next day I met the Chacha who had been reportedly taking care of me.
"Beta, how are you feeling now?" He asked me in an informal tone, as if he had known me for ages.
"Chacha, do you know about Vrinda?" He suddenly froze on the mention of her name.
"Vrinda? How do you know about this name?"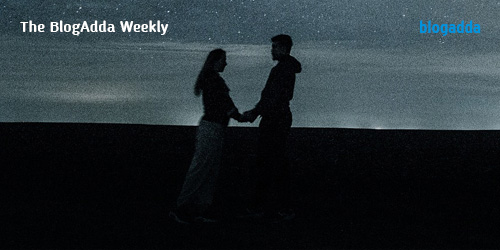 "Chacha? Yes, Vrinda, your daughter. She told me that you were very sick and hence she took care of me. Where is she?"
He kept standing like he had seen a ghost. It was as if I had salted the deepest wounds of his life as I talked about Vrinda, His face showed fear as well as a deep agony. I waited impatiently for his answer. When I could not take it anymore, I went close and shook his shoulders, eager to get an answer, anxious to meet my Vrinda.
"What are you talking? Don't you remember anything? I tended to you wounds and often took you to the jungle. You used to sit there for long hours, alone and silent. "The old man said, broken from his angst.
"What nonsense? It was Vrinda who sat by my side for tea and often took me for strolls. She was the one who sat by my side as I had my food. Where is she? Please, I cannot take this anymore. "I pleaded as Gopi took by my side.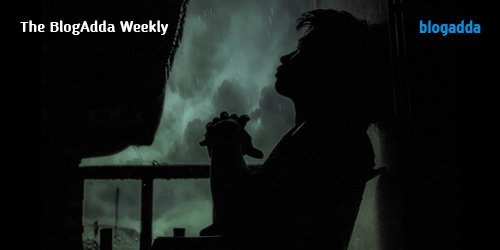 "Guru Bhai, calm down. Guru Bhai, there is no girl named Vrinda. It might be the accident. The doctor said you hit your head."
"He is not wrong about Vrinda", Chacha said.
My eyes shot towards him as I got an acknowledgement.
"He is not wrong about Vrinda. There is a girl named Vrinda. There was. "My heart raced as Chacha sat down and answered the pleas of my heart.
"What do you mean there was?"
"Vrinda was my daughter. She used to live with me in the forest, learning the art of medicine as we stayed close to the nature. She was in love with Vishnu, a young and decent guide in the village nearby. One day, Vishnu went with one of his tourists to the jungles. On his way back, he saw some poachers setting up their hunting camps in the middle of the night, setting for their kill. Vishnu immediately reported back to the forest authority. Poor Vishnu, he had no clue about the corrupt officers who leaked his name to one the leader of the poaching group. We found Vishnu dead in the jungle some days later. Vrinda could not handle this loss. And one day, she left me too. I found her bleeding to death in the same room that Guru stayed in, while he was injured. "Chacha sobbed as I stood there, dumbstruck.
My mind immediately plays back the call. It was a normal day as we sat there waiting for the right time to hunt. This kill had already filled my pockets with lacs in advance. All that was required, was a good kill and delivery in the next two days, only if that one call had never happened.
"Guru Bhai, someone has reported about an imminent poaching to the forest department. Officer Yadav called. We will have to abort this order."
What are you talking? We cannot go back now.
They have already sent the search parties. We don't have a choice.
That was the first deal that cost me a loss. It was not the money that bothered me, it was my self esteem that had been hurt.
"Who was the boy?"
"Bhai, someone named Vishnu."
"Get him. The people should know what happens if they report us."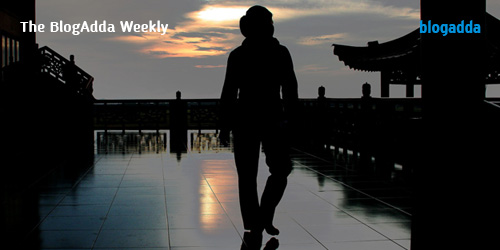 My eyes closed shut as I recalled the name. It was me who had pulled the trigger and not blinked once as his blood showered on my face. My eyes refused to open to the reality. There was nowhere I could go and hide my face. That day I cried like a small kid. Guru bhai, who was the strongest of all, who nobody could win over, cried like a small baby. That day I was alone and lonely. Nobody could soothe the pain that my heart writhed in. There was nowhere to go. There was nobody to explain and there was no question left unanswered. What remained was an endless life ahead of me- drowned and suffocated in guilt and unrequited love.
Well, it's time we wrap up this series of The BlogAdda Weekly. We hope you were thrilled to read the gripping and daring story of Guru. Well, stay tuned till the next week, till we again come up with a mind boggling series at the one and only The BlogAdda Weekly. Till then stay happy, continue reading and be safe!