Are you planning to shop some decors for your home this Diwali? Why waste time and money in the market to shop for decors when you have it all in your home. Just gather all the things that can be upcycled and and spill in all your creativity. This Diwali, let's get nature friendly and preserve Mother Nature as we welcome Goddess Lakshmi in our homes. Add some spunk and creativity in your homes with homemade arts inspired by these Indian bloggers who are a pro in art and crafts. Let's get started as we present before you 10 best craft ideas that you can immaculately craft for this Diwali and ornament your home!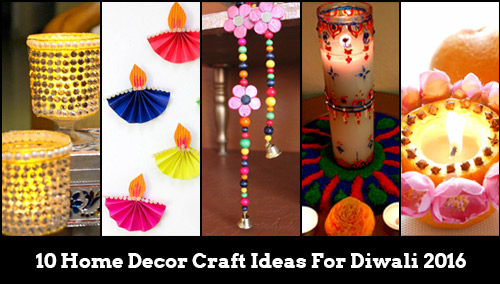 Creativity is all about creating masterpieces without hampering the nature, with the best and least resources. This is one true quality of an artist. Let's take a tour and grab some wonderful craft ideas to make this Diwali worth a lifetime. Learn, apply and enjoy!
1. Go Floral With Origami Lotuses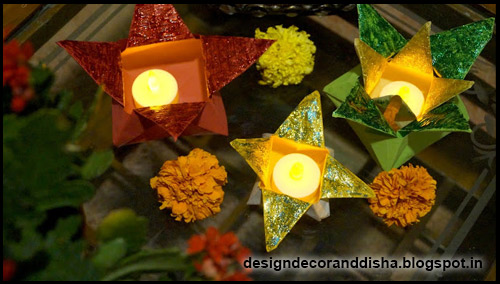 This festive season adorn your home with these origami baskets. Let your home gloom with paper art, crafted in no time at all. All you need is one paper cutting and then add a dash of your creativity. You can add some glitter or paint it with the colour you want and there you go!
2. Light Up With Colourful Paper Diyas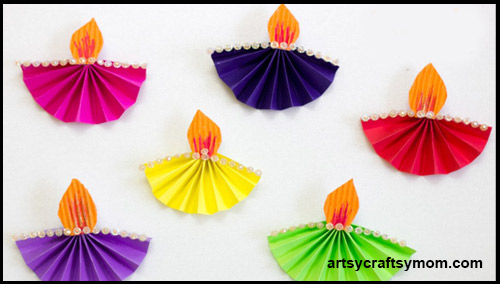 For a change, add some colourful aura in your home with these bright coloured paper diyas. No need to buy the ready made crafts from the market, put on your creative mode and prettify your home this Diwali and let these diyas add more glory!
3. Spread Smiles With Handmade Greeting Cards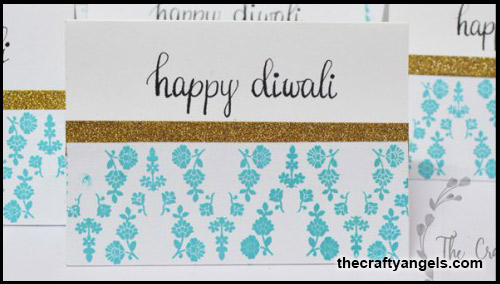 Diwali is all about festive joy, lights, delicacies and blessings .This time, get pocket friendly and craft these beautiful handmade cards. Spread smiles to all your loved ones or hang it in your home with a Diwali message on it. Let your gesture and art be treasured forever!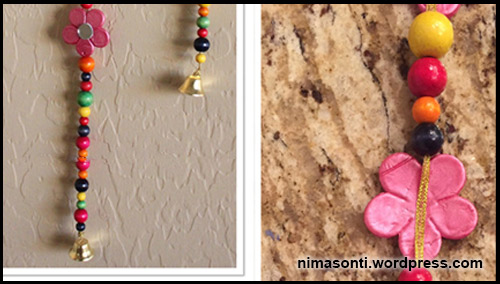 We are all set to celebrate nature friendly Diwali. To add some more fun and art, take some clay and mould it into these beautiful wall hangings. Enrich your door with these hangings and spread the festive feel!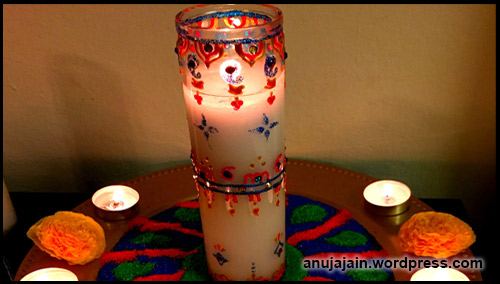 In India, Marigold is considered a propitious flower for any occasion or festival. Why hurt the nature and steal away the charm of a real flower? Get creative and artify your home with paper Marigold flowers. It will solve your purpose and save nature at the same time!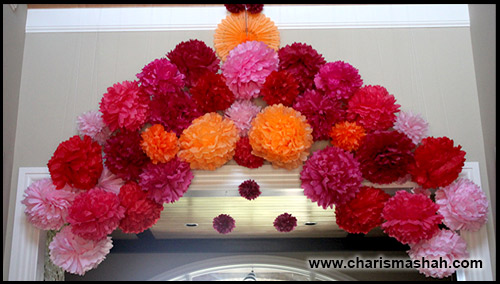 Ditch the shopping for Diwali decor and create some vibrant pom poms with the help of tissue papers. Choose your own colour scheme and spruce it up. Try this and bag in appreciation for this piece of paper art!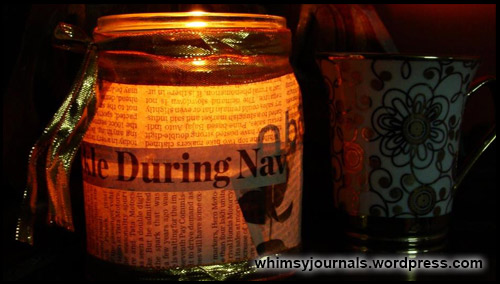 We all have those glass jars lying in the kitchen cupboards. Let your creativity speak this Diwali. These glass jars can come in handy to create the festive vibe of Diwali in your home. Simple and quick to make, these Jar candles will be a blissful experience. Try it out!
8. Celeberate Light With Paper Lanterns


Let the light of festive lanterns spread in your entire house this Diwali. A little work of creativity will do wonders. These elegant and subtle lanterns should be on top of the list this Diwali. It makes your home look more beautiful and fulfils the festive purpose as well!
9. Bottle Up Your Love With Mason Jar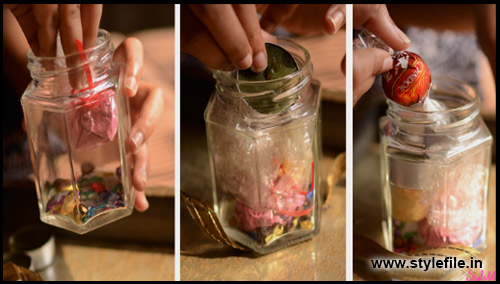 This time gift with a little shift from the usual tradition! Yes, we have another pick that will come in really handy, a 'Mason Jar'. Customise it to your heart's content and add goodies you wish to gift. Share love and gratitude with your family and close ones as you fill the jar with lots of love and delicacies!
10. Make Your Own Candles For Diwali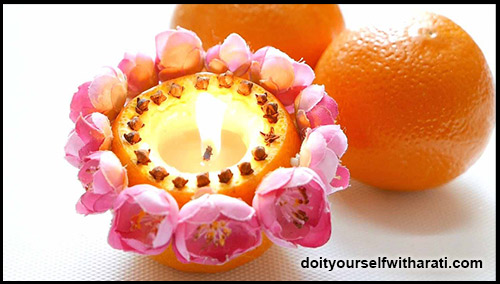 You don't need to rush to the market anymore. All you need is one orange and some wax to create organic candles for this Diwali. This DIY project is super fun and easy. Let the oranges spread some aroma and light this Diwali.
Aren't you enchanted by these lovely craft ideas? So, rush back to your homes and start creating your masterpieces to jewel up home nest this Diwali. Let the love, shine, brightness and colours win hearts of many through these crafts. If you have any of your craft ideas that are don't cost a rash to nature and are perfect for this festive season, share with us the snippets of your creative mind and let us add them to our respective houses!