It's story writing time here at BlogAdda as we are back again with another prompt for our #AddaTales session! This weekend, things got really Sci Fi as aliens visited us, this time for real. This week's #AddaTales prompt was- "I Really Met An Alien" and it was all aliens and spaceships here at our Adda! As usual, our weavers of magic didn't leave any stone unturned in creating one of the best fictions ever for us. Want to see what their final masterpiece looks like? Here you go!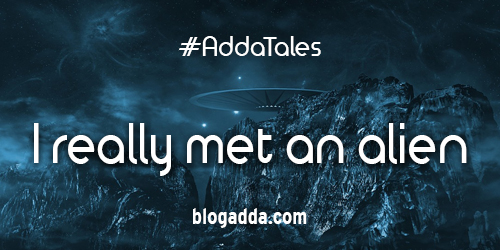 After a long day at work, I was back home trying to get some sleep when a queer voice said, "Hi!"
"Oh my god", I said missing a heartbeat "you totally surprised me, sneaking out like that
"I was hungry, and early morning sun rays are my breakfast."He ate sunlight.

"But it isn't morning yet! Let me sleep now!", I retorted!
"My Sweety, still dreaming, get up sleepy head." he said.
He wanted to play with me, and I was all tired. He took chimed water and spilled on me. I had to give in! After all he was the closest friend I had!
"My dream was funny. I saw you, but I was surprised and scared" I said serious again. And then we both left out to jungle for some adventure. He was in laundry basket.
"Unusual, but true, I feel as if I have already been here" I said.
"You?" he laughed.
"Let's go to some place where the sun is still up!", he said."I am really hungry" he pleaded
"We have just started and this is a jungle."
"Okay, I am finding a place." I finally gave in. The noise of some satellites started vibrating.The shiny morning was dark all of a sudden.
"Here's our ride!", he said. I was amazed. All this time I thought he was stranded here.
"What are you gazing at, come get in" he pulled me in.
"Who are those" I couldn't speak any more. I held him tightly and then we both flew away in a satellite. Nervousness was brewing.
"Where are we going?", I asked.
"Just wait and watch", he said. Was it a minute or just a few seconds, I had no idea how long did we travel.
"Keeping you with me forever, that is risky.' I said.
"The policeman saw you."
"Then let us just stay in my planet! That is not risky!", he said. "But, my home?", I asked
"This is home now, forever" he said. Something in his expression caught my attention. I shivered.
"But, your world is safe for you, humans are cruel." A lion catcher threw a net on me. His face turned green.
"We live better life here, taking energy from sun. No fight or hatred, only love." She tried to escape him from net, but all in vain.
She cried for help, he was messed up.
"We need you here" he explained. "I need you here" and he laughed. It was time for the stalker to arrive. And then a little rat passed by. She called the rat. The rat turned and understood. He started nibbling on the net with its teeth. There might be telepathic communication here. She thought to herself. The rat winked. And then I gave it a piece of butter.
I asked him, "Do you know him?"
He was surprised.
"Yes, he's making a new world, a natural one he says."
"But I am scared. ", said the rat.
I thanked the cute rat.
And convinced my alien friend to go back to his world with a heavy heart. The thought for a while and sighed,
"Get up, we have a jungle trip today!" and they both enjoyed the whole day. At night he left for his planet. He came back during vacations. She said, "Yes, I really met an alien last night" to her grandson and magic winked from the galaxy." Ayaan a 5 year old tells this story to his classmates the next day. Amidst the round of applause, he sees a green figure.
Will be continued…
Want to meet who's behind this work of fiction? Here are our dear writers!
1. Dixita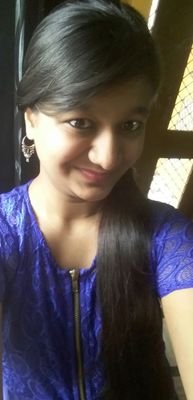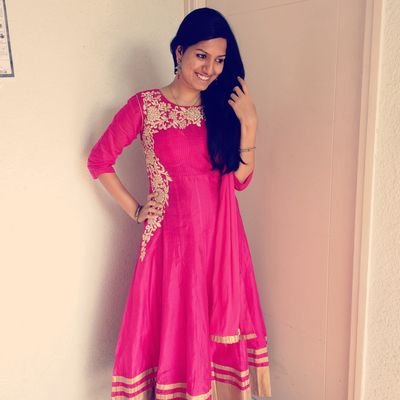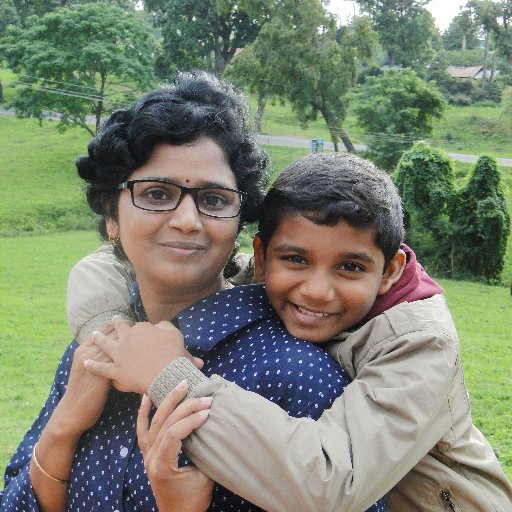 Thank you for being a part of #AddaTales and weaving out this amazing story. Tweeties, do you love to make stories? Well, if you are one of our kind,  don't forget to weave your own stories on BlogAdda's Twitter handle next time on #AddaTales!