To master the competitive world of business and marketing, the right corporate skills apart from a good B-school label are important. The job of a good institution is to create the right curriculum that hones the theoretical know how and also nurtures essential skills like corporate communication, leadership skills, team management and a lot more. CarMa, an annual premiere festival of the Management Society of Thadomal Shahani Engineering College, Bandra, initiates corporate awareness for its students in both work and life spheres.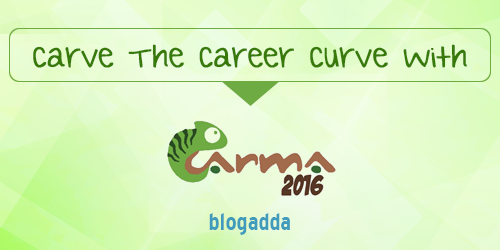 What is CarMA?
Keeping the book lessons to the classes, CarMa or Career Management is a 3 day event with activities wrapped in entertainment. The events aim to stimulate the minds of the the city's brightest of minds in handling multifarious aspects both in life and work. The activities under the festival are the perfect medium to uplift the career growth through life lessons in management, salesmanship , logical/analytical approach and the art of problem solving.
What's In For You?
Quiztacular: A 2 Day national level quiz with over seven largely different rounds and participants from colleges around the country. Quiztacular promises the winning team the prestige of being crowned winner along with cash prizes.
Talkathon: Look forward to a classic panel style national level debate competition for those who play the word game with intellect. Talkathon is the first annual inter-collegiate debate organized by the Management Society of TSEC.
Revamped: For all things fashion and style, TSEC's grandest fashion show with 3 rounds over a day with ramp photoshoots, shopping at the Fashion Street on Linking Road, and styling of all sorts
Get ready for some chuckles and giggles with 'Pretentious Movie Reviews'

by the 

Biswa Kalyan Rath, one of the pioneers of stand up comedy. 
Where: The Regus Trade Centre, Bandra Kurla Complex
When:Â  7th October, 2016 to 9th October, 2016
For any further details, visit-http://tm-mun.co.in/
So are you up for some jazzed up fun to boost your learning? CarMa is a your go to event for some jolly time and carving your career curve with memories for life!  We look forward to having some gala time.