Life is busy for all. Everyone has a mundane schedule slogging through the day and many times cooking for the hungry tummy seems an ordeal. There are days when you would want food to get magically cooked like 2-minute noodles in a jiffy. One pot meals are the perfect saviours for such days. These quick meals are the best resort, as they end up with their delicious whiffs on your plate in no time. One Pot meals are not only easy and fast to cook but get an extra feather on their hat with their nutritional value.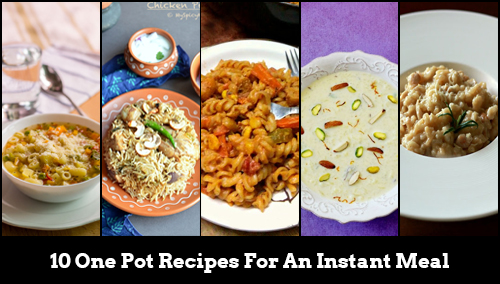 So next time you are dying of hunger, pick one of these rather than clicking on the 'order online' button and give your tummy some healthy stuff! So, hurry up and try your hand at these top one pot meals that are scrumptious and easy to cook. No more cribbing on what to cook! Now plan your yummilicious ride by cooking the one pot recipes with ease. These recipes surely are inviting and they are a must add to your culinary skills. It is a bliss for your taste buds, tummy and watch. Without much ado, let's take a look at these one pot meal khazana.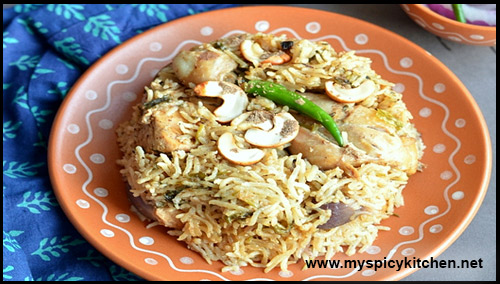 We've eaten pulaos with veggies, chicken and mutton. This pulao comes with a twist with some lip smacking shrimps tossed in rice. The appetizing shrimp pulao has a little mushy side, which adds more taste and flavor. And what's best? You don't even need to marinate the shrimp for this pulao. So the vegan cooks with their twisting noses might find this an easy option.
2. Wholesome Veggie Pasta Soup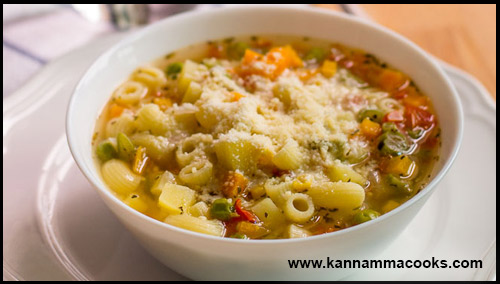 Bored of all the regular soups? The veggie pasta soup is a ten minute recipe with something new for you. You can serve this slurpy treat for lunch or dinner. The veggies bring in all the nutrition to the soup. You can dabble the soup with chunks of chicken as well. Adding in a bit of health boost to the usual 'appetizer' label, this one is perfect for a luscious dinner.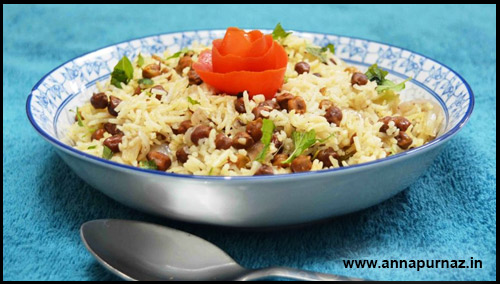 No need to give those chanas a night long sauna bath! Wondering how? Well take a look at this one pot Nirvana that doesn't take more than ten minutes to manifest! This dish is the best for people who are an early riser and have to cook lunch for work or even for mothers who make tiffin for their school going kids. It's time to say bye-bye to the soaking hassle.
4. Creamy Delight Mexican Pasta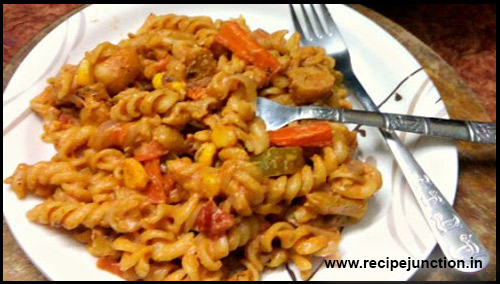 This recipe is a heaven for all the pasta lovers. This Mexican cuisine is mixed with sausages and its creamy texture does wonders. The topping of flavored Mexican sauces will keep you hooked. What's the best part? It is perfect for a last minutes snuggling date or a patch up dinner!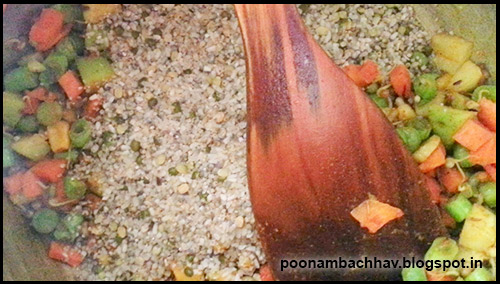 Dalia Khichdi- and a thermometer pops into your mouth for this one is a patient's delight. Not anymore. It is time to soak in some nutritional value of porridge. The multi-grain porridge is the best to keep your system strong and intact. This one pot dalia recipe is optimum for people who leave early for work or have issues with breakfasts. It contains all the nutrients and mixing it with veggies enhances the taste.
6. Saffron Kheer For The Sweet Tooth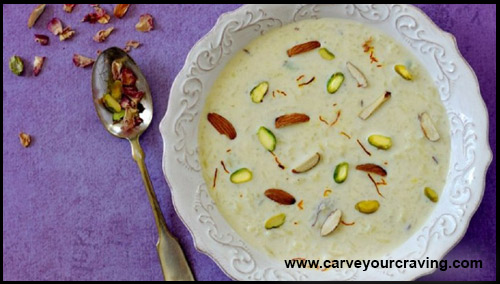 Who doesn't love kheer? Kheer is the most integral dessert in the food culture of India. Be it any occasion, festival or event, kheer undoubtedly brings us all together on the dining table. But, when you add saffron to this stupendous dessert, you wouldn't mind a few extra calories. The saffron adds the best aroma and taste. Try this one pot dessert and add sweetness into your life.
7. Anytime Mouth-watering Risotto
Having leftovers in your refrigerator? The sumptuous risotto is here to your rescue. You need Arborio rice, that is multi-grain Italian rice for this one pot meal. The leftovers from last dinner can come in handy while cooking this amazing Italian dish. Not enough time to cook? Grab the leftover chicken, toss it with rice and enjoy your instant meal.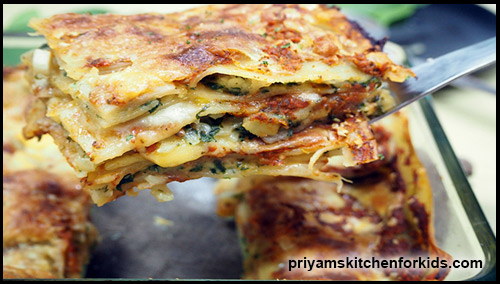 Here's a quick and unrivaled dish for cheese lovers. If you prefer a rich yet healthy diet, Lasagna is the best option to cook. The mouth melting taste and the savory ingredients adds tang to your dish. This saucy cheese recipe is a must try.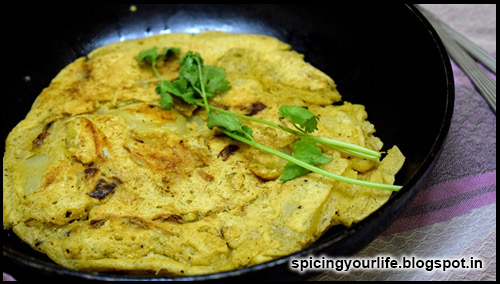 For the people who do not prefer to eat eggs, here's one dish that is healthy and filling. The Vegan Tortilla is the quickest one pot dish that you can eat for breakfast. This dish is good news for veggies. Healthy, tasty and gluten free diet is all we need for a good tasty living.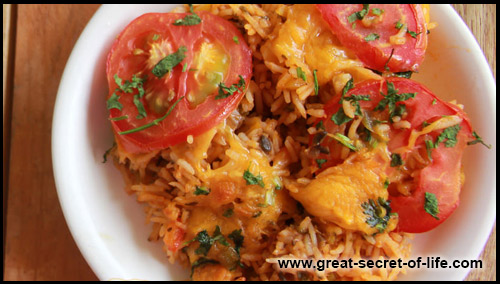 This one pot dish is a respite for all the mommies whose with fussy kids in love with pizza. They can now turn pizza into a healthy and happy meal by cooking this one pot dish that will make your work easier. The home cooked food has more sustenance. So, now you can substitute the unhealthy pizza bread with rice and veggies baked with some cheese.
These toothsome one pot meals will make you spellbound by their taste and aroma. We hope you enjoyed this delicious foodie ride. So for all those who love home cooked stuff but compromise on the time saver packs, get inside your kitchen kingdom and add some tadka to your diet chart. After all, healthy and tasty food is the mantra for a happy living. Let the love for food and cooking spread. Do you have a signature one pot recipe that could save our few minutes? Do let us know in the comments and our tummies would thank you for sure!
Watch the video on our youtube channel and enjoy the yummilicious ride!