Food lovers would agree it is a blessing indeed to get lost in food adventures. So what happens when you love cooking and eating in equal proportions? You can have your cake and eat it too, literally! Life is too short to eat the same thing every day. Experiment with as many different flavours as time permits. So here is a curated list of recipes for soup, dal, rice and desserts for you to try out. Do try them and let us know how your experience turns out to be.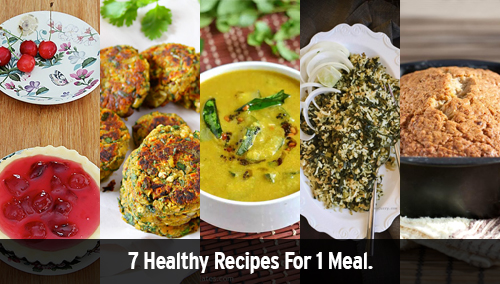 1. The Indian Onion Soup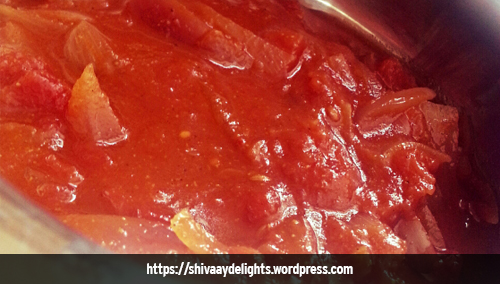 We Indians are an experimental lot. We not only love to try different cuisines, but we also transform them with our special desi tadka! Simple ingredients (that are easy to buy) mixed with aromatic spices is the key. Check out this Indian Onion Soup recipe by Dimple Makani that will set a masaledaar mood for the meal. The ingredients can be found in your kitchen easily, so rustle it up now!
2. Roasted Pumpkin Soup with flavors of Lemongrass and Ginger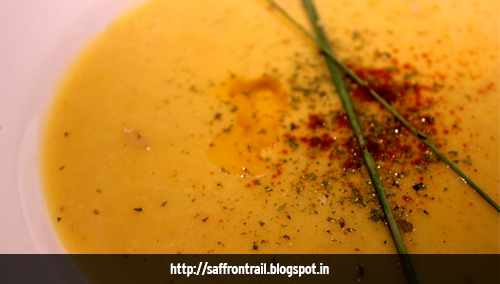 There is nothing like the homely pumpkin to make your meal a comforting one. Lemongrass adds the much needed freshness in this damp, gloomy season. This Roasted Pumpkin Soup by Nandita Iyer is a mix of both and much more. Try this once and we're sure it will become a regular at your house.
3. Lentil-Spinach-Eggplant Fritters (with an Avocado Herb Yogurt Sauce)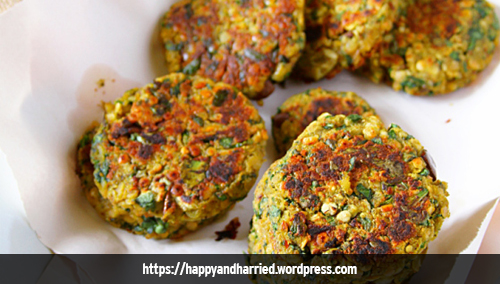 There is a constant tussle between healthy eating and tasty eating. Luckily, there are ways to make your indulgences healthy too. Try the Lentil Spinach Fritters recipe with Avocado Herb Yogurt Sauce by Anjana Devasahayam that is perfectly filling and nutritious too. Prepare when you're in the mood to tickle your taste buds and still remain faithful to your diet.
4. Zucchini Kottu or Zucchini Dal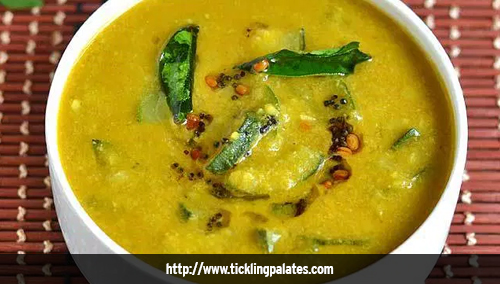 No Indian meal is ever complete without Dal. In every part of India, there is a version of dal to be found, best eaten hot with rice or even roti. Dal is one of the tastiest ways to get protein in your diet, and a good dal can leave you in a finger licking state during your meal. We've seen almost all Indian vegetables added to the humble dal, now why not jazz it up with the exotic zucchini? Try this Zucchini Kottu or Zucchini Dal by Radhika.
5.  Stir Fried Rice With Kale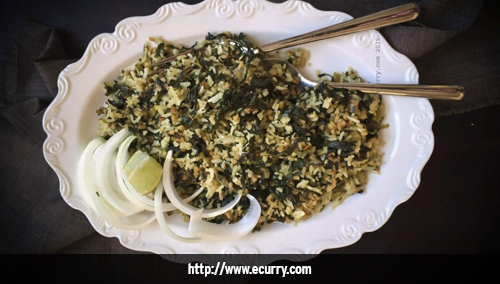 Kale is a green that can be tossed with various recipes. This superfood is in the news for all the right reasons. Get this green out of the newspapers and into your dish. Kale with rice is a good and a quick option to make when you have a hectic schedule to manage with. Try out Stir Fried Rice with Kale recipe by Soma, which will have even the most ardent green-haters to lick their plates clean!
6. Banana Sultana Cake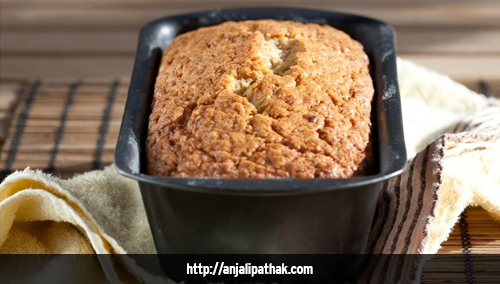 Banana is a fruit that can be used in creative ways in meals. Bananas that are perfectly ripe are the best after meal sweet option. They are extremely healthy; kids love them, can be consumed daily and are easily available. Try out this Banana  Sultana Cake by Anjali Pathak which is a nice sweet choice to indulge your sweet tooth, to end the meal on a high.
7. Baked Yogurt Tart with Fresh Cherry Sauce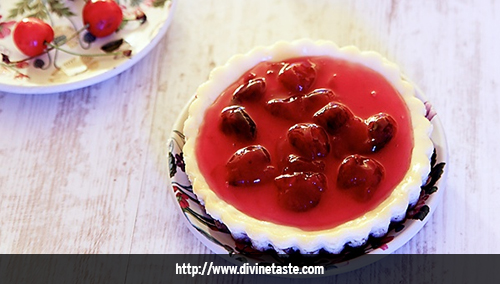 Cherries are a favorite of almost everyone especially kids. You can literally eat a whole bunch of them without breaking a sweat. Curd on the other side is great for digestion and to fulfil your dietary needs for calcium. Make this Baked Yogurt Tart with Fresh Cherry Sauce by Anushruti RK that is a great healthy substitute for the sugar and fat rich desserts that pass off as indulgences.
That was us trying to create a perfect meal with the help of creative recipes. Try out all of them or pick your favourites, and tell us how they turn out. We are waiting to hear from you about your experiences. Bon Appétit!