In recent news, we have found out that Larry Page has moved up from being the CEO of Google to CEO of Alphabet. But, that's not it. Sundar Pichai, from Chennai, was named the next CEO of Google after Page. The development created a lot of buzz in social media, with Sundar's photos from 1994 and one with his wife crowding our timelines. This made everyone as proud as we were when Vivek Murthy became the general surgeon. We at least have someone better representing us than Bobby Jindal on the international sphere *wink wink*.
But, the main news here isn't Sundar Pichai or Larry Page. It is the new company, Alphabet, which will be the parent company of Google, Googlex, Google ventures, Fiber, Calico and Nest. Is this what happens when you and your co-founder make too many companies? You need a bigger one to manage all of them? That is some real success. Today's Buzzing Blogosphere will focus upon this and see what the bloggers have to say about the same.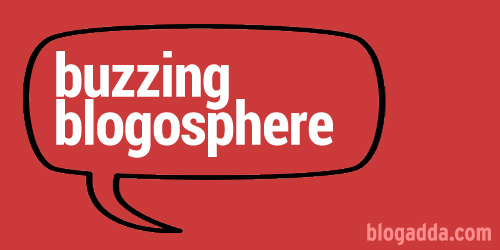 So why Alphabet? Akash explains in his post, "The name Alphabet was chosen for two reasons, Mr. Page said. It represents language, "the core of how we index with Google search", and because Alpha-bet means "investment return above benchmark, which we strive to do"
Who are the people who will be heading Google's new venture? Akash informs us about that further in his post, "Mr. Page will become chief executive of Alphabet, with senior vice president Sundar Pichai becoming CEO of Google.
Mr. Page's fellow Google co-founder Sergey Brin will become president of Alphabet, and Eric Schmidt, the current Google chairman, will be executive chairman of the holding company."
To get a better idea of what exactly is happening, Tech Geek Forever breaks it down for us, "Google would split into multiple smaller companies governed by a single large conglomerate: Alphabet. Google Search, Android, YouTube, and Maps would be grouped together in a single company: Google. The rest, including Chrome, Google X, Ventures, Capital, Life Sciences and many other Google divisions would spin off into their own smaller companies.
Each smaller company would have its own CEO, and its management structure would be akin to that of an independent company. And these smaller companies fit together as cogs of a larger entity, and this entity is named Alphabet, which is a conglomerate consisting of all these companies."
What are the advantages? "Well, the advantage is that even though they are a part of Alphabet, for all intents and purposes, each division would be treated as a separate company. The main revenue sources (Maps, YouTube, Android and Search) would be separate from moonshot projects, acquisitions, and other divisions, thus satiating investors.
Also, since each division gets its own management team, Google can actually innovate better and turn its projects into reality faster." says TGF.
This change has come after a lot of consideration. Especially because the co-founders were facing tough investors, Aditya says, "Subdivisions of Google like Google X, Fiber, Nest, Calico consume a huge amount of funds from the search giants pockets. Investors who only wanted to invest in search found it unnecessary to invest in self-driven cars and fiber. Larry and Sergey have always stood beside their projects even under high pressure from investors. After a lot of research Google has adopted the strategy in the lines of Warren Buffet's Berkshire Hathaway, which Larry Page considered a model company."
So what is Alphabet exactly expected to do? White Hat Indian says, "Alphabet's structure is designed to give each separate business more independence and freedom to grow. In a memo to investors, Page said he wants to make the company "cleaner and more accountable."
All this buzz around the CEO of Google, but do we know much about ex-CEO of Alphabet as well? It's Ruth Porat who is now the CFO of Alphabet. What was the main motive behind Alphabet? To solve the existing problem with investors. "The Alphabet move was done in part to appease investors. Shareholders had been growing increasingly anxious about Google's funding of 'moonshot' investments that may never pay off. Since 90% of Google's sales came from advertising, Page was criticized for not devoting more of his time to search. Now, Google will be a separately run company without its CEO worrying about those 'side projects'."
Therefore, it doesn't mean much to consumers, as they will not be focusing on making consumer products. It is an important transition if you're an investor with the company.
A person of Indian origin is the CEO of Google, and every Indian with an Internet connection seems to have heard of this news. Gnanvel Chandramohan telling us about this interesting pattern, which is something we ought to be proud of, "There are many other Indians heading businesses at relatively smaller companies abroad, specially in IT sector, but at least 12 large companies have got India-born chief executives.
These include Microsoft (Satya Nadella), PepsiCo (Indra Nooyi), ArcelorMittal (Lakshmi Mittal), Diageo (Ivan Menezes), Reckitt Benckiser (Rakesh Kapoor), MasterCard (Ajay Banga), DBS Group Holdings (Piyush Gupta), SanDisk (Sanjay Mehrotra), Global Foundries (Sanjay Jha), Cognizant (Francisco Dsouza) and Adobe (Shantanu Narayen)."
He also adds, "According to human resource experts, the significant rise of India-born executives at global companies can largely be attributed to the technical skills and the behavioral patterns which make them very much adaptable to any kind of situation they come across.
Experts believe that Indians' focus on good education and ability to work in difficult situations are aiding to this rising trend and more and more Indians could rise to top positions at global companies in near future."
But do we have a right to be share the limelight with Sundar Pichai just because we are Indians? Krishna Sandip Karnedy has questioned this notion of Indians taking credit for every success taken by Indians abroad.
He explains how few people like our former President stuck with the system and rose up in it, "There are few people like Dr. APJ Abdul Kalam who took the other road just like in the Robert Frost's poem, stayed here and worked here for good. Rather that happened only because of greatness of APJ… We need to accept that in reality, brain drain is happening in India on an exponential rate. There are several factors for mass migration like corruption, lack of infrastructure, misuse of reservations which adds to the fuel."
He states how we need to see the real picture and aspire for something more than this, "Indians as individuals can get inspired from him and can be proud of his success. But Indians as a herd need to be ashamed for the brain drain happening here from decades. Youth are the building blocks of any nation and you cannot build a nation with them migrating forever. The day we can really feel proud is when India is capable of providing an environment to the youth to showcase their talent there by create a Google or a Microsoft or an Amazon here locally."
Akshar Rawal has although pointed out a funnier co-incidence of Sundar's take over as CEO of Google, "Sathya has taken over Microsoft, Sundar to take over Google and if some Shiva from India take over another world class company it will be Sathya, Shiva and Sundar."
To conclude on a lighter note, we have Ashwin Kumar, telling us this, "Indian born Sundar Pichai promised that the search engine will soon answer the world's most burning question at present – "Why did Kattappa kill Baahubali?" "
Pichai apparently told Unreal Times,  "By effectively and cleverly using all the apps that Google has developed under my watch all these years, I'm sure we'll be able to nail this one very soon. Dei Rajamouli mavane, varen da!" (Dear Rajamouli, I'm coming for you!)"
He concluded the article with reaction from the Baahubali's director, "Baahubali Director SS Rajamouli, on the other hand, laughed Pichai's challenge off and said that he will not able to find it no matter how hard he tries. "I admire Pichai's determination and sense of urgency, but to even have a small idea of where the answer to the question might be, he has to look at the climax of Papanasam or Drishyam. I'm very confident that Google's engineers themselves won't waste time looking through Google Plus, more so, that it's going to close," Rajamouli winked."
These were the bits from the buzz created by Google and Alphabet. Tell us your thoughts down in the comments, we'd love to read them!