The festive season that started with Ramzaan was marred by news of terrorist attacks, hate crimes and police oppression. Airwaves are chock full of endless stories of killing and atrocities everywhere, leaving no place for a ray of hope to tell us that all is not lost. With custodians of different Gods in an infinite debate, protectors turning predators, racism keeping a constant eye on mankind, environmental damage and more, the world need not wait for a real apocalypse to happen, for destruction is already around the corner. This is the time to ensure that positivity also finds its way to people and gives us hope in these dark times.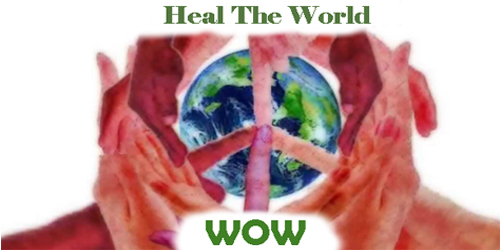 This weekend's WOW prompt is, "Heal the World"
The bleeding planet needs a Band Aid by its residents. Not just that, it needs consistent tender loving care by its residents. The minority of people who want to hurt the world cannot win over the majority of us who want to heal the world. This week, let loose the love your heart holds, and make this world a better place. Our world needs a good dose of pampering to usher in the positivity of the cosmos and wipe off every atom of hurtful forces. The need of the hour is not just prayers, but action from souls that speaks louder than the weapons and divisive forces.This weekend, share some stories that showed you the goodness in the world, or tell us what we should do to make the world a better place for us and our next generations. Heal the world with your blog posts.
Bloggers are requested to add the mandate line in their post and submit their entry through the submission form for their WOW entry to be considered valid. Remember, you have time only till Sunday midnight to submit your blog posts and have a chance to get the WOW badge!
Include this code:
'This post is a part of Write Over the Weekend, an initiative for Indian Bloggers by BlogAdda.'
Good news! There is now an easier way to submit your WOW entries, so just click on the submission link below for your WOW entry to be considered valid.

Every weekend, we give creative writing prompts for you to write blog posts. Hope you enjoy our creative writing inspiration for this week. 🙂