Two years back, India leaped into a wave of change, an upsurge that promised 'Achhe Din' to come. This week celebrated the two year anniversary of the 'Modi Leher', marking the completion of 731 days as the BJP led government almost reached the midpoint of its tenure of 1826 days of tenure. Two years ago, Narendra Modi came in as the self proclaimed saviour leader , with his big speeches and bigger promises, intent on serving the nation, and not ruling over it. His portfolio promised the very basic of needs- a corruption free India, Swachh Bharat and assured employment and inclusive development. Let's take a look at the blogosphere and seek out opinions on whether they think he has delivered or not.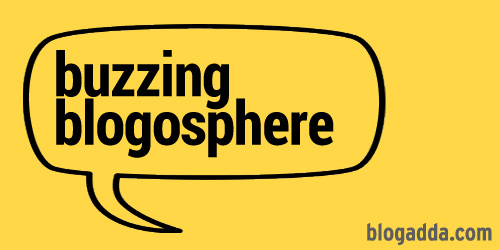 Post two years of his work, the undoubtedly 'hardworking' government under Modi's leadership has reached quite a few milestones to talk about. It was quite an unusual scene on social media platforms as we saw a huge number of people give out report cards – some being satisfied while other having expectations for many things that failed to take off. 
Modi has been mixing up some political fizz into the usual mundane way of driving the party. From launching environmental drives to urging the country to participate in nationwide yoga camps, the country definitely has seen a sea change in its political layout. Narendra Modi has taken up to connecting with his public by playing well between the oldest forms of communication with his 'Mann Ki Baat' on national radio to the newest trend- Twitter, carefully enjoying best of both worlds. Recently, his success was marked by an analysis carried by the blue themed giant -'Facebook', marking him a social star reaching out to maximum of the masses.Other than that he has become the top most popular leader on other fronts as well, creating a wave on the social platform as well, as expressed by Sakshi.
"Modi continues to be among the most liked world leaders on the social media platform, ranking second in popularity after US President Barack Obama and ahead of Turkish President Recep Tayyip Erdogan, who occupies the third position.PM Modi is implementing his vision of 'minimum government maximum governance' via Twitter.When looking at fan growth over the last year, the Prime Minister has gained the second most fans compared to other world leaders. He gained 5.49 million fans and President Obama gained 5.5 million."
When Modi took the oath to serve the country, one of the biggest highlights was his prompt invitation to all the SAARC leaders to his swearing ceremony. It instantly reflected his future plans of building close relations with the neighbouring countries as well as making India visible on the world map as an emerging power. For the last two years, a lot has been speculated about his frequent trips outside the country, some questioning his absence within India, while others being well informed of his healthy intentions behind the tours. Nevertheless, we have seen him leveraging healthy relations with China and US, both being equally important for our foreign policy to remain productive. Ashok Malik puts it across succinctly.
"The America equation is easier to read. Despite dissimilar backgrounds, Modi has established a bond with President Obama and the Indian leader has come to be perceived as a "problem solver". Various American interlocutors have used this description, especially after India's constructive approach at the Paris climate change talks in December 2015. Even though he came to office as an India agnostic, and gave up on the country in the final phase of the UPA government, Obama today sees India as a key element of his foreign policy legacy. In June, at the final Modi-Obama summit, this will provide scope for advance on defence, nuclear and technology-access issues."
While Modi is busy working 18 hours a day, it won't be wrong to consider him as synonymous to his party, BJP. With 'Team Modi' being a far more common term than the BJP government, many are apprehensive of him being greater than BJP. The last two years have largely been a tale of Modi driving the party, leading to BJP being dubbed the "One Man Party". Wandering through the past years, Nirendra Dev shines some light on the party's dark days, which changed due to their victory in 2014.
"But calendar year 2015 was an electoral nightmare – particularly for Modi and his handpicked BJP president Amit Shah.BJP was humbled in Delhi in February and Bihar in November. Worse both the defeats came at the hands of ardent Modi-baiters — AAP leader Arvind Kejriwal and Bihar chief minister Nitish Kumar.In parliamentary politics too, the legislative business was lukewarm. The handicap of numbers in Rajya Sabha often left it clueless vis-a-vis economic reforms the party promised.The crucial Goods and Services Tax (GST) Bill still stands stalled, the Land Bill now is almost derailed. Individually top ranking BJP leaders got embroiled into corruption scandals – Sushma Swaraj, Vasundhara Raje and even Modi's "eyes and ears" Arun Jaitley. Though none of the allegations stuck, the gory Lalit Modi episode on Sushma and Raje and a past irregularity in Delhi cricket board against Jaitley often left the BJP on defensive."
The election manifesto of Modi included incessant pledges to revise the defence policies and nurture the neglected military. However, the party's two year performance does not create a rosy picture when it comes to budget allocated to military and expectations remain unattended as of now. Ajai Shukla illuminates the situation further talking numbers;
"Given that, the real decline in defence allocations should have been expected. From about 1.8 per cent of gross domestic product (GDP) in the UPA's last two Budgets, defence allocations declined to 1.73 per cent in Modi's first two Budgets; and just 1.65 per cent of GDP this year. To dress this up, Finance Minister Arun Jaitley changed the basis of calculation this year, adding into the defence allocations the expenditure on the "pensions" and "defence ministry" heads, which had never previously been counted as a part of the defence budget. This is not to suggest subterfuge; pensions and ministry staff expenditures legitimately belong to the defence budget. But doing that diverted attention from this year's reduced allocations and made the defense budget look fatter."
The 'Modi Wave', through its euphoria has been reflecting the party's intentions to catapult India to the path of progress. On the other hand, it cannot be negated that a lot of energy has been dissipated on creating an image and making the country 'Congress Free' rather than focusing on the changes required in the system. DJS Chahal deviates from appreciation mode, pointing out some areas where the party's attempts have been feeble.
"The Modi government has been under the clout of the RSS and its ideological zealots. A few examples to highlight the above stated fact are: the incident of killing of Akhlaq in Dadri by BJP activists for alleged eating beef, banning of beef in Maharashtra despite protests by minority communities, Haryana Chief Minister ML Khattar advocating that girls should not wear jeans, "Love Jihad" and "Ghar Wapsi" are being viewed as excuses to prevent Hindus and Muslims from inter-mingling, Aamir Khan and Shah Rukh Khan have been hounded for statements on intolerance. There is enough evidence to suggest that the government has not been serious in dealing with economic offenders and corruption that cost India billions of dollars in lost revenue. The examples to highlight this fact are: Wilful defaulters like Vijay Mallya have been allowed to abscond overnight, similarly there appears to be no urgency to extradite the likes of Lalit Modi, or even pursue the cases against Robert Vadra, son-in-law of Congress chief Sonia Gandhi, who's been fighting serious charges of graft."
One of the biggest breakthroughs the country has made under BJP is leaving an imprint on the world economic map as a 'Global Player'. India has been bracketed among the fastest growing economies in the world and has been the largest recipient of FDI in the developing world under Modi. While many had been making attempts to ridicule the frequent tours outside the country, it certainly has influenced India's , as penned down by Harsh V.Pant.
"On the economic front, India is the only economy standing among the much-touted BRICS, with estimates suggesting that the country has overtaken China as the world's fastest growing economy. At a time when major global economies are shrinking against the backdrop of a strong U.S. dollar and falling commodity prices, India remains one of the few bright spots. Its economic growth is expected to reach 7.6 per cent this year, higher than the 7.2 per cent of 2014, when Modi took over. India also replaced China as the top destination for foreign investment (FDI) last year, largely on account of the push from the Modi government to increase manufacturing in the country. Yet, there has been disappointment in some quarters that the prime minister has not introduced any big-bang reforms as he seemed to promise during his election campaign."
Narendra Modi has been constantly judged in comparison to his predecessor Manmohan Singh, much to the benefit of his report card as he wins by a mile when it comes to visibility, strength and being vocal. Santosh Chaubey formulated a perfect comparative study between the political strategies of UPA and NDA.
"Like Modi has directed his ministers and party members to take their achievements to people, Manmohan Singh, Sonia Gandhi and Rahul Gandhi, too, had tried. The difference is – Modi is on the job right from the first year of his government while Manmohan Singh's government tried it as a desperate campaign measure in the face of a sky-high anti-incumbency after nine years in the office. Obviously, those statistical tales didn't help Manmohan Singh and Congress then and the party was reduced to its lowest tally of 44 in the Lok Sabha. Narendra Modi must be having that in mind.The biggest currency that Narendra Modi has, after two years in government, is – he still has no competition at his level. He is still the most popular politician, one of the most popular prime ministers and the gap between him and others who could pose as his rival to the prime minister's office in 2019 is comfortably wide. In fact, he is sitting at the top pretty comfortably."
Apart from spearheading some influential initiatives like Beti Bachao Beti Padhao and Start Up India to controlling inflation, the party has succeeded in making some concrete strides, despite the obstructions laid in by political tactics of the opposition. Rajiv Theodore further compliments the party saying,
"In the all-important infrastructure sector the government road construction has risen from 8.5 km a day to 11.9 km a day in 2014-2015 and to 16.5 km in 2015-2016. Similarly, the construction of national highways went up from 3,500 km in 2013-2014 to 10,000 km in 2015-2016. Rural infrastructure has also witnessed the laying of 35,000 km of rural roads in 2014-2015, which is 11,000 km more than previous year. Allocation to MGNREGA (Mahatma Gandhi National Rural Employment Guarantee Act) has been increased substantially to 380 billion rupees and the guidelines were modified to ensure that the money was utilized to build durable assets in rural areas."
With a lot being said, credited and questioned about NaMo's BJP, the party's performance has been quite visible and worth appreciating, taking India's progress into account. The party has considerably changed the political map of India, swiping off Congress from quite a large part of the country. With BJP entering into the northeast through its recent victory in Assam, India can be actually be seen bathing in saffron. It would be quite a cherry on the top to know what our Prime Minister, Mr. Modi has to say on party's anniversary. Here is a snippet from his candid interview with The Wall Street Journal compiled by Rajesh Roy.
"I have an enormous task ahead for myself and a dream for my country. Currently, the relationship between the federal government and the states essentially works as a cooperative federalism. What I am trying to do is to create a concept of competitive cooperative federalism so that there is some competition among the state governments in so far as their economic growth is concerned."
What are your thoughts on the 2 eventful years of the BJP regime? Have things changed for the better or for worse? Tell us in the comments section below, and do let us know what you expect from this government in the next 3 years too!