The next best thing to eating food is talking about it! Food is a constant burning desire for the whole world. With different cuisines merging with each other across the globe, people have increased their expectations from food. For the ones juggling with responsibilities with some heavy duty multitasking, recipes with the least preparation time are the winners of the menu. All of us have a sweet tooth that drives us crazy and makes us forget our 'yesterday's' diet plan.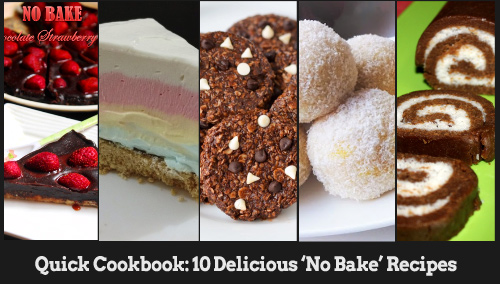 Wouldn't it be great if we could make delicacies within minutes without much of work? Well, for those of you who wait for their mommy, favourite aunt or friend to bake stuff for you, we have come up with options to make your own sugary treats. This week BlogAdda gets some appetizing recipes for your personal dessert menu. They are super easy, no bake and would definitely prove to be last minute saviours for your guests, and your sweet cravings.
1. Perfect Birthdays With Biscuit Cake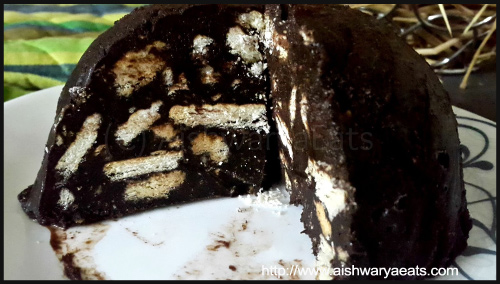 If you don't belong to the endangered species of chocolate haters, you have probably the best dense fudgy dessert waiting here for you. Soaked and dipped in biscuits, this Fudge and Biscuit cake is the ultimate moksha for all you chocolate seekers out there. What is even more mouth watering? Add all the dry fruits you want and have this beauty ready in less than fifteen minutes.
2. Fall in love with Strawberry Tart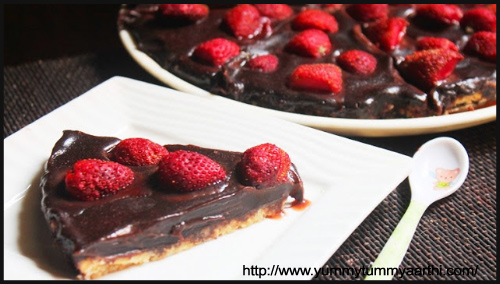 Perfect for the adorers of Cupid, this dessert is the best patch-up option. And if you are already soaked in love, add in a little bit of fruitiness to your dinner date with this Chocolate Strawberry Tart. No baking means more time for love, right?
3. Get Crafty with Pastel Cheesecake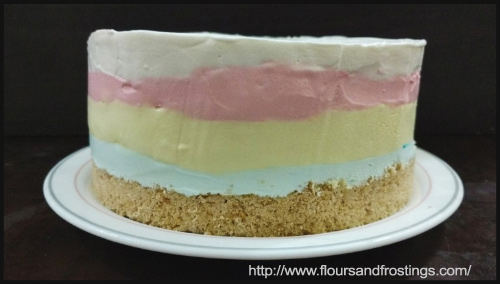 Add in some colour to your mundane routine of pet pooja. The colourful pastel cake is as heavenly as it looks and we have already added it to our personal birthday to-do list. If you have tiny tots around you, this is one dish that would make you their favorite one. With no oven required, almost negligible preparation and spotless kitchen counter – this one is the best start for cheesecake lovers.
4. One more Mawa Muffin Please!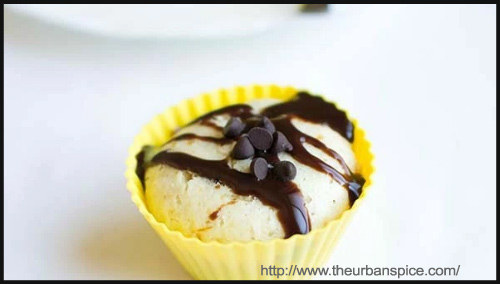 Muffins make us all go crazy and go for one more. With these ones, you need not count your calories. Give sugar a miss with this eggless sweetened Mawa muffin that is a recipe for all. Easy to pack in the lunchbox, you can add fruity syrups and make it your kid's delight.  
5. When Pizza found Chocolate!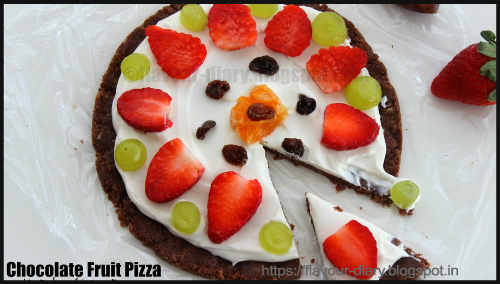 Pizza meets chocolate in this heavenly recipe that has the toppings and base of our dreams. With fruits and chocolate overflowing, this no bake pizza takes you back to your fantasy land. What's more? It's super healthy and gluten free! You can play around with the toppings to suit your taste buds. Who says you can't have pizza for dessert?
6. Brownies for Health Freaks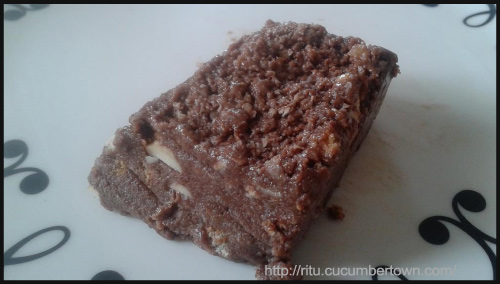 If you are looking for ways to sneak in some healthy goodies into your calorie filled desserts, this one is a catch for sure. Chocolate dipped biscuit brownies have the nutrient value of wheat germ and the taste of yummy cocoa! You don't even need to turn on the stove for these, and they will satisfy your sweet wishes all week long!
7. Snack for your Bag: Granola Bars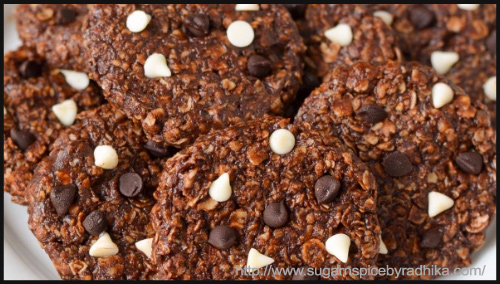 One of the easiest recipes, Granola Bars are your go to snack in times of need. Rich with nutrients and a powerhouse of energy, these can be made in huge batches and shared by the whole family. With this perfect recipe, there is just no need to go hunting for your favourite bars in the market anymore.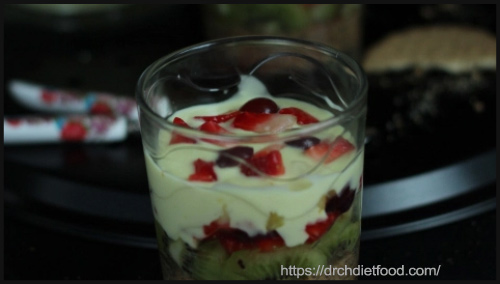 Name your favorite fruits and layer them up with delicious biscuit crumbs- the dessert of your dreams is right there in your hands. Super healthy and easy to make, this no bake parfait is one colourful addition to your must-make (not bake) list for the coming weekend. Well, if that is too long a wait for you, start this tomorrow morning for a perfect blissful breakfast.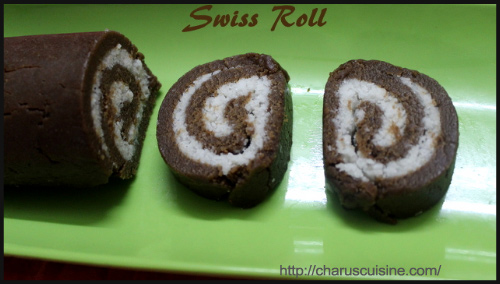 Swiss rolls are a perfect menu item for a cool get together or party at home. They are a dish that clicks with all ages for sure, because of their ease in making and eating. This one recipe gives you a sure success in not more than ten minutes with your refrigerator doing the rest of your work. Break through the conventional recipe with this new coconut flavored delicacy that would prove to be an instant hit.
10. Snow Balls for Every Season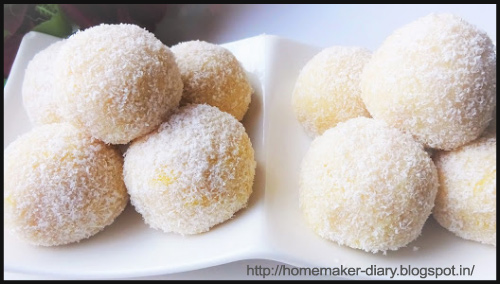 These are as scrumptious as they sound. Woven in the sweet taste of pineapple and wrapped in a warm coconut cocoon and white chocolate, Pina Colada Snow Balls deserve a try at home. Very sumptuous and filling, these look like they need some hard work but trust us, they would be ready before you even know.
Aren't these desserts too luscious to believe they are this easy to make? Well, do it yourself and pamper your taste buds with this amazing collection. This vacation season, stay as far away from the oven as possible and try these toothsome recipes and make each day a sweet healthy surprise for your family.