The mercury is soaring high and there is no alternative to looking perfect at work even after scrambling in the heat to reach there. Corporate work wear can be a real struggle when the weather is simply refuses to cooperate. While many offices have become more relaxed in terms of dress code, a formal outfit is still recommended when you're going for an important meeting. Be it formal ensembles or smart casuals, there is no doubt that you should flaunt your style quotient at the place where you spend most of your waking hours. Summer gives you a myriad of outfit options to experiment with, to keep you cool and stylish.
After reading this blog post, you might want to keep the usual trouser and shirt combo away and sift out looks that are more classy and comfortable.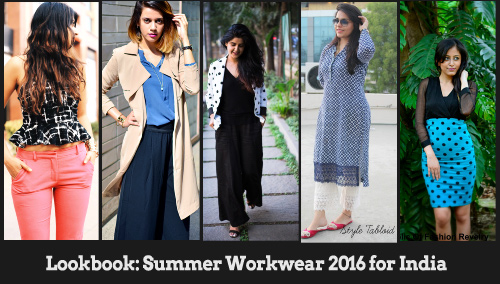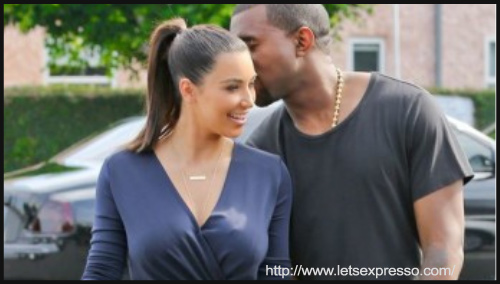 Pencil Skirts are usually the first pick when it comes to formal attires. They fall well on your body and flatter your perfect body shape. Tuck in a shirt or add a blazer and you'll look like you mean business. Tanya Virmani gives a complete guide to all the things to keep in mind when stepping into a pencil skirt.
2. Go Pastel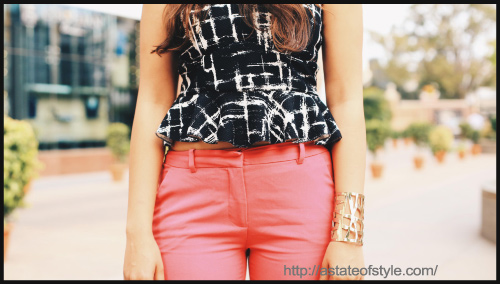 Spring and summers are the perfect excuse to trot out your soft, pastel shades in office. Light colours and flowy silhouettes work best at the workplace. Invest in pleated skirts and high waisted pants in pastel colors to stay on top of the fashion game. Deepali Kini dons a perfect bright pastel pair of trousers that are a must have for this summer.
3. Trench It Up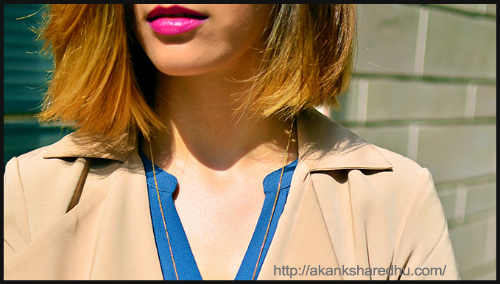 You might have thought they are meant for the low degrees only, but this summer, a variety of slinky and lightweight trenches have made their way into fashionable closets. Akanksha Redhu illustrates a simple yet elegant way to pick up your usual trousers and team them with a cotton trench. While short blazers are pretty commonplace in offices, , trenches are the new buzz that will make you look formal as well as keep you comfortable.
Polkas and prints are back this summer. Smart casuals will keep you fresh during office hours without weighing you down. There is much more to retro polka dots than you thought, as they lend themselves well to any formal or casual outfit if you know how to style them right. Style Inked illustrates the right way to blend in a summer blazer into your office outfit.
5. Trendy And Traditional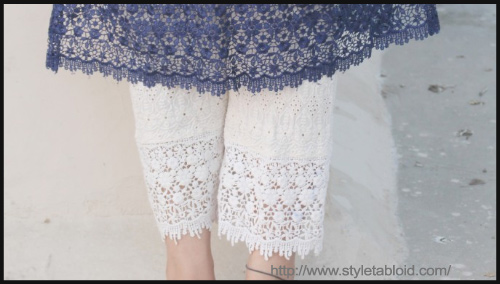 This ethnic yet contemporary look by Ragini Verma is best suited for the modern working woman. Kurtis are becoming an all rounder outfit and can look great with a multitude of options in bottoms. You can pair them with palazzos, salwars, pencil trousers or leggings, creating multiple looks from a single piece of clothing.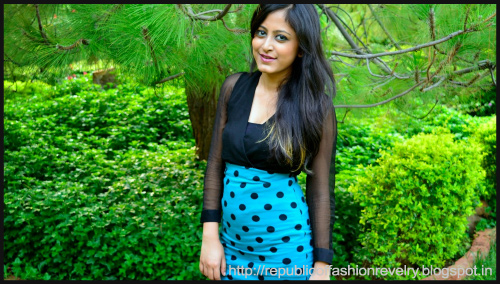 Prints are completely in vogue this summer, which was evident at Lakme Fashion Week 2016. Calf length skirts, with their comfortable hemline and feminine silhouette make perfect office staples. Combine the two trendy styles – prints and calf length skirts, as Kritika Chatterjee shows in her blog post.
7. Flare With Flair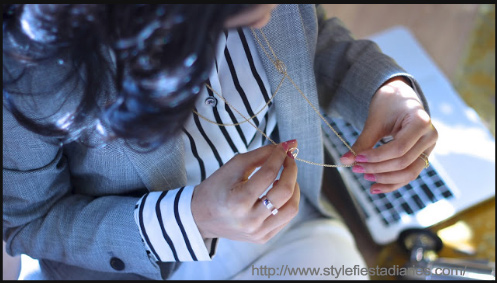 Perfect for your smart casuals' wardrobe, pick up light hued flared trousers. If you have a waist to flaunt, these can work wonders for your look at work. Flared trousers are making a fashionable comeback, so we suggest you add it to your collection. High waisted trousers look exquisite when paired with printed or striped shirts tucked in, as styled up by Masoom Minawala.
8. Footwear Fundas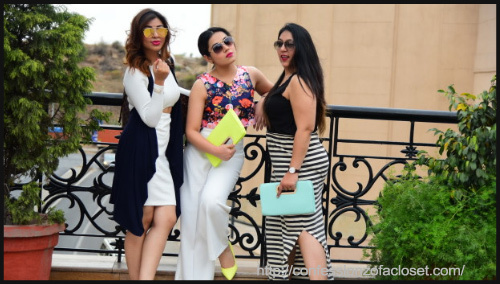 Stilettos might not be a good option to wear at work unless you want to go clickety clack on the office floor. This summer, go for pointed leather loafers or pick up a sleek pair of kitten heels. If your workplace allows you to play with colors, you might love to experiment with this bright yellow pair worn by Shaily Khera. Every office could do with a pop of colour, right?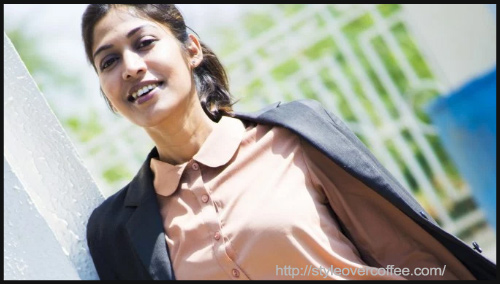 There are times when irrespective of the weather, you are supposed to be dressed in formal attire,viz. for conferences and meetings with clients. Get yourself a business suit in linen to stay cool and add in a bright shirt underneath to give you a confidence boost. Get inspired by this outfit styled by Sarmistha Goswami that looks chic and just right in the boardroom.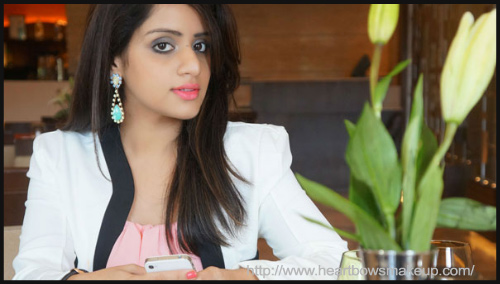 Accessories can enhance the look of any outfit, however simple. At work one has to be very careful in choosing the right accessories to avoid looking overdone. Subtle bracelets and earrings complete the look. Here's a stealworthy idea of what a formal attire can be accessorized with.
With all these mesmerizing and cool outfits, we hope summers will remain colourful and comfortable at work as well. If there is any hidden fashionista in you struggling to show up his/her uber cool summer outfit at work, do let our readers know in the comments section below. Till then, pick up some of the ideas above and walk hand-in-hand with summer trends.