Babies are a bundle of joy and nobody is resistant to their charms, so much so that we all feel protective about them. Through the Pampers #SoftestForBabySkin activity, we asked you to blog about 5 things that can be done to keep a baby's skin safe. You delivered, and now it's time to announce the winners of #SoftestForBabySkin.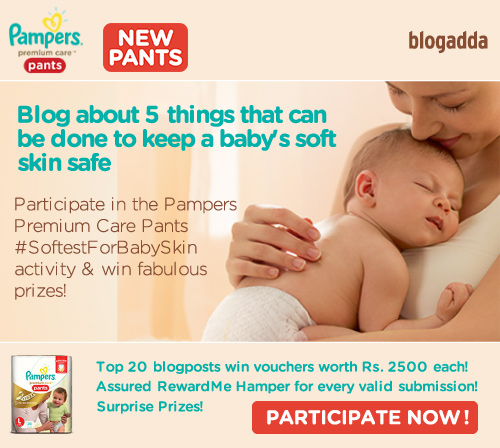 These 20 bloggers will get vouchers worth Rs. 2500 each.
Anjali Sengar
Yogita Joshi
Puspanjalee Das Dutta
Ila Varma
Congratulations to all bloggers and we hope to see you with bigger and better blogging adventures in 2016. Wish you all a very Happy New Year. Keep blogging!