How many times do you think of quitting the conventional way of life and following your dreams? It is only when we accept our dreams that we start to follow them. Taking that first step towards something we desire is always the hardest. It takes a lot of faith, motivation and of course, inspiration! Inspiration is drawn from different sources, but what is done with it is what counts the most. This week's WOW is all about that! Take these creative writing prompts to explore your thought process even better.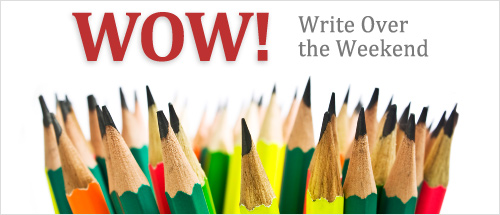 This week's WOW prompt is – 'I was inspired to follow my dreams'
It could be a real life story or fiction, we leave the structure up to you. In fact we leave it ALL to you! Present a wonderful blog post and have your weekend made, along with ours! Use this prompt and let your creativity flow through you!
Get, set, blog!
Remember, you have time only till Sunday midnight to submit your blog posts and have a chance to get the WOW badge!
Include this code:
This post is a part of Write Over the Weekend, an initiative for Indian Bloggers by BlogAdda.
Good news! There is now an easier way to submit your WOW entries, so just click on the submission link below for your WOW entry to be considered valid.

Every weekend, we give creative writing prompts for you to write blog posts on! Hope you enjoy our creative writing inspiration for this week. 🙂
All those who are featured in WOW can now flaunt the WOW badge on your blog. Download your badge now!
Book your tickets for #WIN15 now and attend the biggest blogging event on 20th September in Mumbai. Refer your friends and get awesome discounts for all!