Love can happen at first sight, but first impressions happen at first Sniff! BlogAdda announced the 'My Nose Knows' activity and you went #SniffSniff to write your very own odour story! Now that we know what impact odour has on you, it is time for winner announcement #SniffSniff 'My Nose Knows' activity.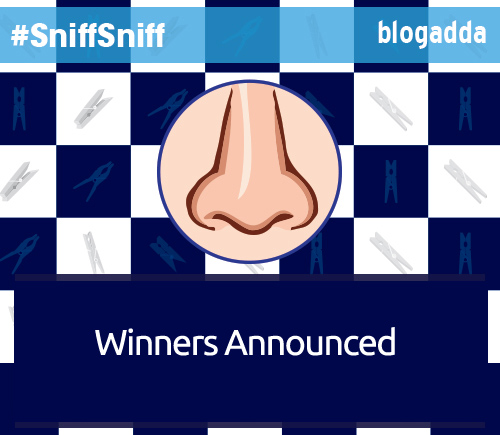 The 30 best blog posts have been sniffed out and here are the names! These sharp nosed bloggers win vouchers worth Rs. 1000 each.
Rachit Sharma
Amar Naik
Thangaprakash Sengodan
Tejas Shah
Congratulations to all the winners and their deserving noses. We hope you enjoy the vouchers that we'll send you shortly!
Nose-y business done, we have something for your feet too. Participate in the
#MaxFreshMove contest
, shoot a video of you dancing on the Taazgi Ka Dhamaka track and you can take home vouchers worth thousands of rupees. Dance and win? It doesn't get better than this so get grooving NOW!