The world has no dearth of people who can be called miracles. Recognizing achievers and honouring them is just as important as making a difference to the lives of others. The participants of the #WillOfSteel did their bit in getting recognition for achievers through their blog posts and brought them to the notice of thousands of people. Thank you for that.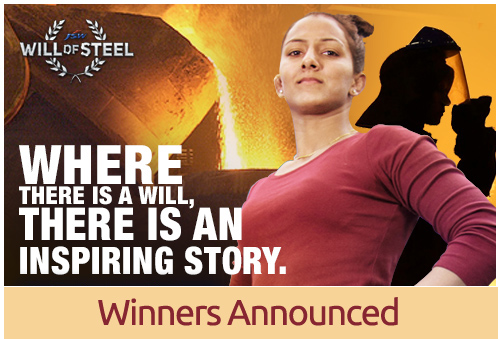 As we had said, one good turn deserves another. So it is time for the winner announcement JSW #WillOfSteel activity. Here are the bloggers who have won vouchers worth Rs. 1000 each.
Amar Naik
Anupam Joseph
Archana Kapoor
Congratulations to the winners of JSW #WillOfSteel activity. The vouchers will be on their way soon. Thank you to all the participants who made this activity a great success!
There is more at BlogAdda before you exit from here. Participate in the #MaxFreshMove contest, shoot a video of you dancing on the Taazgi Ka Dhamaka track and you can take home vouchers worth thousands of rupees. Dance and win? It doesn't get better than this so get grooving NOW!