It is said that there are no permanent friends or enemies in the world. Would you like to share your thoughts on this?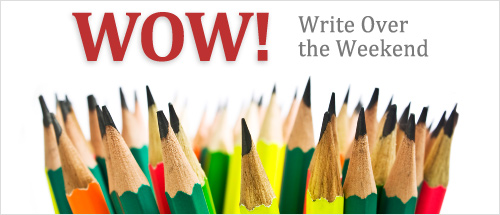 This week's WOW prompt is 'A Foe Turned Friend'.
It's funny how the world works. Your best friend today may turn into an enemy or stranger tomorrow. Someone you dislike at first sight might turn out to be your closest ally. All of us must have experienced this at some point in our lives.
Write down your memories, stories, wishes and anything else you can think of about the theme 'A Foe Turned Friend' and submit your WOW entry.
Remember, you have time only till Sunday midnight to submit your blog posts and have a chance to get the WOW badge!
Include this code:
This post is a part of Write Over the Weekend, an initiative for Indian Bloggers by BlogAdda.
Good news! There is now an easier way to submit your WOW entries, so just click on the submission link below for your WOW entry to be considered valid.

Every weekend, we give creative blog writing prompts for you to write on! Hope you enjoy our creative writing inspiration for this week. 🙂
All those who are featured in WOW can now flaunt the WOW badge on your blog. Download your badge now!
Have you participated in the #UseYourAnd activity yet? Tell us your story of triumph against one dimensional labels by blogging for #UseYourAnd.
You can now win a Bolt from Tata Motors! Participate in the Get. Set. Bolt. activity and get a chance to win a brand new Bolt!