A lot has changed after our first interview with Gaurav Mishra when he had just started with 2020 Social. It has been an year and lot of things has changed. Even the way we have started taking interviews has changed a bit. 🙂 Check out Gaurav Mishra's interview a year back and what he has to say now. We have this Video interview with Gaurav Mishra where he talks about what 2020 social is and how they are helping companies build communities.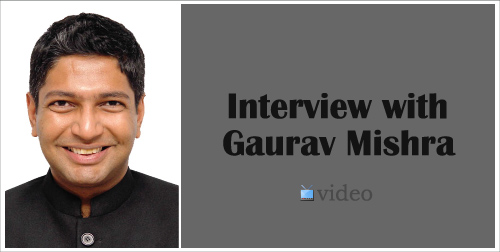 ………………………..



Gaurav, thank you for the wonderful interview 🙂 . It was a pleasure to see the video interview. We wish you all the best and thanks a lot for the kind words.
Readers, do check out our exciting contests and more at the most happening Adda for the Indian Bloggers.