Continuing our endeavour to provide the best from TED India conference, we have compiled the list of the TED Fellows on Twitter who are attending the conference and the speakers. Do have a look and then follow them. Also check out our TED India Dashboard which has all the live pictures, tweets and much more from TED.
TED Fellows from India

@prayas2
Prayas is an artist and writer living in Bangalore, India. ……………………………………………………………

@reshanand
Reshma Anand is the founder of Earthy Goods.   ……………………………………………………………………………………..

@tanya25m
A pastry chef by profession, Kishi Arora, spends her day dreaming up ways to tickle, surprise and indulge the taste buds of discerning foodies in Delhi...

@zubaidabai
Zubaida is the Founder of AYZH, a social enterprise providing livelihood enhancing technologies to rural women. 

@Sanjukta
'A corporate lawyer with a multiple personality syndrome but not disorder yet' is how Sanjukta describes herself.

@embracewarmer
Jane Chen is the Co-founder of Embrace, a social enterprise designing and deploying a low-cost infant warmer

@satyabratadam
As a child, I had three wishes: to be a submariner, to be a published author and to be a mountaineer.

@gkjohn
Gautham John is the brains behind Pratham Books a non-profit trust that publishes high quality books for children at affordable prices & in multiple Indian languages.


@Rameshcentroid
Ramesh is the CEO of Centroid, an Industrial Design Studio based in Chennai, South India is specializing in the areas of Automotive & Product Design.

@Rajamanohar
Raja is the founder of a Mobile value added services company that innovates speech based applications/services in Indian vernacular languages

@Dina
Read this wonderful interview of Dina to know all about her. …………………………………………………………………………………….

@poojawarier
Pooja's UnLtd works with start-up social entrepreneurs to help them grow as leaders and create high-impact, sustainable organisations.

@nikhilv
Nikhil is a doctor of journalism, sailor of art and sommelier of music, masquerading as a captain of commerce.

@derherr
Gaurav is the VP of Muckwork, bass guitarist for The Raghu Dixit Project and co-founder of RadioVeRVe


@AmitVarma
Amit Varma is one of the top bloggers and author. He is popularly known for his India Uncut Blog.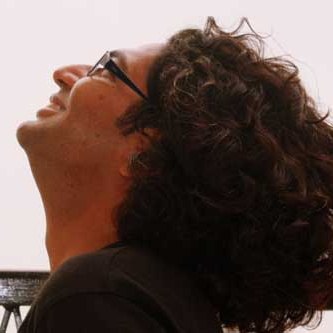 @gauravonomics
Gaurav is the CEO of Social Business Strategy company 20:20 Social & co-founder of election monitoring platform Vote Report India. Do read his interview

TED Speakers on Twitter


@Hansro
Hans is the Professor global health and Director of Gapminder Foundation.


@kramdas
Kavita is President and CEO, Global Fund for Women, Mother, Human Rights Advocate


@pranavmistry
Kunal is  a Research Assistant and PhD candidate at the MIT Media Lab. Before joining MIT he worked as a UX Researcher with Microsoft.


@ryanlobo
Ryan is documentary film maker and photographer. I have made films for National Geographic, Discovery channel and other networks.

@Shashitharoor
Author, humanitarian, peacekeeper, columnist, former UN Under-Secretary General, now Minister of State for External Affairs, Govt of India

@Zappos
A web site that offers the absolute best selection in shoes in terms of brands, styles, colors, sizes, and widths.
More  Awesome TED Speakers:
Srivatsa Krishna, Sunitha Krishnan, Ryan Lobo, R.A. Mashelkar, Shaffi Mather, Anupam Mishra, Pranav Mistry, Sendhil Mullainathan, Devdutt Pattanaik, Kavita Ramdas, Horst Rechelbacher, Mallika Sarabhai, Kiran Sethi, Ananda Shankar Jayant, Sidi Goma, Anil Srinivasan and Sikkil Gurucharan, Matthew Spacie, Ravilla Thulasiraj, Sadhguru Jaggi Vasudev, Shamsul Wares, Romulus Whitaker
Catch all the LIVE action from TED India with latest photos, blogs, tweets and videos