Dina Mehta is among India's best-known bloggers and social media observers. She is a friend and Advisor to Global Voices Online, a Sub-Board Member of the Information Program at Open Society Institute and is the Co-founder and Managing Director of Mosoci India. She is at the forefront of technology trend research in India and works with a global portfolio of companies including learning journeys and immersions for innovation teams. As her blog title aptly suggests, let's have Conversations with Dina.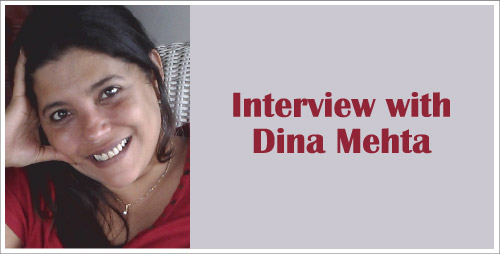 Q: When and why did you start blogging? Was it out of curiosity or something else?
A: In March 2003. I was very curious about what all the fuss was about – see my posts on day one of blogging. By the second day, and within a month, I got over the shock and awe and found myself getting quite prolific and going with the flow. Within a month, I had two posts up on Why I Blog – each one using a favourite quotation or metaphor:
Why do I blog 1:  Because it's like playing jazz!
Why do I blog 2: "The blank page gives us the right to dream." — Gaston Bachelard
I had met some really interesting people since I got online in 2002, who I interacted in early communities such as Howard Rheingold's Brainstorms and later, on Ryze (I haven't looked at or updated my Ryze page for years!). Many of them encouraged me to share my thoughts on a blog. Stuart Henshall who is now my business partner too, was one of them. Being a complete tech newbie, and living on two different ends of the world, I relied upon him and Yahoo! Messenger heavily to set me up on Radio Userland, one of the earliest blogging platforms! Stuart and many others like Terry Frazier really worked hard at my templates. As I started blogging, I got curiouser and curiouser, and began to enjoy the many conversations I was having across the world.
Q: What topics do you generally blog about?
A: You know, when I started blogging, it was more about sharing my life and work and thoughts and feelings from India, with a wide variety of people all over the world. There was no plan, no big scheme then, except to enjoy the conversations and connections blogging paved the path toward. So perhaps a mix of things – thoughts on qualitative research, on bricolage, on youth in India, on knowledge flows, on meta-blogging and meta-social networking stuff. The interesting thing then was that there was a lot of conversational blogging happening – perhaps because of a smaller blogosphere, although it was very global. So we riffed off each other's thoughts and posts, and played jazz with them.
Over the years, I've blogged about many issues – ethnography and qualitative research, the emergence of 'social media' and it's connection with the way people work, live and play, conversational and collaborative social technologies, creativity and innovation, experiences of and insights into Indian youth and broader culture, emerging mobile and computing technologies and their intersection with people, and lots more. I've also, through my blogging and blog communities, been able to contribute to developing new ways to deal with disaster relief online.  More recently, my interest has been in issues of freedom and transparency, and in understanding and researching the role, process and design of info-activism for civil society.



Q: Do you ever get stuck when writing an entry?  What do you do then?
A: Most often, my blogposts emerge spontaneously – something I observe and express; a conversation I'm having around an issue that I'd like to bring to the blog; perhaps a with comments; or an a-ha moment that I cannot hold within me but feel like sharing.  So it's a spontaneous entry really most of the time. Unlike many others, I don't often have posts in my drafts folder, nor do I plan my blogging day or week. Maybe I should – then I would not neglect my blog as much 🙂
Almost all of my blogging has been experential and conversational, and I often like to call myself a "netnographer". Sometimes my experiences just trigger off thoughts and I use my blog as an outlet to share thoughts, sometimes feelings, test ideas, and even rant.  At other times, I voice my point of view on a subject and try to add value by linking to relevant posts or articles.  And some posts are more 'constructed' – i read something and pull together pieces that somehow come together in my mind. In terms of process, I often move from: reading —> commenting —> starting a blog post —> linking to other related posts and articles —> reflecting.
Of late, my blogging has been really lean, as most of the conversations have moved to Twitter or Facebook. I do feel guilty neglecting my blog!
Q: Do you earn revenue through your blog? How does one go about it?
A: Not directly through adsense etc. But it's led to huge amounts of work and projects for me, and I continue to see my blog as my front porch.  I did a series of posts in 2003, in 2004, and in  2007 on how blogs can pay!
Q: How important is it for the blogger to interact with their readers? Do you respond to all the comments that you receive?
A: It's critical unless the comments are spam! Often the real value in a post lies in the comments stream.

Q: How, in general, would you rate the quality of Indian blogs? Share your favourite five blogs.
A: Its difficult to single out five favourite blogs really. And for me, the beauty and magic in blogging and blogs is that they are not bound by physical territory – my newsreader and blogroll has a whole mix of blogs from all over the world.  I do know that there's a whole lot more people blogging from India – hpwever, it's not very often that I find myself adding a blog to my newsreader anymore as most of my blog sifting and filtering is done by my Twitter community of friends for me 🙂
Q: What do you find to be the most gratifying aspect of blogging?
A:   Blogging has changed my world, my life. For me, blogging is not the mere act of writing – it also involves a lot of reading and conversations with your blog communities. It's helped me to stay ahead of the latest thoughts, development and people in my areas of interest – social media, ethnography, youth, and now transparency issues. Through conversations, it has resulted in shared experiencing and understanding with other practitioners all over the world. I've tested and teased out ideas through my blog, and thought up new solutions and experiments. It's also become my public profile, a better resume than any other form and has helped me bag some cool projects and clients. And it's presented me with many opportunities to meet others working in my areas of interest and experts in my field, face-to-face.
One specific effort I feel very privileged to have been a part of is the almost-magical global collaboration that we affected when the Tsunamis hit South East Asia in December 2004, with the TsunamiHelp blog and wiki, and subsequently with the virtual call centre we set up organically during Hurricane Katrina.

Q: Twenty years specializing in Qualitative research and Ethnography. Wow! Couple this with a  Master's Degree in Sociology and a background in anthropology & psychology – you are an authoritative on this subject. How much has changed when you started compared to things that are now and what do you think the future holds?
A: I've been a qualitative researcher and ethnographer for the last 20+ years. Because my work is grounded in people, it gives me insight into India's trajectory and perspectives and the ability to really connect with my clients and participants in my studies in deeper ways that may affect real change.
Most of my work today has moved away from FMCG and focus group research into Ethnographic approaches to identifying value propositions and prototyping products and services. I like to think of myself as someone that helps build, promote and use collaborative social tools/services/spaces that connect local people to global information channels and connect global people to local concerns. I can be the bridge between people, ideas, and information as I understand both technology and the populations well.
One really nice change I have observed over the years is that a lot more ethnographers and qualitative researchers are writing blogs!!

Q: You like to call yourself a 'Netnographer'. What changes according to you are happening, in the way people converse and use Social Media?
A: I do feel there are some new and interesting changes in the use of social media since I started blogging in 2003. Most of the conversations happened within our blogs then. We used trackbacks as notification systems, and comments and links, to add value. Today the conversations are moving to places like Twitter and Facebook. And many of these are cross-platform and are visible to all your different sets of friends and followers. For eg. if I update my blog or bookmark a link on Delicious or post a picture to Flickr, it's almost immediately visible to my Twitter and Facebook friends.  For me, and many others today, the blog is becoming more of a lifestream of our footprints on the web.
Q:  We believe your views on this question might be the most appropriate one. 'What do you think is the impact of the new media on youth? '
A: Youth don't see it as 'new' media!!! I started an article I had written for Tehelka, with this comment: It is myopic for us to view online relationships as the 'other' woman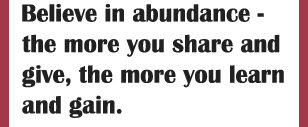 or man in our lives. Youth clearly does not. For them, these are an extension of their real world — they don't differentiate between their online lives and their offline ones.
For youngsters, it's just another place to hang-out at. Many really want to restrict this world to their friends. However often they're having to cope with a reality where privacy is an issue.
Q:  Companies and political parties have started realizing the potential of the Social Media Segment. What kind of approach do you see from them in the coming years?
A: I do do do hope they don't use Social Media merely for 'push advertising' as the BJP did, and many companies are doing. It really takes the 'social' out of the medium!  I'd love to see them first learn to listen better, then indulge in some personal engagement rather than just employ a 'social media expert'. I wish they would be willing to experiment with the medium and learn by doing – for instance, going to spaces where their 'target audiences' are and engaging in conversations rather than merely pushing out their message upon them.
Q: Which tools/plugins do you use to efficiently manage your blog? Any widgets or tips you would like to share with our readers.
A:

Hmmmm. I'm not very good with this and rely entirely on Stuart to manage my blog widgets, plugins etc. What I like to do is integrate different streams of my life into my blogspace – so I have my Facebook, Flickr, delicious, twitter updates all flowing into that space. Conversations with Dina moved to WordPress in 2007, with what I feel are some cool hacks – one that I love a lot is that the search function will not just search the new blog archives, but also my old Radio blog archives.
Q: What promotional techniques work best for you and why?
A: It's funny – I've never really thought of this! I've often felt I've been lucky in many ways – I was embraced by the global community of bloggers when few were blogging from India about issues apart from tech. In the early days, we did a huge lot of really good quality content, commenting and linking to others who were sharing their ideas, and that worked. I've also been privileged in being able to contribute to several communities on the internet, such as Worldchanging, Tsunami Help, KatrinaHelp, Asia Quake Help, SkypeJournal, Global Voices Online.
Q: What is your advice to someone who wants to start a blog?
A: Be passionate. Be open to learning. Be focussed. Believe in abundance – the more you share and give, the more you learn and gain. Celebrate moments.  Have conversations with other bloggers – not just at your space, but at theirs.   Be smart about using keywords you want to associate with you/your work. Reach out to others in a similar field and build a blogging community around your thoughts. Take your blog to where people are – newsreaders, Facebook, Twitter, Delicious – it's very easy to do today with technologies that allow posting cross-platform.
Consider yourself as a bridge that connects people to your thoughts, your world, your community. Understand better the paradox of the wisdom of crowds and let it inform how you wish to blog.
Connect with Dina: Blog, BlogAdda, Facebook, Twitter, Linkedin
Thank you Dina for answering in detail and giving our readers a lot of insight into the world of Social Media. We are sure our readers would have a lot to take from this wonderful interview.