Birla Institute of Technology and Science, Pilani – Hyderabad campus is one of the premier
technical and science institutes of higher learning in India.
They are hosting ATMoS 2023, the Annual Techno-Management Fest – The Unveiling of the Neural Nexus at BITS Hyderabad from November 3rd-5th!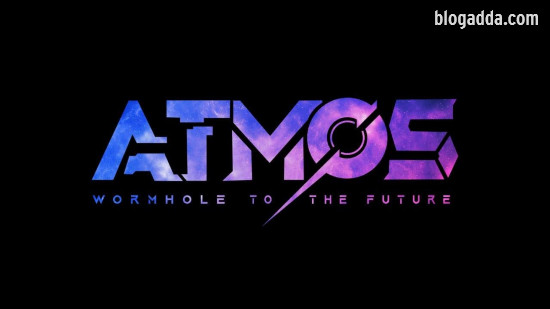 The Hyderabad campus was established in 2008, with the first graduating batch in 2012. BPHC, as the students fondly call it, has grown from strength to strength over the last 15 years. The students, professors, and staff together have managed to build a beautiful college community that serves as home for the people residing on campus. The teaching faculty brings with them extensive research, teaching and industry experience to offer comprehensive education to students. Currently, around 65 research projects are ongoing in the campus, most of which are supported by prominent funding agencies from India and abroad.
When they talk about the fusion of technology and innovation, BITS Hyderabad emerges as a star of excellence. Annually, this prestigious institution hosts a celebration of technology and creativity known as ATMoS – the Annual Techno-Management Fest. ATMoS isn't just another tech fest, it's the intersection of the brightest minds, a stage for showcasing the latest advancements, and an embodiment of boundless possibilities, all wrapped this time in its central theme, the "Neural Nexus."

The fest boasts a majestic footfall of 20,000 people over the 3 days, with participation from over 800 colleges across the country.
Have you ever wondered how far has technology evolved? ATMoS'23 presents to you some of the cutting-edge technology of our time!
Robowars – Where steel clashes with Wit
Robowars, a stellar event within ATMoS'23, unfolds as a spectacle that leaves attendees in sheer amazement. The clash of metal and the sparking of creativity define the fierce battlefield where student engineers pit their robotic creations against each other. The strategy, innovation, and craftsmanship displayed in this arena are nothing short of inspiring.
Droning Above the Rest – Drone Racing Leagues
For those with dreams of taking to the skies, ATMoS'23 presents a mind-blowing Drone Racing League. Participants maneuver agile drones through intricate courses, competing to earn recognition as the fastest and most agile pilots. This event revolves around the interconnected devices controlled by skilled pilots, a true fusion of intelligence and technology.
Workshops : IoT, ML, and AI Workshops – Learning at the Cutting Edge
ATMoS 2023 goes beyond mere competition; it's about learning and empowerment. The fest offers a series of hands-on workshops dedicated to Internet of Things (IoT), Machine Learning (ML), Artificial Intelligence (AI) and many more. Whether you're a newcomer or a seasoned enthusiast, these workshops offer valuable insights. With workshops led by experts, get a chance to unlock the potential of real-time tech.
ATMoS'23 will be graced by Film stars 'Nani' and 'Mrunal Thakur' for the promotion of their upcoming move 'Hi Nanna'. The Fest will also see the likes of 'Gaurav Chaudhary' – who runs the largest Indian YouTube channel related to technology, Sabeer Bhatia – The CEO of Hotmail, who also happens to be a BITSian himself.
BITS Hyderabad's ATMoS'23 promises to be an electrifying journey through the realms of tech. It's an opportunity to witness the future in action, learn from experts, and connect with like-minded individuals, all while exploring the interconnected intelligence represented by the Neural Nexus.
So, mark your calendars for November 3, 4 and 5, because ATMoS 2023 is where the future is unfolding right now!
Members of BlogAdda wanting to attend the competition can write to us at bavity@blogadda.com