RD National College in Bandra, Mumbai is proud to announce the Cutting Chai Media Festival, that will start on 20th February 2023. This festival is packed with more than 18 events that will explore the world of media in all its forms, including film, television, digital media, and journalism. BAMMC Coordinator Dr. Meghna Kothari would always say "The cosmos will move everything in your favour if you believe". It is exactly this 'belief' coming to life. The theme for Cutting Chai this year is a celebration of the intriguing and captivating realm of paradox. It is named as the Chaimentional Paradox.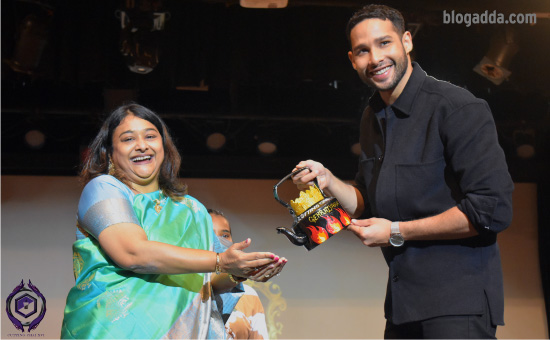 Cutting Chai Media Festival, this year is introducing a new element in addition to its last year's theme, which was the Eternal flame. Chaimentional Paradox is made up of two dichotomous elements – the Eternal flame and Blizzard. The only way to succeed here is to fight for the ultimate trophy of championship.
This festival is an exciting opportunity for students, media professionals, and enthusiasts to come together and learn about the latest trends, challenges, and innovations in the media industry. With more than 18 colleges participating from all over Mumbai, Cutting Chai promises to be a vibrant and inclusive celebration of media. It will feature a variety of main events, including film making, dance, fashion show, band, and drama competitions, along with flagship events like teleprompter, damage control and investigative journalism.
Every competition includes specific guidelines that all participants must follow, creating a challenge and requiring them to think creatively. These events will motivate participants to get out of their comfort zone and offer practical insights into various aspects of the media industry, including movie making, advertisement, and journalism.
Investigative journalism involves a murder mystery drama played by the students where the participants have to find out the murderer. Teleprompter event refers to a funny article being read by the participant just how reporters read news through a teleprompter. But the participant cannot break into laughter.
The festival will also include events, such as a photography, storytelling, dubbing and editing competition.
The Photography event gives participants the opportunity to showcase their perspective and capture the world through their lenses. Editing involves creating unique and eye-catching videos through creative editing. Storytelling and Dubbing is a lighthearted competition where students must lip-sync as they narrate a story.
Participants will have the opportunity to interact with experienced media professionals and learn from their expertise. The panel of judges will bring together some of the most influential voices in the media industry to give unbiased judgements based on participants 'performances. This festival will provide a platform for emerging talent to showcase their skills and creativity, and for college students to discover new and exciting media content.
Members of BlogAdda interested to attend the event can write to us at bavity@blogadda.com