The Rosa Parks Commemorative Conference 2017 is a two day MUN conference with the aim to redefine debate, diplomacy and discussion. Founded with an aim to reform the concept of Model United Nations to make it more inclusive and enriching, it aims to foster leaders and intellectuals of tomorrow by providing a forum for open deliberations on national as well as international issues.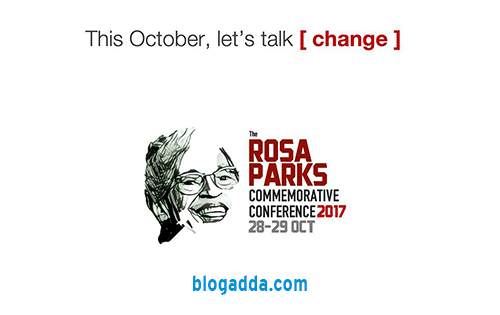 The conference this year is simulating 5 different committees, namely United Nations General Assembly, United Nations Commission on Status of Women, United Nations Security Council, Joint Parliamentary Committee and United States Commission on Civil Rights, along with International Press. With riveting agendas like Women and Armed Conflict, Situation in Yemen, Electoral Reforms along with civil situation of USA up for discussion, the conference boasts of a stellar executive board which has been raising eyes ever since its release.
There are prizes worth one lakh up for grabs, with prizes being in cash as well kind. Being organized in association with Institute of Peace and Conflict Studies as Knowledge Partners, BioQ as Stationary Partners, The Sherbet Co as Beverage Partners and BlogAdda as Blogger Outreach Partners as well as in collaboration with JOIN MUN, Indonesia, the conference is witnessing participants from all major schools and colleges of North India.
This is being held at Rajkiya Pratibha Vikas Vidyalaya, Lajpat Nagar, New Delhi
More details at https://www.facebook.com/rosaparkscommemorativeconference/. BlogAdda is a partner at the event and if any blogger is interested to attend this, do write to us at bavity@blogadda.com