A big Thank You to all the bloggers for making education, accessible anywhere anytime with Nihar Naturals Shanti Amla's 'Pathshala Funshala' contest.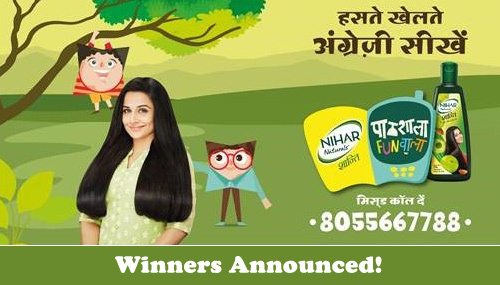 We loved reading the heartwarming stories of children of how the toll free number benefited them in learning English. You all play a huge role in helping them access education anytime, anywhere! It is now time to announce the much awaited results of the contest.
The names of the top 10 bloggers, in no particular order, to win vouchers are:
Ghazala Naseem
Congratulations to all the winners. You will receive further details about the vouchers from us soon. The early bird winners will also get a mail from us soon with vouchers, We wish all our bloggers the very best for the future. Keep writing and #CelebrateBlogging!