Staring out of the window and looking at the world passing by can be an interesting pastime. More often than not, we see exactly what we are looking for. Our mind takes us to faraway places and we often lose track of time.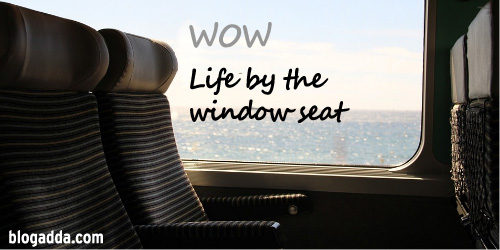 In this week's WOW(Write Over the Weekend) tell us what you saw when you sat by the window seat. It could be a sight from your house or a memorable event during your last train journey. We would love to experience it in your words! Remember, you have time only till Sunday midnight to submit your blog posts and win a chance to proudly display the WOW badge on your blog!
Bloggers are requested to add the mandate line mentioned below in their post.  'This post is a part of Write Over the Weekend, an initiative for Indian Bloggers by BlogAdda.' Click on the submission link below for your WOW entry to be considered valid. All the best. Happy blogging!