As India enters the 71st  year of its independence, let's take a moment to celebrate this wonderful milestone. India is well known for its diversity, food, culture and a lot other things. While historians and scholars have praised our country for ages, it's now our turn to do so.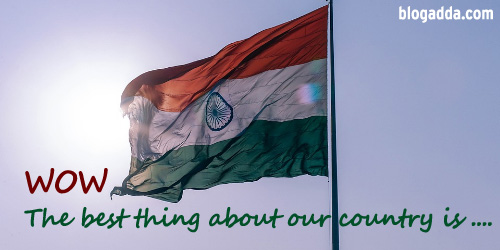 There are many reasons to love our country, tell us what's yours. What is it that makes your heart swell with pride every time you think of your nation? Tell us in your Write Over the Weekend post.  Remember, you have time only till Sunday midnight to submit your blog posts and win a chance to proudly display the WOW badge on your blog!
Bloggers are requested to add the mandate line mentioned below in their post.  'This post is a part of Write Over the Weekend, an initiative for Indian Bloggers by BlogAdda.' Click on the submission link below for your WOW entry to be considered valid. All the best. Happy blogging!