Trust in dreams, for in them is hidden the gate to eternity – Khalil Gibran.
Do you believe that the thoughts occurring in your mind while you sleep are powerful enough to keep you awake through the day?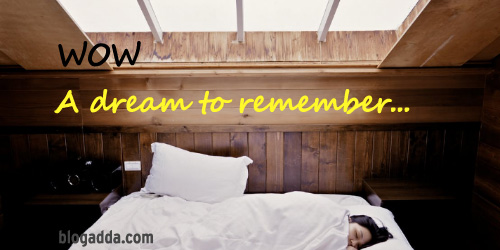 In this Write Over the Weekend (WOW) prompt, tell us about the dream that has stayed on. A dream to remember, that often makes you sit up and wonder about its mysteriousness. Remember, you have time only till Sunday midnight to submit your blog posts and win a chance to proudly display the WOW badge on your blog!
Bloggers are requested to add the mandate line mentioned below in their post.  'This post is a part of Write Over the Weekend, an initiative for Indian Bloggers by BlogAdda.' Click on the submission link below for your WOW entry to be considered valid. All the best. Happy blogging!