After the first book of Bhrigu Mahesh, another one is out by Nisha Singh. This is the second book in the series, featuring the inimitable detective Bhrigu Mahesh and his friend Sutte. If you enjoy mystery/detective/crime fiction, you may want to read this one.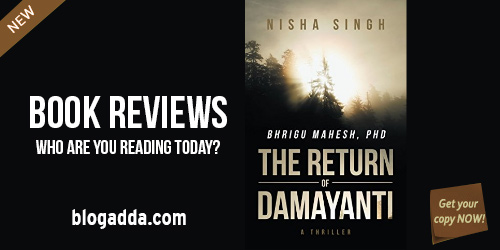 We have 25 copies of this engrossing read for all you members of the Book Review Program. Read the overview below and if you like it, Apply Now!
Overview of the book
On his second adventure, Bhrigu Mahesh is called to help by a hapless, retired clerk named Nataraj Bhakti, who thinks he is being haunted by the spirit of his dead wife. As he investigates, the mystery deepens and takes a sinister turn. A woman gets brutally murdered, and the great detective faces the challenge to either catch the killer or risk the destruction of many innocent lives.
About the author

Nisha Singh is a crime fiction enthusiast who has written short stories for National Print Magazine and has contributed to a variety of online publications. Nisha is a prolific reader and writer and her stories have surprising endings. Nisha resides in Uttar Pradesh, India.
Interested?
The review should be of 500+ words and should be posted on your blog within 7 days from the day you receive the book. In your review, tell us about the story, the writing style of the author, main characters, their description, your likes, dislikes, expectations, etc.
To be able to review this book, you need to be a registered member of BlogAdda and your blog should be submitted & approved by BlogAdda. You should also have signed up for the Book Review Program. If you have already signed up then head over to let us know your interest in reviewing this book.
NOTE: Even if you have signed up for the book reviews program, you need to individually apply for reviewing every book that you are interested in.