I have always imagined that Paradise will be a kind of library. ~ Jorge Luis Borges. There are people who love to watch heaps of books in their room while others love the smell of freshly printed books. 🙂 And then there are those whose monthly budget includes expenditure on buying books. Bloggers are often enthusiastic and smart readers. One of the best thing about bloggers is that they review books for their readers. We cannot even explain how valuable this is for everyone.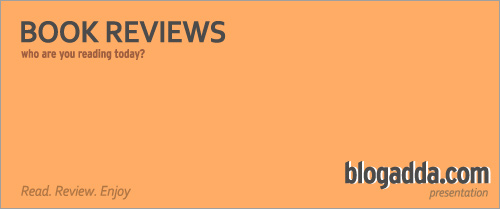 What if we give you an opportunity to review books on your blog without buying it? Sounds great, doesn't it? BlogAdda announces yet another very useful initiative for the blogging community – Book Reviews by Bloggers. Sign up if you are interested, sit back, enjoy reading the book and review it on your blog.
Every author needs some constructive feedback of his writings. And who could be better, than the book lovers themselves. Authors who need appropriate feedback can get their books and novels reviewed by the blogging community. Give details of your book by filling up a form.
Bloggers can write a 500+ word review describing briefly about the story of the book, main characters, likes & dislikes, adventures, writing style of the author and similar things. A good review of a book is useful for the readers and authors alike.
Here's a shout out to all the book lovers! If you want to review books on your blogs without paying for it, then fill up an expression of interest form (You need to be a registered member of BlogAdda.com). Soon, you will be able to get some amazing books of great authors in return for a review. Make the most of this opportunity! 🙂
For authors interested to sign up for this program, fill in the Author Form
For bloggers interested to participate in this program, fill in the Blogger Form