Superman, Spiderman, Marvel Girl … Aren't we in awe of these fictional characters and their magical superpowers? But that doesn't mean that our lives are ordinary. Apparently all humans have an innate superpower that we tend to overlook in chasing our daily goals.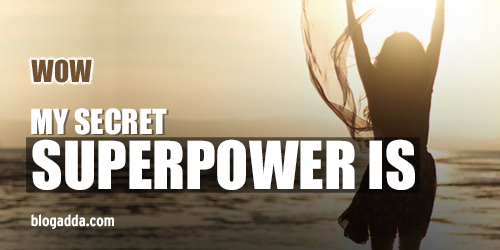 In this week's WOW (Write Over the Weekend) prompt, we want you to write about your secret superpower. You can use the words "My Secret Superpower is" in your post. Is it reading people's minds, making magic with numbers or having a keen eye for inconspicuous things?
Remember, you have time only till Sunday midnight to submit your blog posts and win a chance to proudly display the WOW badge on your blog!
Bloggers are requested to add the mandate line mentioned below in their post.  'This post is a part of Write Over the Weekend, an initiative for Indian Bloggers by BlogAdda.' Click on the submission link below for your WOW entry to be considered valid. All the best. Happy blogging!