"Seize the day, then let it go." ― Marty Rubin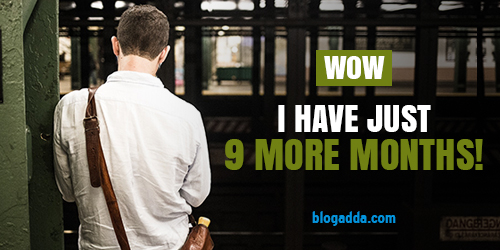 This week, we want you to start your post with 'I have just 9 more months!'
Make it as creative as possible. Express. Write. Share. Go ahead and Blog about it!
Bloggers are requested to add the mandate line in their post and submit their entry through the submission form for their WOW entry to be considered valid. Remember, you have time only till Sunday midnight to submit your blog posts and have a chance to get the WOW badge!
Include this code:
'This post is a part of Write Over the Weekend, an initiative for Indian Bloggers by BlogAdda.'
Click on the submission link below for your WOW entry to be considered valid.

All the best. Hope you enjoy WOW.