Ranbhoomi is not just a sports fest, it is a fight for glory. Named after the Hindi word for battleground, Ranbhoomi is a platform for the most talented sports players from colleges across the country to fight it out.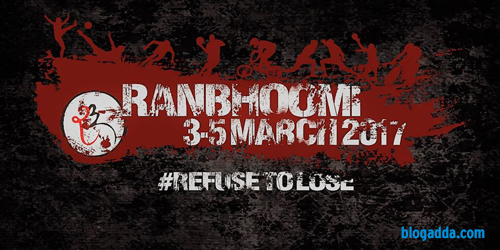 The first two editions of Ranbhoomi has seen over 300 and 600 participants respectively competing in 12 and 17 sports events to win. The fest was attended by participants from prestigious colleges like IIT Delhi, BITS Pilani etc.
What truly distinguishes Ranbhoomi from the other sports fest is the experience. World class infrastructure and a conducive atmosphere only serve to make it better. And as an attempt to make the experience even better, the team of Ranbhoomi 2017 has been sweating it out for some months now. This year's edition of the fest would involve 17 events, 8 informals and prizes worth 4 lakhs. The event would see the presence of Rio 2016 Paralympic Gold Medallist Mariappan Thangavelu and Asian Para Games 2014 winner Sharad Kumar. Ranbhoomi, in the short span of 3 years has become of the biggest fests in our country making it a must visit in every sportsperson's schedule of tournaments for the year.
To get a glimpse of what is in store for you in Ranbhoomi, follow Ranbhoomi on Facebook & Twitter,
For more details, visit the website at www.ranbhoomi.com/registration.html. Bloggers who are interested to attend can write to bavity@blogadda.com