Jingle bells, jingle bells, jingle all the way…! This song is the reminder of Santa's homecoming isn't it? This time again, Santa is all ready to touch our hearts with warm gifts and his presence. To celebrate Christmas with love we gave an exciting #AddaTales prompt "What Do You Want?" The Santa Asked and yet again our story tellers wove a beautiful tale to commemorate the joy of Christmas. Read below this amazing Santa story that will definitely touch your heart and will make you feel the warmth of this season!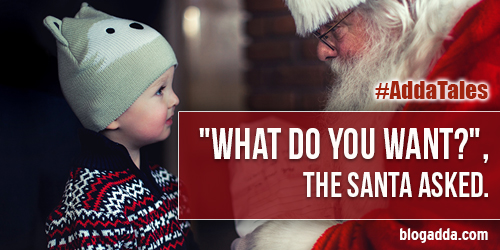 The aroma of ginger bread cookies, the cheery smiles of young, had me all lost as I entered the mall and then I felt the jolt. An old couple had accidentally rammed into me. The agitated lady muttered, "He's late for work." The old man hurtled in the alleyway, while the woman began to forage the vicinity. I observed, then with much valour, I approached and offered to buy her a cup of coffee. After all it's Christmas.
She devoured the first sip, with a deep breath, then exhaled out the misery of her husband's job. He's been playing Santa for last 12 years, while I comfort myself in the company of strangers at malls.
We finished the minimalist conversation, along with the coffee. Thereafter I decided to pay a visit to Santa this year. The elderly man, much masked, "What do you want?" Santa asked. I gave him an envelope, and said it was a gift from the world. It contained his week's wage, a note and some love. The note read "Dear Santa, All I want this year is for you to spend time with your family next year."
Want to meet the stars behind this tale? Here they are!
1. Veidehi Gite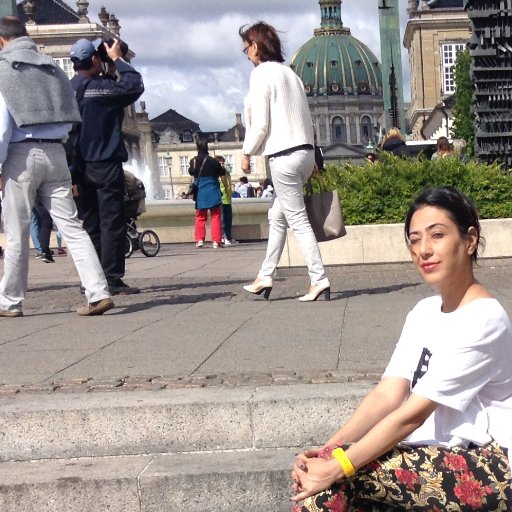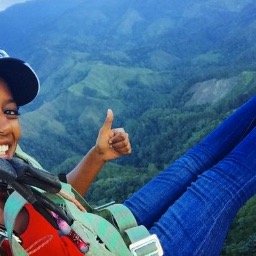 3. Manjul Tiwari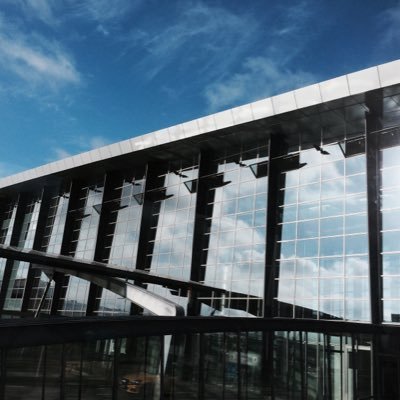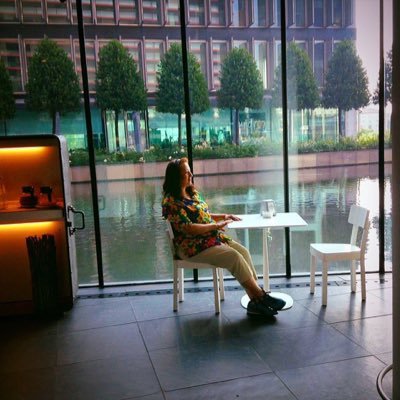 Thank you all for your enthusiasm and weaving this amazing short tale. Stay tuned till we get you another exciting prompt. Till then ask more of your friends to take part on Saturday for #AddaTales only at BlogAdda! Weave your own stories on BlogAdda's Twitter handle next time on #AddaTales!