Knock! Knock! Who is it at the door at such an ungodly hour? Suddenly lot of questions gush into your mind. Is it the person known? Or the stranger who wants to be known? Heart beats tend to raise, your brain ceases and all the circulation dwindles. This week's AddaTales prompt was "I Heard A Knock On The Door At 12 Midnight" and as usual our twitter bees wove a gripping tale. Read and enjoy this week's #AddaTales. Yes, its time to share the story from our twitter story writing session!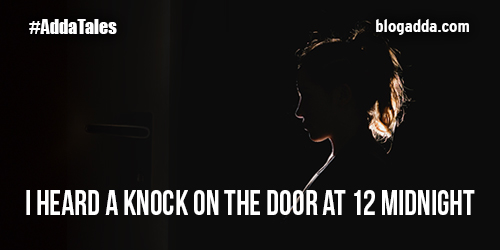 I heard a knock on the door at 12 midnight. I was still sleepy but got up from the bed to check who it was. I couldn't believe my eyes as she left the house some time back without any message or wishing me goodbye. This time also she didn't ask for anything and came inside as if nothing happened. This irritated me more.I decided to ask her the reason behind her mystery escape but before I could ask her anything she placed her lips on mine and everything went numb. I loved her, donde the day she stepped in my flat to steal the food, but she never returned.
The same feelings. I confessed my love towards her but she politely rejected and left my house without saying anything and I never tried to find her as her feelings were never same. And now she is in front of me kidding me like there is no tomorrow. I ignored my inner voice and held her back to give full support. She left my hold when our lungs burst out due to lack of oxygen. She kissed me once again and smiled.
Her reaction towards me filled me with an urge to revenge, it was difficult for me to accept the turn down. Every moment of hatred and pain started playing in front of my eyes. How she betrayed me and left in pain.
Now she was showing her love or lust or is she prying on me after been ditched. I noticed a massive change. She entered without any word and closed the door behind her. I can't figure it out what she was up to. She started narrating her story as how she was helpless that time to return my feelings as she was a sex slave of a very reputed minister. She loved me from whole heart but didn't want me to get hurt so she left without any clue.
But now she is no more a slave of a filthy old minister who died few days back in his own suit in a very mysterious way. No one can find a reason behind his death. Now she was free to express her love to the only man she ever loved. ME..?
She kept on saying but I didn't listen as I was still staring at her lips and couldn't control my feelings. I stopped her from saying further by grabbing her lips between mine. After all these months of crying and separation
I didn't want to waste any minute and I don't care why she left me. All I know is that she returned for me and she is mine now. And I won't let her leave me again.
"I love you Rohit" she said
"I love you more"
Want to know who is behind this interesting tale? Well, here meet our story tellers!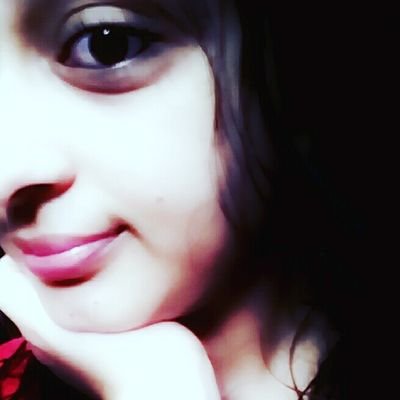 2. Ila Verma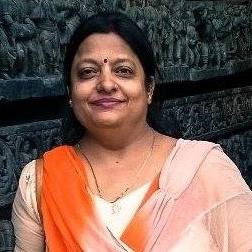 Thank you writers for taking an active participation in this week's AddaTales. Weave your own stories on BlogAdda's Twitter handle next time on #AddaTales!