Ever perused about the theory on soulmates? There are different kinds of relationships that breathe in our society and culture. The most deep of all, that gives you a feeling of strongly hitched and the one that acts as a mirror is labelled as 'Soulmate' that tingles all your senses. Your soulmate is your twin flame, who completes the incomplete in you or removes the unrequired. You might encounter this at any given point in your life, be it in family, love or friendship. The person who matches down to the very toes of your soul, enlightens your path and you finally find all your strings perfectly attached!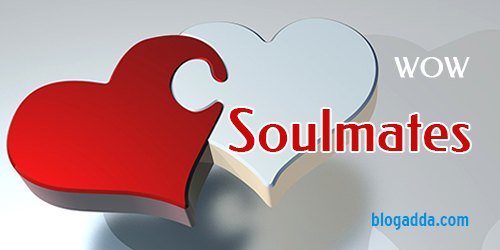 This week's WOW prompt is : "Soulmates"
This week we want you to write down your thoughts on the concept of soulmates. Have you found your soulmate that you know would endure forever? The connection so deep that sends thrills in your entire body. Share your thoughts about your soulmate that you'd keep close to your heart till eternity. Blog about your soulmate whom you've already found or are still in search of the one. Let the adoration for your soulmate be woven through words!
Bloggers are requested to add the mandate line in their post and submit their entry through the submission form for their WOW entry to be considered valid. Remember, you have time only till Sunday midnight to submit your blog posts and have a chance to get the WOW badge!
Include this code:
'This post is a part of Write Over the Weekend, an initiative for Indian Bloggers by BlogAdda.'
Good news! There is now an easier way to submit your WOW entries, so just click on the submission link below for your WOW entry to be considered valid.

Every weekend, we give creative writing prompts for you to write blog posts. Hope you enjoy our creative writing