Of Mother And Son
Hello all beautiful people out there. This month BlogAdda is in full swing to celebrate the bond of love of different kinds. In our last week's 'Love It Is – Of Husband And Wife Part – 2'  we shared an inspiring tale of love, that manifested the importance and purity of love. This week we raise a toast to love between mother and son. The adulation mother holds in her heart and doting feelings of son is one of its kind. The joy of affiliation between mother and son is God's blessing that radiates immense fondness for each other. This time let's celebrate this tie of love that is eternal. Let's overwhelm our hearts with this week's 'Love It Is – Of Mother And Son Part – 3' and celebrate this fusion!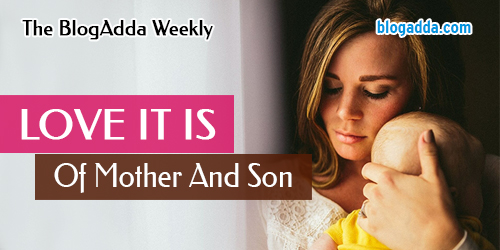 "Congratulations! It's a baby boy." The doctor addressed to me and my husband. It was November 3rd, 1987 and it was ticking 9:00 a.m in the clock. He was small in size but a big bundle of joy who came into this world. My hands trembled to carry him in my arms. I told my husband to help me carry our little baby boy.
I still remember his big brown eyes, small and soft like cotton hands that I felt on my cheeks. The joy that burrowed my heart still remains the same. My husband and I could not take our eyes off him, and tears of joy kept rolling down.
"Ansh, welcome my son. You look exactly like your beautiful mother," said my husband. Yes we named him Ansh, our part of heart that we gave life to.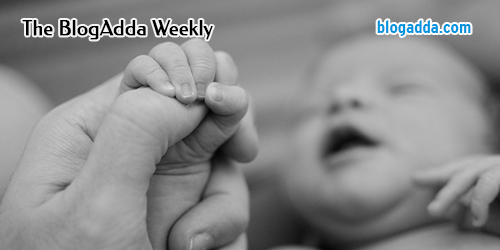 Days flew by so fast, and Ansh turned 9 year old.
"Mumma, I think I need my own brother or sister whom I can play with," said Ansh. I smiled at him and told him that you have so many friends to play with Ansh, you have so many cousins. I tried to make him understand. But, Ansh never listened. He was very adamant about having his own brother or sister. I and my husband always wanted and tried to fulfill every wish of our child. This was something big that he had asked for, since we as a couple weren't ready to give birth to another child. We had our own financial goals laid. But, the innocence and the sheer want to have his own brother and sister on Ansh's face, melted my heart.
"No, Sakshi, you know we aren't in the situation to have another child. It's a big responsibility. Ansh is small right now, he'll have many wishes, his childlike brain will not understand these crucial scenarios. Why don't you make him understand?" My husband with a sad face said this to me. He never wanted to disappoint Ansh, but he had his own valid reasons.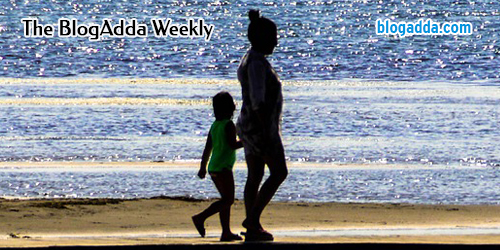 I somehow still couldn't live with the fact, that I am not able to fulfill my child's wish. Please Arjun, let's do this. I am sure we'll work something out. Have you seen the shine in Ansh's eyes when he talks about having his own brother or sister. The anticipation and excitement has got butterflies in his tummy. I think we should gift him his wish. I somehow tried to convince Arjun to have another child.
"Sakshi, only a mother is capable of handling anything that comes her way. From where do you get so much courage to take up each responsibility with a smile on your face. Are you sure you want to do this?" said Arjun.
Of course Arjun, I can do anything for Ansh to make him happy. The smile on his face is the reason of my happiness. In his darkest of moments I will be his guiding light and will leave no chance to fulfill his heart's content. After all such is the love of a mother for his son.  Arjun hugged me tight and said I am blessed that our son has a mother like you.
It was Arjun's 10th birthday and we decided to surprise him.
"Mumma, happy birthday to me, happy birthday to me! Yayy! it's my birthday mumma, where are you?" A sweet voice echoed in the entire house. Ansh got down his bed and ran to look for me. I and Arjun stood behind our bedroom door to catch hold of him in our arms and give him this surprise news. As he entered our room, I caught hold of Ansh, took him in my arms and wished him on his birthday.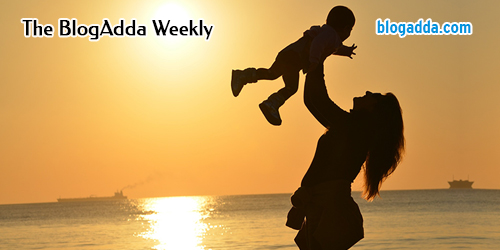 "Mumma, you were here. I thought you'll be in my room standing with my gift to wish me on my birthday. You are the first person to wish me Mumma, you know that, don't you?" said Ansh who was a little perplexed.
"Of course Ansh, am I not the first one to wish you?" I said.
"Yes, I love you Mumma, I love you Papa. Now where's my gift for my 10th birthday?" said Ansh with a lot of excitement in his voice.
"Well, this time you'll have to wait for the next nine months to receive your gift Ansh," I said.
"Nine months? Why Mumma, why not now?" asked Ansh.
"Well, that is because, we are gifting you your own brother or sister Ansh. Yes you are going to have your own baby brother or sister soon," I said with so much of joy gushing in my voice.
"What? Really Mumma? Wow, I am so happy. Thank you so much Mumma and Papa for this gift. I promise to take care of him/her with all my heart," said Ansh.
So much of understanding and enthusiasm in a 10 year old boy surprised me. And his determination and a positive outlook boosted the confidence in us more.
It has been 30 years now. Ansh has his younger brother Vansh, whom he still takes care of like a little baby. Ansh is now a self made man. When he was a kid, I took care of him. Now that he is 30 he makes sure he's there for me like I was for him. I still love him with all my heart and will continue to till my last breath.
Today he's getting married, with the love of his life. I wish the best for my son Ansh and wish to see that dimpled smile on his face forever.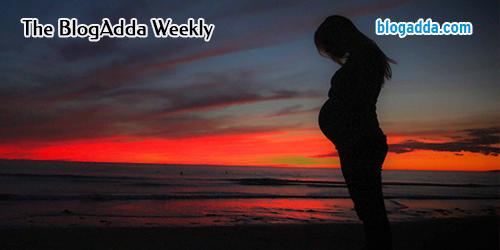 "Mumma, where are you? Please help me wear the tie Mumma. You know I need you at every step in my life." Ansh's voice again echoed in the house, and is still the same like it was 30 years ago.
My baby boy Ansh must have grown old with years, but he is still the same for me when he was in my womb for nine months.
Awww! Isn't is beautiful to see so much unconditional love in heart of a mother. Well amigos, this is all for this week's celebration of love between mother and son. All the sons go and express your love and all the moms keep loving your sons like this forever. Stay happy, stay in love and nestle it softly in your heart forever. Stay tuned for next week's Part – 4 of The BlogAdda Weekly series!