Wedding bells ringing in your home? The anticipation that everything goes well in the wedding is one constant and single thought in your mind. It's not just a day affair, but the planning starts with so many weeks prior, for the big day! You put in so much effort, expenditure and planning to turn your dream wedding to reality. The whole sight is filled with lavishness, decorations, music, family get together and elaborate preparations. But, what if there's something that bothers, after all things go well? This week's #AddaTales prompt was-"The Wedding Went Well, but…" and yet again our voracious story writers, wrote a perfect story for us! Let's read through an interesting wedding tale, woven by our twitter bugs!
The wedding went well but, the bride's face told a different story. Binding into new a relation with no feelings – how will this go ahead?
I had woven so many dreams for my son and DIL,whom I treated like my own flesh.
My heart sank thinking about something unwanted. However, I thought I will talk to her.
"What happened beta? You don't look happy. Is there any problem? Does Yuvi said anythinh to you?"
I couldn't hold myself ,the thoughts rang inside me, that my take can hurt her,but I was helpless.
"Nahin Maa, Yuvraj didn't say anything to me. In fact he loves me more than my own family."
Dil's words made me happy.
"Then why you look worried? What is eating you up on this auspicious day?"
"Maa, I am worried about my parents. Who will take care of them? My brothers are settled in Denmark.They only care about their dreams and ambitions. I don't think they are even thinking about our ageing parents."
Oh! Is it? Then it's surely a reason to be worried, I thougt for a daughter.
Suddenly, Yuvica's face popped up in my mind.
I was moved from within, my heart churned thinking about the plight of my parents.
I was the single child but couldn't take care of them due to overloaded responsibility at my in laws place. And I never ever mentioned at my in laws place, but I vowed,I won't.
Let the history repeat again, I knew the pain and could realize what was Payal going through.
We need a change in thought..I thought. Payal isn't going to be "One" like Me
Don't worry Payal. You have all the right to be responsible for your parents. Come on, enjoy
Payal, you can pay visit to your parents daily if you want to.
Yuvi was a mute spectator and was following the conversation between us.
"Payal, why are you so worried?", he said.
"My parents are yours and yours mine, we both have equal rights and we will exercise." Yuvi made her understand.
Her eyes were teary but it brought smile on her face. I have got the best family in the whole world, she thought.
"Come on smile Payal, you have got the best smile and I wish to see you smiling always",I said and moved out of the room so that they can spend their own time together and understand each other better.
"Thank You Maa", Payal said.
A smile plastered over Payal's face. She never pondered about marriage as an equal commitment.
She was relieved and her happiness knew no bounds. She thanked her stars that blessed her with such wondrous people.
A sweet voice singing song sailed in the air, I fleeted my steps towards but stopped seeing the couple.
Embraced in each other's arms and it was Payal singing.I felt relieved seeing her smiles back and the guilt of not taking care of my parents vanished. I felt lighter and happy, and vowed to stick to my words throughout my life.
And also decided to tell my friends to do so. For we all know, we are sailing in the same boat.
A change was damn required in our society to change the face of society bringing serenity in life of all.
I heaved a sigh of relief.
"Maa, Maa" Payal came from behind and pecked a kiss on my cheek. I got my daughter back.
"Don't worry Payal. We both will take care of your parents. You are not alone in it. They are my parents as well. Do you think marriage is only going to make you a DIL? No, I am going to be a son in law too," said Yuvraj.
Want to know who is behind this beautiful tale? Here meet our story tellers at twitter!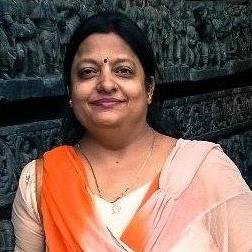 2. Shweta Mehta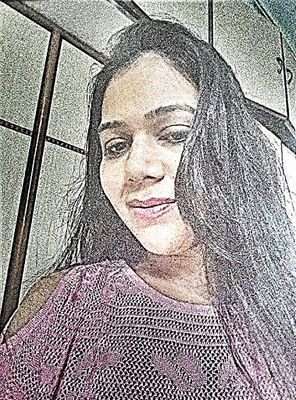 3. Tina Acharya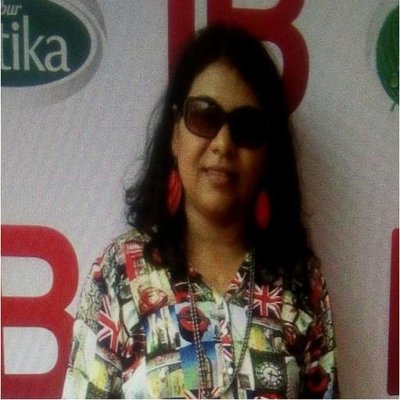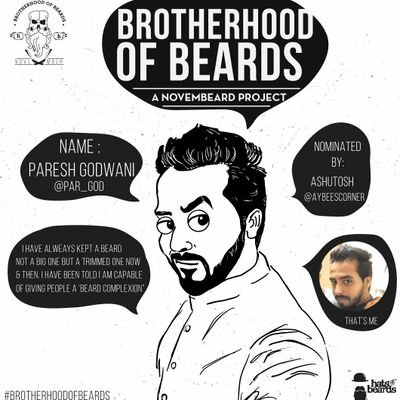 5. Ammy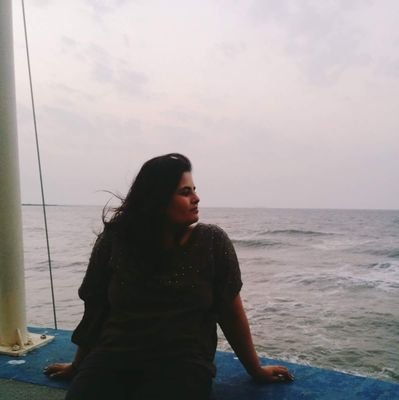 We thank you all for creating such a heart touching story! Stay tuned, till we return with yet another fascinating prompt for next Saturday!  Well, if you are one of our kind,  don't forget to weave your own stories on BlogAdda's Twitter handle next time on #AddaTales!