Miracles often find their place at the end of Bollywood movies or our classic fairy tales! Cosmic forces finally rub their eyes at the eleventh hour, making sure all ends well! This Saturday got a little spooky as our creative wizards set on to weave another story with #AddaTales. We made sure our readers never lost faith in miracles and found their 'miracle' on Twitter! The prompt of this week was "Miracles do happen!" and they did, indeed, by the end. Here's a dose of thrill and relief by these miraculous minds who are surely brimming with talent!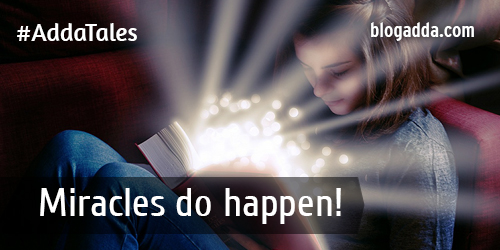 Looking at the starry sky, she murmured, 'Miracles do happen' and dozed off to an adventurous flashback. It was the month of March when she met him as a stranger at Rajasthan. He was planning to visit Bhangarh. Although their destinations collided, their interests didn't. She was reluctant but he was persistent. He convinced her to travel with him, but she was scared, not by the destination, but by his fascination. She agreed to exploring Bhangarh but denied when he insisted on staying to see what happens after 6. She was hesitant but he assured her that she will be safe with him. Though disturbed, she agreed.
They stayed. The place was deserted, thrill took over, and they marched ahead. Suddenly he stopped dead. They heard a babel more like someone Chanting. It sent shivers down her spine. She had seen everyone leave. Barely breathing they followed the voices. His hand brushed against her. His touch was cold, she thought as she saw smoke. they looked around but couldn't find the source of the smoke. It was dark. He asked her to wait and went ahead.
She looked around & then towards him. Alas! He was nowhere to be found. Color drained from her face, aghast, she ran. She found an exit but entered another room.
She came across a beautiful portrait. "Princess Ratnawati" She was Shocked!
She looked exactly like her. Bewitched, she didn't notice the faint footsteps. Filled with dread, she noticed a hand. She bolted, without looking back. The clearing was even creepier. She saw a boulder, darkened and burnt. She walked towards it and was about to touch it when the hand appeared, again. It was him. She was scared but relieved.
She questioned him where had he gone?
He said "You shouldn't be here. My suspicions have come true."
"What? Why?" She asked.
"Did you not see her face?" he asked.
" You're her. Let's leave, before he comes."
"Who?" she asked.
"The magician, who else. Run."
She turned around to leave, as another figure emerged. All of a sudden, he was in front of her blocking the figure. "RUN!" he said.
She screamed. "What about you?"
"This is where I belong, run, don't take too long."
"I can hold him only for a while ,run as fast you can. "
Tears streamed down her face as she ran towards the sign board.
A police van came along, she jumped on board, explaining fervently what happened. She asked how had they found her.
The other tourists reported a girl talking to herself, who didn't come back.
"No, I was with someone. I wasn't alone."
"This place has meddled with your mind, don't worry. You'll be fine." she was told.
"He said he'd seen her somewhere."
"No, I'm a tourist. "she said while nothing made sense. As she returned to her hotel room she quickly checked her camera.
He was nowhere to be found but in her memories.
She woke up from her reverie. "Miracles do Happen, she sighed.
Wasn't that a scary ride throughout? Well, thank God, Miracles do happen! Here are the weavers behind this terrific tale-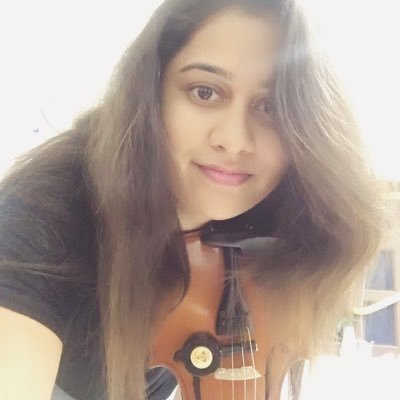 2. Stephan Anthony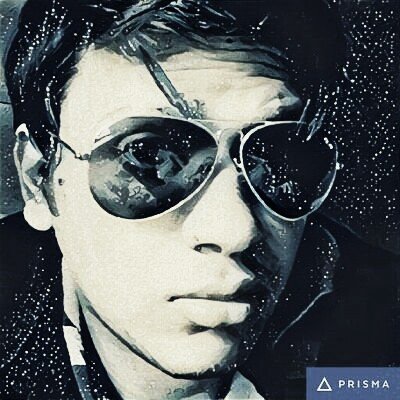 Thank you for being a part of #AddaTales. People, don't forget to weave your own stories on BlogAdda's Twitter handle next time on #AddaTales!