Confessions
We're back again with this week's The BlogAdda Weekly. But it's not just any update, it's the Grand Finale of our original short story, A lot can happen over… We had last left Ameeta feeling betrayed by both her boyfriend, Saurabh, and her best friend, Karan. What will she do now? Didn't read the previous parts? Catch them here: Part 1, Part 2, and Part 3. Now that you are all caught up with the previous episodes, let's jump back into Ameeta's complicated love story.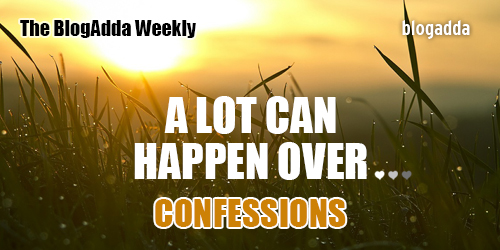 It has been two days since I walked out, leaving Karan at the cafe. Since then, all I've done is burst into tears at random moments in the day. My world, already lopsided because of Saurabh's disappearance, has turned on its head with Karan's betrayal. All the while, Karan has started a never ending stream of calling, messaging, DMing, in short, everything but actually dropping by my house. I've ignored all attempts of contact so far, but it's a good thing that he hasn't come by, because I don't know what I would've have done then.
Saurabh leaving without telling me doesn't surprise me, it hurts but it doesn't come as a total shock. Somehow, on a subconscious level I believed Saurabh to be capable of something like this. But Karan's behaviour comes as a complete shock. I did not expect such insensitivity from him, from kind, wonderful Karan.
How could he not tell me that he knew where Saurabh was all this time? Instead, he let me kill myself with worry for over a week. He watched me agonize over Saurabh's safety and well being, while also feeling guilty that somehow it was my fault that Saurabh had disappeared. He even came with me to Saurabh's farmhouse to look for him! Ugh! I was such a fool to let his gestures get to me!
All of these thoughts go through my brain constantly, making my head hurt. The circle of thoughts is disrupted by the doorbell, making me jump. I walk to the door afraid that it's Karan, thinking about what to say to him. But as I open the door deciding to give Karan the silent treatment, I come face to face with Saurabh.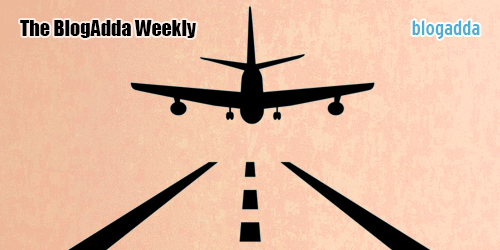 Stunned silence. Feelings of anger, relief, shock have made me forget that I have a functional tongue. I had almost forgotten that his message mentioned he was landing yesterday. I just stare at him, till he laughs and says "Wow, you look like you've seen a ghost. I'm still alive, and would prefer to be invited inside."
His laugh gets to me. It's so carefree, so nonchalant like the last week did not happen at all. Like he had not abruptly abandoned me without a message. He looks really happy, and his tan is proof of his fun holiday. A vacation from me. With so much emotion threatening to erupt, I can't trust myself to say anything, so I say nothing. Deciding not to slam the door on his face, I step to the side and let him walk in. He goes to the sofa and drops on it, completely relaxed and unperturbed, like nothing is wrong, like this is just another day in our lives.
I resist the urge to scream at him, instead through gritted teeth I ask, "I see you're back. Hope you had a 'blast' in Bangkok." That stuns him. His smile falters as he replies, "You knew? So Karan did tell you." He smirks. "I knew he couldn't keep his mouth shut, not in front of you anyway."
I find myself defending Karan. "He didn't. I read your message on his phone. Don't worry. Karan was a good friend to you as always. He didn't betray your trust. He betrayed mine." The spite returns to my voice. Karan had hurt me deeply.
Saurabh has an interesting look in his eyes, like he is almost happy to see me mad at Karan. But, I can't let Saurabh get away either. "So, are you rested well enough to tell me why you did it? Why was going to Bangkok without informing me so necessary? I wouldn't have stopped you, you know."
He takes in a deep breath, perhaps finally ready to tell the truth. "I needed some space, Ameeta. To be myself, free from the nagging and influence of…of others." He didn't need to say it. His shifty eyes made it crystal clear what he meant. He wanted to be free of me, of my supposed nagging, of my influence. "All of this was getting to me, I needed to be away from it all. I wanted to feel what being a free man felt like. Telling you meant having to stay in touch with you, which I didn't want to do." I stare at him, but I'm no longer angry or sad, in fact it's like I'm finally seeing him clearly for the first time in a long time.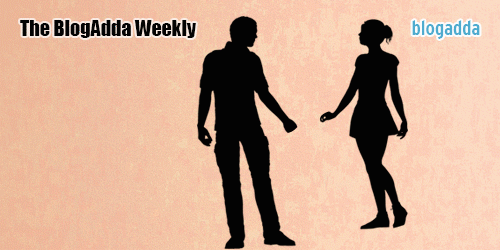 "You're right", I say with a slight smile. He looks at me with part surprise, part confusion. I continue undeterred. "It's a good thing you went. Hope you got the space you wanted. I know I didn't up and leave, but your vacation has done me a lot of good too. I too got some space to think and breathe. And now I realize even I love being a free woman. Free from fights and accusations. Now I'm addicted to the freedom and can't go back."
"What?!" Saurabh's startled. He wasn't expecting this.
I'm surprised at how calm I am right now, but know in my heart that this is right. "This. Us. It's not working. We can't do this anymore. I can't do this anymore. We can't be together."
Saurabh is almost distraught now. "Are you breaking up with me?! You can't break up with me." I'm angry again. Is he really insinuating that I can't break up with him? I take a deep breath. I let it pass, I can understand what he is going through. This is not the way he had imagined that the conversation was going to go. I almost laugh, here I am again, making excuses for him. But, I don't know what he had expected , and to be honest I don't care. I care about what I want, and I know that I don't want this anymore.
"Can you look me in the eye and say that you are happy in this relationship?"
Saurabh suddenly finds something interesting to look at on the ground. "We have so much history. It has always been Saurabh and Ameeta. What about our 5 years?"
"You didn't answer the question. Are you happy? Let's face it Saurabh. You haven't been happy. The first couple of years were bliss, but we've been dragging a lifeless relationship for long. You know it. I can see your frustration in being with me when you don't feel for me anymore. We have both changed. We are no longer the kids that fell in love hiding out from professors on the back stairs."
"But…I still love you."
"Do you? You just love the idea of us, the five years that we had. The truth of the matter is that you just didn't expect this breakup. You always felt that no matter what,  Ameeta would always be there waiting for you, where else will she go? I know now that I don't love you, and you don't love me anymore. The last few days have made it clear that I'm not important to you, something that I should have seen coming long ago."
"Ya right! It's Karan, isn't it? He has finally stolen you from me. You got a good 7 days with him without my interference!"
"What?" I'm taken aback. "No. It's not Karan. He didn't steal me. It's you. You've lost me. I don't know if you'll believe me, but I did love you, Saurabh, with all my heart. But things can't continue like they have. I can't do this to myself anymore."
"You're right, Ameeta. I don't believe you. If you had loved me, you wouldn't be hurting me like this. You've finally gotten what you wanted, no longer will you have to be with a loser!" With that, he stormed out of my house, and closed the door behind him with a bang. Just like that, a 5 year long chapter of my life closed. A huge weight had lifted from my shoulders.
"There you go Ameeta, you're a single girl now. The world is your oyster", I smiled to myself as my brain spoke this cliche line to myself. The phone rang, and I knew who it would be.
This time, I answered. "Hello."
"Hey! I didn't think you'd pick up. Look I'm really sorry about what happened Ameeta, but please give me a chance to explain. At least for the sake of our friendship."
"OK. Meet me at the cafe at 5."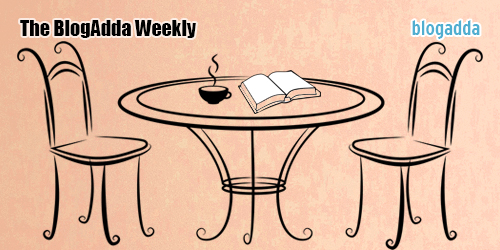 As usual, I am early. But when I look around for a table, I am surprised to see Karan already sitting at our usual table. I walk over and sit down. "Hey."
"Hi. I wasn't sure that you'd come. I was afraid that you'd change your mind."
"No, why would I? I called you here."
After a few moments of silence, presumably to figure out where to start from, "Ameeta, I…"
"Why?"
He stares at me like he doesn't understand what I am saying.
"Why did you do it Karan?"
"Because I made him a promise."
"That's it? Because you made a promise? That's your problem. Your word means everything to you. Did you even think about me, before making that promise? About what would I go through while you kept your word to your best friend?"
"Of course I thought about you. I always think about you. All the time. That's the problem, I can't stop thinking about you."
I was caught off guard. Stunned into silence, I could do nothing else but stare at him.
He looks up to hold my gaze. "I love you, Ameeta."
A couple of seconds pass in silence. I finally find my voice. Faltering "Karan…I…"
He smiles sadly. "It's okay, Ameeta. I know you are with Saurabh. I don't want to come between you two. I just wanted you to know. I thought some days away will make Saurabh realize your importance, that's why I helped him get away. I can never dream of hurting you. But I can't keep it a secret anymore. All my cards are on the table now. No more secrets."
It was my turn to smile now. "Actually, Saurabh and I broke up." I let him absorb the news, and watch his face change from confusion to understanding, to hope. He found his words, "Ameeta, are you doing OK? Is there any chance that we…"
I took his hands in mine. I saw the hope turn into blind happiness.
"No, Karan, stop before you say anything further. I can't be with you." His face crumpled. "I do care about you Karan, but I just broke up with Saurabh. I need to be on my own. I thought I could trust you, but you broke my trust even before I could think of you as more than a friend. I understand why you did it, but it doesn't mean that it didn't hurt. For the past few years, I have been looking at myself through Saurabh's eyes. And when he disappeared, I leaned on you for support. Isn't it time I became my own person, find out who I am on my own?"
"You are Ameeta. Beautiful, smart, funny, especially when you're not beating yourself up. Caring, wonderful, charming…."
"OK, OK! Don't flatter me to make up for the last week! I'm still mad at you!" I cut him off. I'm smiling, and so is he, but while his smile is teasing, it is also understanding. He understood that I need time.
He is serious again. "I'll be waiting for you when you are ready." I nod my head somberly. Karan asks if he can leave, relief, hope and heartbreak about my refusal writ large on his face. I knew he would wait, no matter how long it took. He would wait for me, after all he was a man of his word. Now it was time to stick to my word to myself, and breathe free in life. My ambitions, my dreams, my happiness, all of it was waiting on my journey to self discovery, It was a journey that I will have to take alone.
Me? I'm still sitting at the cafe. I've ordered my favourite Cafe Mocha, and finally at peace, I take out my copy of Norwegian Wood by Murakami. A book, that like me, won't be ignored anymore…
The End.
Hope you liked our story? So what did you think? Did Ameeta make the right choice? Should she have done anything differently? Please let us know your thoughts below. We can't wait to hear them.