It's been a while now that monsoon has set up its camp in most parts of India. Thunderstorms, grey skies and pitter patter on the roofs- no wonder writers are born in this ever romantic season. No matter how clogged the roads are, world becomes beautiful the moment we look up in the sky! There are very few things that can improve the feeling that books give you, and books make it to the top of this list. There can be no better cuddle partners in the rainy season than books. We've put together a list of books will make you jump inside your blanket and not leave till you turn the last page.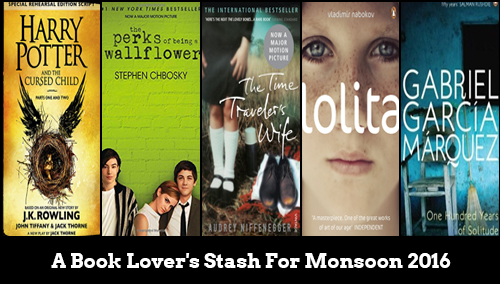 1. Harry Potter and the Cursed Child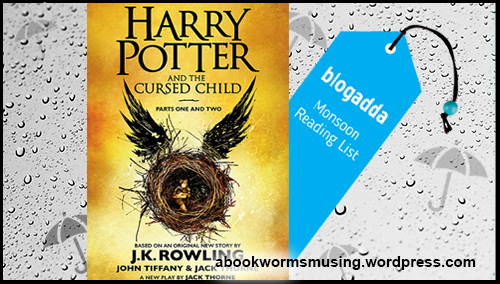 For Potterheads who can't watch the new play Harry Potter and he Cursed Child, this one is a gift right out of the magic world. The Chosen One is all grown up 19 years after defeating Voldemort (we can take his name now), and has a family of his own. Read the script of the play which introduces many new characters, and dive into the nostalgia, and the conflicting feelings that you might have on reading about the boy wizard all grown up.
2. Perks Of Being a Wallflower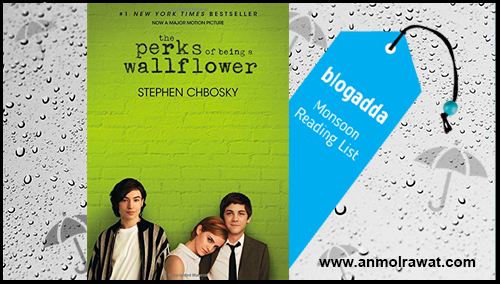 Growing up is hard work. The changes, expectations of others and grappling with yourself can make teenage a magical, but tensed time. All of this is chronicled beautifully in this book. The protagonist's journal is letter to the unknown, weaving everything around him into strings of emotions. The story revolves around his emotional journey as he keeps everything and everybody above his personal priorities. Read it and get a dose of reality and optimism.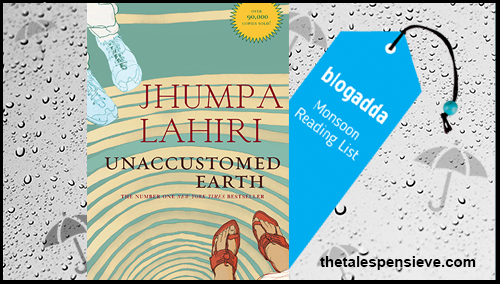 Much like author's signature style, this one too isn't a sugar coated story. The poetry of her prose is human in every way, striking right chords with the readers. The stories ache in sync with the pain of her characters and much like real life, end in reality. It would be impossible to keep yourself untouched by the stillness that lingers, even after you close the book.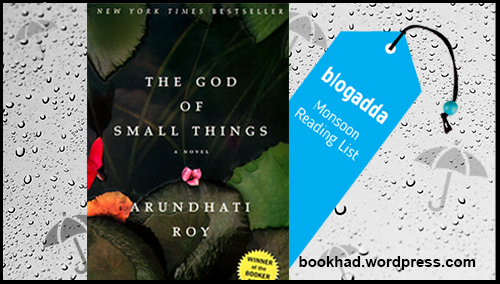 A must add to a book lover's stash, this simple yet entangled story revolves around a pair of twins and their childhood. Set in tropical climes, this book explores love, strife and much more in its pages. This book shows how the smallest of moments have the power to spark off the largest happenings, and the pictures painted by the author will stay with you for a long time.
5. Gone Girl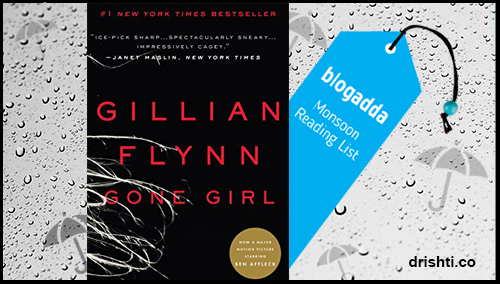 Monsoons are not just for romantic novels, reading a thriller when it's dark and gloomy outside can be a great experience too. This book explores the dark side of relationships, taking you to extreme ends of the spectrum of feelings. Coming straight from a witty detective's drawer, this one is a page turner with an end that would leave you stunned.
6. Lolita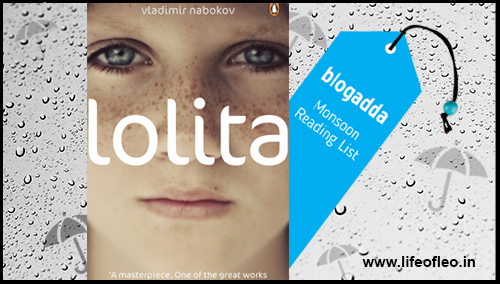 A controversial book, the story talks about a middle aged protagonist H.H and his sexual attraction towards a 12 year old girl, who he calls Lolita. With time, the infatuation turns deeper into love and unfolds secrets of the girl. A long and complex read, one is smitten by the final woven picture. You might presume H.H to be a pervert, but the book leads you through his mind, making you feel for him by the end.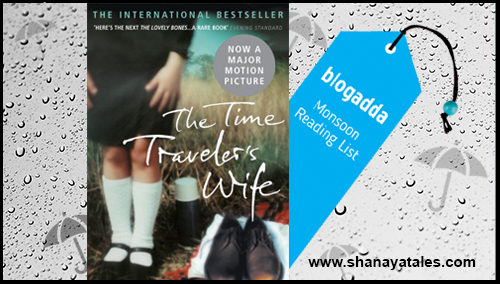 Well, as the title says, you might be time travelling a lot as the main lead Henry has a genetic disorder that takes him back and forth in time. However, this one's far away from science fiction and happens to be a love story, where love remains oblivious to time. The story is an epic romance between Henry and his wife Clare, a love that is independent of Henry's absence and his frequent time trips.
8. Me Before You
A perfect platter of love, romance, sympathy, empathy and reality, Me Before You is a practical love story. Lou is just another girl next door who falls in love with Will, who has lost his desire to live post his accident. The story melts into a brilliant piece of romance with powerful ending. Yet, Jojo Moyes, through her brilliant writing will make your heart beat for her every character and leave you in tears by the last page.
9. One Hundred Years of Solitude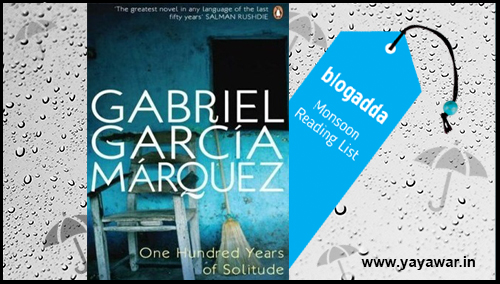 A storyline spanning eight generations, transition of a city from isolation to a commercial hub and characters fighting solitude through mystical imagination, the book revolves around many issues rather than a central idea or a main character. This one is not an easy or breezy read, but take the time out to read this much celebrated tome, because it's worth it.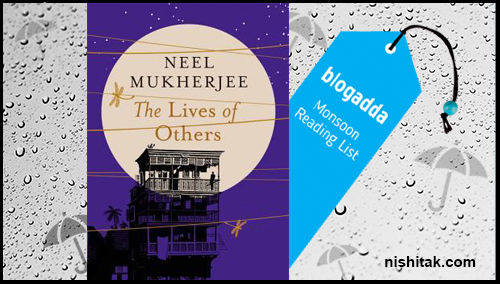 An Indian joint family brims with family members as one climbs up the floors of the house. Relationships stew in political tactics between sisters in law in the seemingly united family. The social unrest in 1960's in West Bengal and an implosion of the family business creates infinite creaks. The story swarms through human behaviour, a worthy read that brings back snippets from India's social structure back then.
Written by creative masterminds, these books happen to be etched on the literary sphere forever. One is smitten by the unmatched thought and imagination their authors put into these wondrous pieces that hold the power to change lives and personalities with every page turned. Magical and mystical in every sense, get your hands on these and make the most of your monsoon days on your comfy sofa!